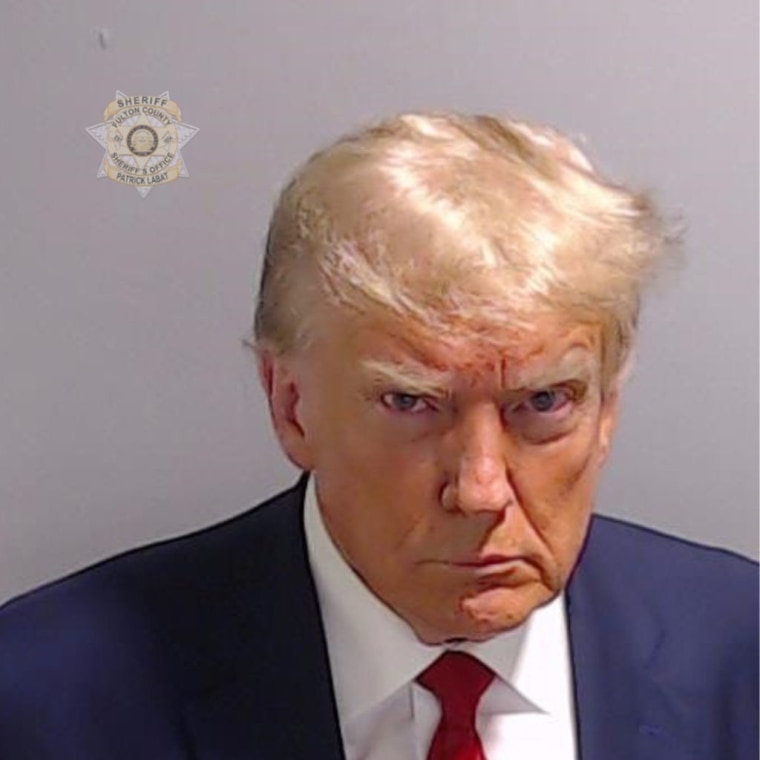 YG famously once said "Fuck Donald Trump" while Green Day's "American Idiot" remains a firm favorite twenty years after it was written, now both artists have turned the instantly-viral Donald Trump mugshot into merchandise.
Green Day's shirt is a riff on the band's 1997 Nimrod album cover, swapping Trump's booking image into the frame and covering it with the appropriate title. The shirt is described as "the ultimate Nimrod" shirt and is available for $35, sales of which will go toward Greater Good Music, a grassroots organization helping victims of the Maui fire.
YG's shirts, meanwhile, are also priced at $35, though they don't appear to be being sold for a good cause. They do take a similarly blunt approach to mocking Trump though, with the word "fucked" written in all-caps beneath the photo. The shirts are available in black and white from the 4Hunnid merch site.
Of course, Trump himself is already making money off the same image. A spokesperson for his election campaign said last week that they had raised $7.1M since the image, taken in Atlanta, Georgia on Thursday, was shared online. Items it has been put on include mugs and drink coolers. Trump was released on bail, charged with plotting to overturn the state's 2020 election results.