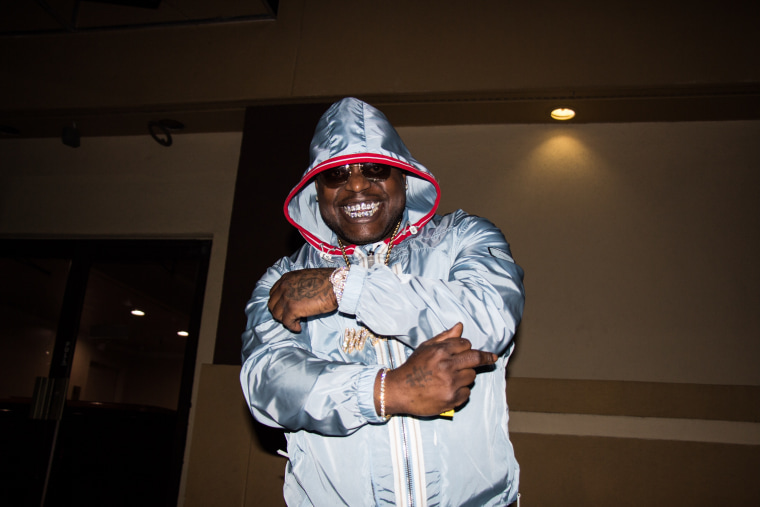 The FADER's "Songs You Need" are the tracks we can't stop playing. Check back every day for new music and follow along on our Spotify playlist.
Peewee Longway talks about his rap career the same way true believers speak of miracles. "God sent it to us," he said in 2017. Something that happened to him, rather than something he made happen. Speaking with Passion of the Weiss two years later: "It's still kinda unreal." So when he namechecks The Bourne Identity at the top of "Who Am I," it just makes sense. Some people choose greatness; others, like Longway and Jason Bourne, wake up in situations and figure it out.
The call-and-response structure of "Who Am I" suggests a reintroduction, a crash course for unfamiliar onlookers a decade into Longway's career. But as the song unfurls, the bluster starts to feel more like introspection, the way you might psych yourself up in the mirror before a date or an interview or a sold-out concert.
There's something endlessly charming about the subtle differences in Peewee's intonations here: the baritone drawl of the muttered hook, the spryly syncopated verses, adlibs and harmonies and vocals stacked deliciously atop each other. Syllables are stonewashed between his grills so "Birkin bag make a bitch bust too fast" becomes "Burr bah make a bih buh too fah." Kino Beats's gossamer production hangs in the air, shimmering delicately like sunlight glinting off a spiderweb. At the center of it all: "The one not the two — don't none of these n****s compare to me."