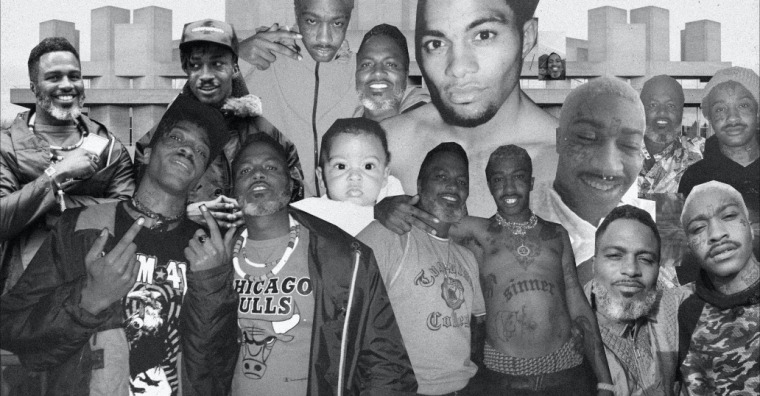 Shabazz Palaces has dropped a new song, titled "Woke Up In A Dream," which features Lil Tracy. Those who have studied their rap family trees will know Tracy is the son of Ishmael Butler, a.k.a. the man behind the Shabazz Palaces (Tendai Marare quietly left the group a few years ago). Scroll down to hear their collaboration, below.
Speaking on the familial ties behind "Woke Up In A Dream," Butler said in a statement: "My son hella influences me, and not just musically. He was home visiting, and we were just lounging around, talking shit and smoking weed, etc. Over the course of the night, he would go in and lay stuff down. Between breaks for eating and watching the game, he'd go back in, layering and sculpting and then floating the background ghost vocals. I was trying to play it cool, but I was geeked - when I heard what he did, I was like, DAMN, this dude is really HIM."
"Woke Up In A Dream" follows last month's Shabazz Palaces single "Binoculars." Both tracks will appear on the upcoming Robbed In Rareness, due out via Sub Pop on October 27. The album is the first from Shabazz Palaces since 2020's The Don Of Diamond Dreams.
Lil Tracy, meanwhile, released his latest album Saturn Child in 2022.