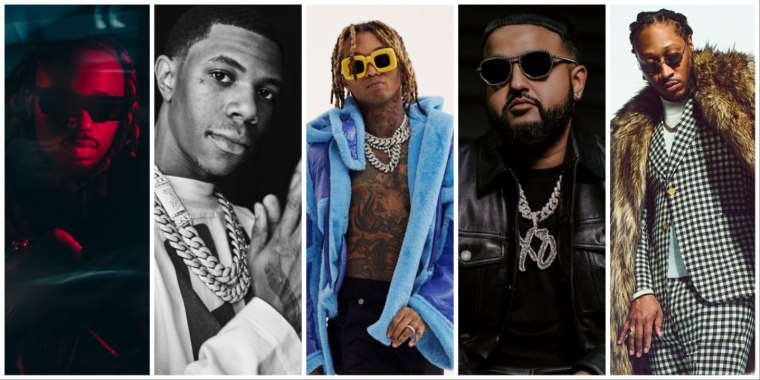 For his performance at the 2023 MTV VMAs, hip-hop superproducer Metro Boomin flooded the stage with rap stars, including Future for "Superhero (Heroes & Villains)," who he's working with on a new album. Plus, he also managed to sneak in a performance of his Spider-Verse song, "Calling," with the help of A Boogie Wit da Hoodie, Swae Lee, and Nav.
Metro Boomin shared his solo album Heroes & Villains in 2022. It contained the massive hit "Creepin'" featuring 21 Savage, the Weeknd, and Diddy. "Creepin'" is nominated for Best Collaboration at the 2023 VMAs, with Heroes & Villains getting a nod for Best Album — Metro is also nominated for Best R&B ("Creepin'" remix) and Best Hip-Hop for "Superhero (Heroes and Villains)" featuring Future.
The 2023 MTV VMAs are taking place at the Prudential Center in Jersey. Other performers include Lil Wayne, Doja Cat, Tomorrow x Together, Peso Pluma, and many others. Follow along on our live blog here.