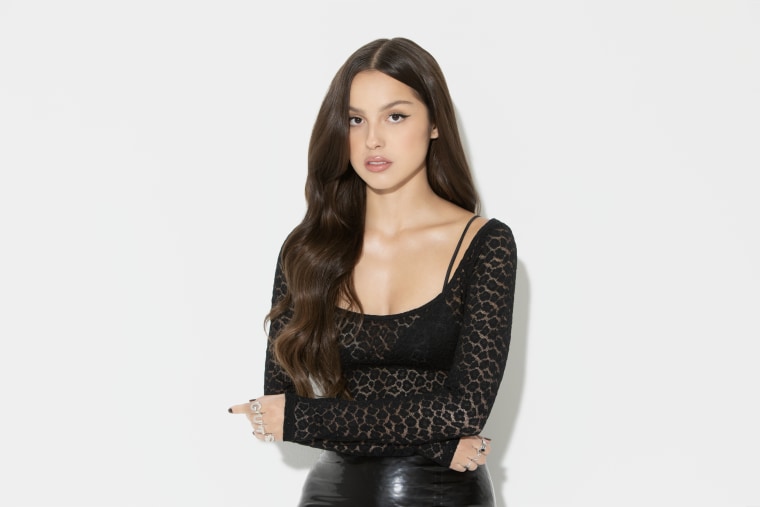 One thing that makes Olivia Rodrigo's songwriting stand-out is her ability to write songs very clearly about someone who has hurt her, without ever revealing their actual identity. This leads fans to speculate online and discuss ideas among themselves, burrowing down rabbit holes as they go along. In recent months one name that has come up time and time again in relation to Rodrigo's new songs has been Taylor Swift. Is it possible, Rodrigo heads have asked, that the "blood sucker" on "Vampire" was not some no-good ex but actually Swift?
These theories stem largely from Swift being added as a songwriter on two tracks on Rodrigo's debut album Sour after its release, something bound to have cost Rodrigo dearly when it comes to royalties. On her follow-up Guts, released last week, is a song titled "The Grudge" that many are convinced is about Swift. Its lyrics ("You built me up to watch me fall / You have everything and you still want more") certainly fit the narrative.
However, according to Rodrigo, that's all it is: a fictional storyline dreamed up on the internet. Speaking in a Rolling Stone cover story published today, Rodrigo made it known that she bears no grudges. "I don't have beef with anyone," she told writer Angie Martoccio. "I'm very chill. I keep to myself. I have my four friends and my mom, and that's really the only people I talk to, ever. There's nothing to say…"
Rodrigo added, "There's so many Twitter conspiracy theories. I only look at alien-conspiracy theories." Maybe she isn't the Gen Z answer to Hayley Williams or Avril Lavigne but another pop-punk icon... Tom DeLonge.