Ali Sethi and Nicolás Jaar announce collaborative album, share "Muddat"
Intiha, due out November 17, reinterprets music from Jaar's 2020 album, Telas.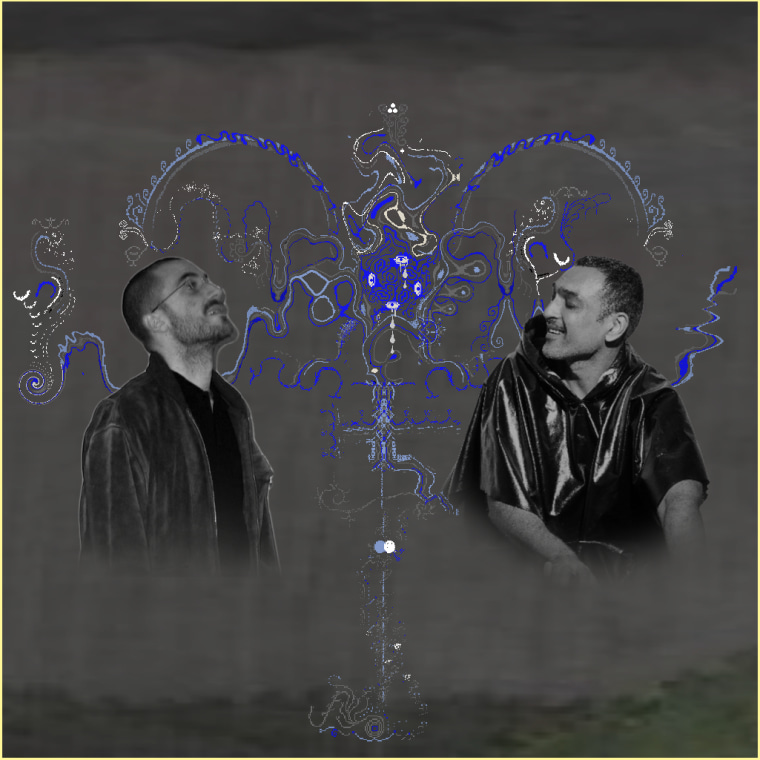 Back in 2020, experimental producer Nicolás Jaar shared an album called Telas. The project resonated deeply with Ali Sethi, a Pakistani-American musician popular worldwide for his contemporary approach to ghazal — an ancient Arabic style of vocal performance — and Punjabi folk music. Sethi created demos by looping sections of Telas' songs and singing over them to create voice notes, which he then brought to Jaar soon after their introduction. "It was what Telas had been missing," Jaar said in a new press statement.
From there, the two artists set to work on a full-length album based on Sethi's Telas-sampling songs. The result is Intiha, due out November 17, 2023 via Other People. Its first single "Muddat" is an exciting preview of the project, marrying Jaar's jazzy, chillout-inspired beat with Sethi's classically yearning vocals. "It's been long since my lover was a guest of mine," he sings in Urdu. "And my world was suffused with the glow of wine." Hear it in the entrancing music video below.
The union of Sethi and Jaar's music is undeniable from the first play of "Muddat," even if it may have been initially surprising on paper. However, it always made sense for Sethi: "[Jaar's music] felt familiar to me, that sense of adventure you have when you hear his music, like a tale that teases you and plays with your expectations as it unfolds. In that sense, it resembled the leisurely improvised ghazals and qawwalis I grew up hearing in Pakistan."
Starting this October, Ali Sethi will head out on a tour with stops in the United States, Dubai, and the United Kingdom. See those below.
Ali Sethi tour dates
October 8 - Austin City Limits - Austin, TX
October 9 - House of Blues - Dallas, TX
October 10 - House of Blues - Houston, TX
October 12 - Variety Playhouse - Atlanta, GA
November 11 - Dubai Opera House - Dubai, UAE
November 14 - Saint Luke's - Glasgow, UK
November 17 - Gorilla - Manchester, UK
November 18 - O2 Institute - Birmingham, UK
November 19 - 02 Shepherds Bush Empire - London, UK
February 2, 24 – The Barns at Wolf Trap - Vienna, VA