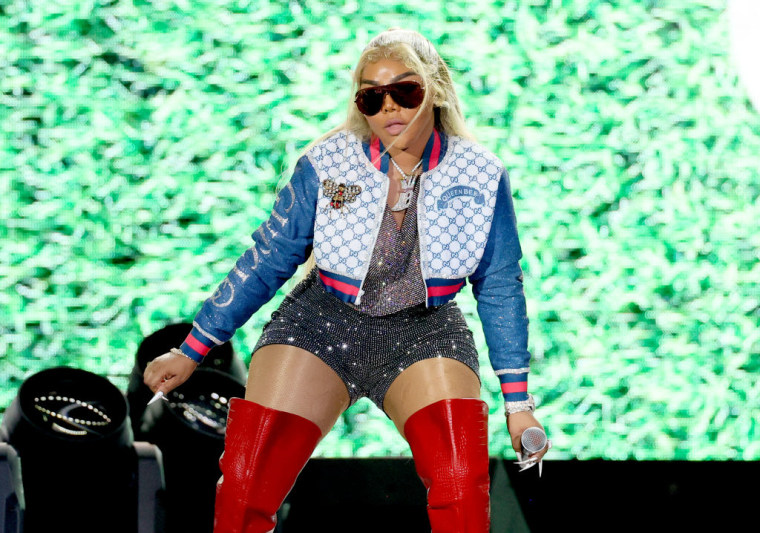 Lil Kim and a staff member at Ebony magazine are at the center of a row over who takes responsibility for a recent magazine cover featuring the rapper. Ebony revealed the cover, which can be seen below, earlier this month. It shows Lil Kim in a pink robe with a tiara on top of her head and is one of five commemorative covers the magazine is rolling out to celebrate 50 years of hip-hop.
However, it isn't hip-hop's birthday that has got people talking about the cover. The comments on Eboony's Instagram are filled with people questioning the image of Kim, specifically why it looks so heavily airbrushed. The magazine's photography director, Keith Major, responded to one commentor on Monday as the image continued to go viral.
"Man, she wanted to be in control of the retouching so this is what we got," he wrote in response to one commentor.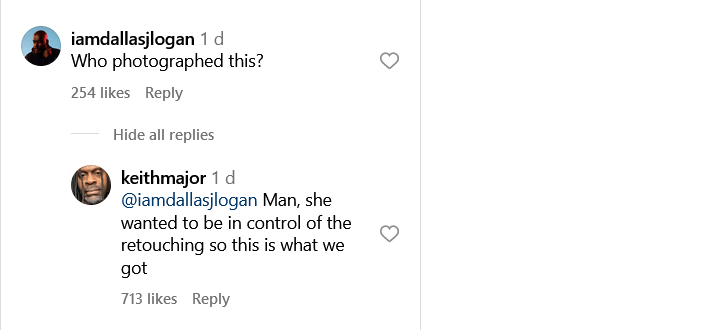 Later that day, Kim responded to Major via her Instagram story.
"Who is this?! Cuz [sic] that's not the photo I approved or any other content they've put out," Kim wrote alongside a the cover image. She told her followers that she had made it known that she thought she "looked like a painting," but that the team "didn't wanna listen."
"They said they loved it. It's the sabotage for me. The funny shit about this, is that this is THEIR retoucher 🤣😩🤦‍♀️," she added. In Instagram Stories seen by The FADER, Kim has continued to share criticism of the cover and Ebony's team.
The FADER has reached out to Ebony and Lil Kim for further comment.