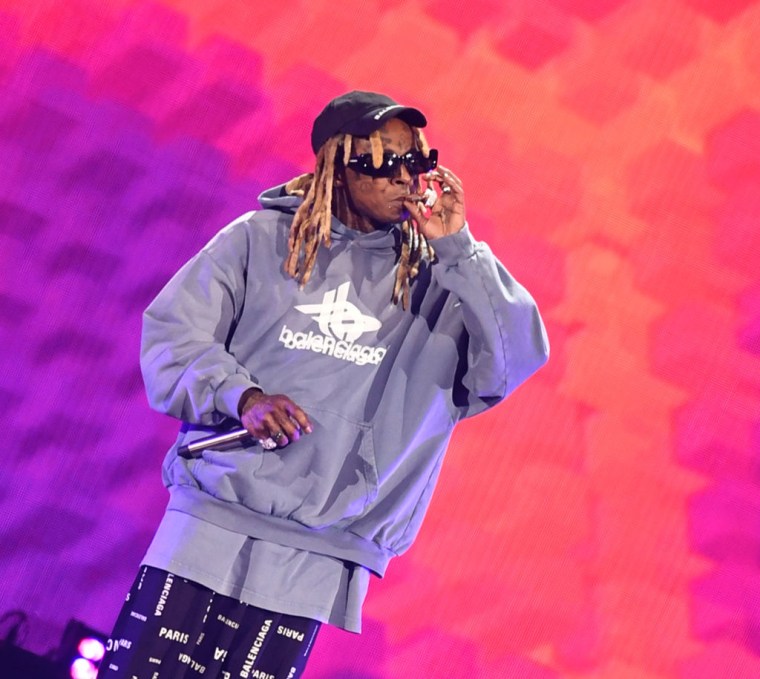 Lil Wayne will release a new mixtape, titled Tha Fix Before tha VI, on Friday (September 29). The ten-track project will feature the single "Kat Food," plus appearances from Fousheé, Euro, and Grammy winner Jon Batiste. See the full track list and artwork below.
Tha Fix Before tha VI title is, presumably, a reference to the next chapter in Wayne's Tha Carter series. The most recent of those, Tha Carter V, was released in 2018. Since then he has released 2020's Funeral, the No Ceilings 3 mixtape, and Trust Fund Babies, a joint tape with Rich the Kid.
In February Wyane dropped "Kant Nobody," featuring the late DMX. Earlier this month, meanwhile, he performed at both the MTV VMAs and Kamala Harris's hip-hop 50th birthday celebration in Washington DC.
Tha Fix Before tha VI tracklist
"Act Up" featuring Jon Batiste
"Birds"
"Slip"
"Kat Food"
"Tuxedo" featuring Euro
"To the Bank"
"Chanel No. 5" featuring Fousheé
"No New Bitches"
"Tity Boi"
"Good Morning"