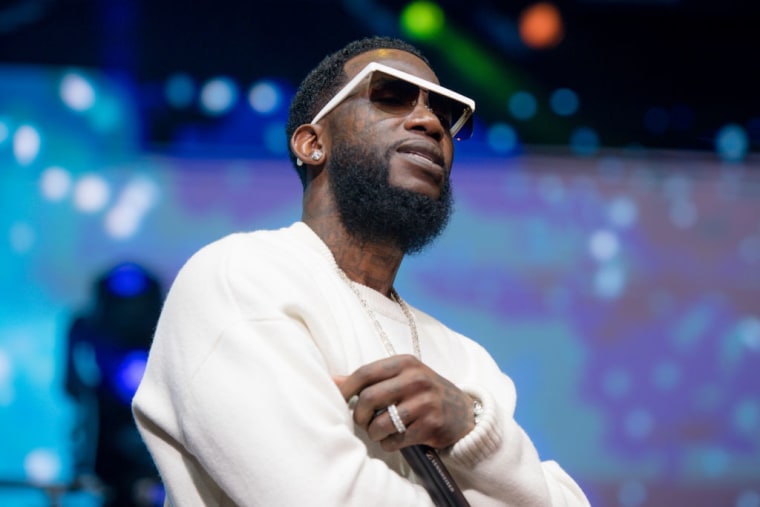 Gucci Mane is getting real about his career. During an interview with The Morning Hustle for his latest album, Breath of Fresh Air, he gives the backstory of his iconic ice cream face tattoo, and he divulges that he wasn't in the best mental state when he got it.
When asked if he thinks he's the trailblazer for having a face tattoo, Gucci responds, "I won't take credit for starting the trend, but I think I definitely made people think it was something cool to do.
"But I was going through something when I did it," he adds. "If I could do it over again, I probably wouldn't have did it. But, you know, I don't regret it at all." He ponders that if he never got the tattoo, he might not have reached the same amount of notoriety.
"The backstory to that was I wasn't in a healthy place at the time," he continues. "That was just a sporadic thing I did." Watch the interview in full below.