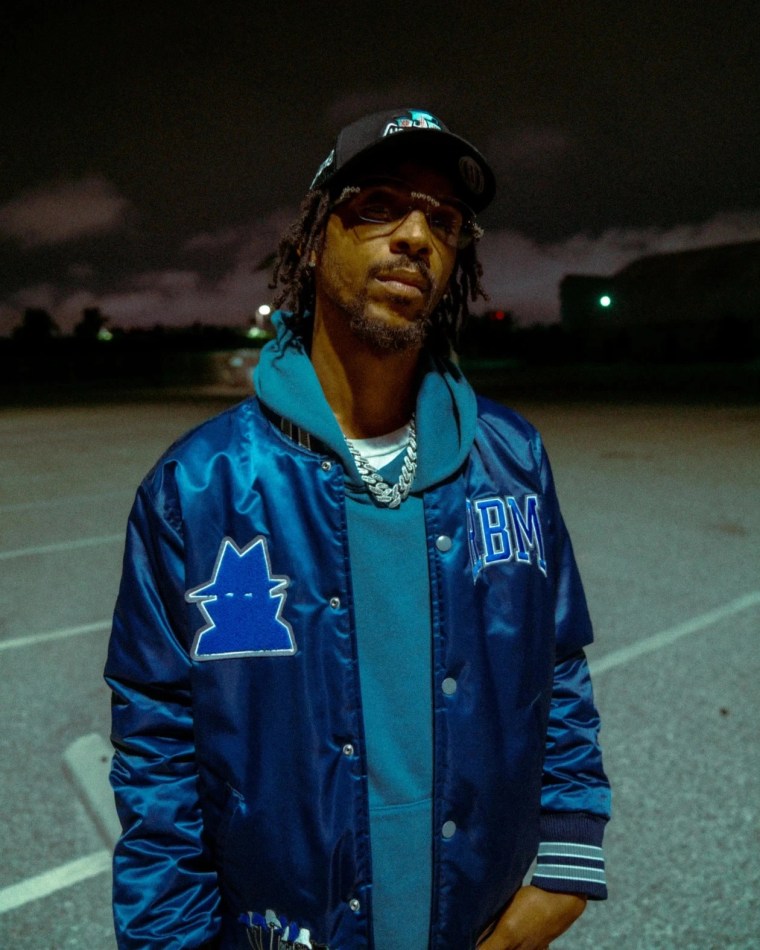 Back in January, Boldy James suffered broken vertebrae in his neck and orthopedic injuries, sustained in a car accident in his hometown, Detroit. He was rushed to a local hospital in critical condition but stabilized after extensive surgery. After a two-week hospital stay, he was released in a wheelchair and a neck brace, and got back in the studio five days later.
At least, that's the story James' frequent collaborator Nicholas Craven told in X and Instagram posts announcing a new collaborative album from the Motor City rapper and Montreal producer called Penalty of Leadership (release date TBA). The record will be the duo's second joint full-length, following 2022's Fair Exchange No Robbery, one of The FADER's favorite albums of the year.
The project's first single, "Brand New Chanel Kicks," is out today (November 17). Its artwork shows James at the mic, decked out in post-rehab apparel — wheelchair and neck brace, as well as luxury watch and chain — rapping the new song's lyrics off of his phone while Craven sits at his computer in the background. Appropriately, these lyrics mark James' first in-depth discussion of the incident that took him off his feet, though not out of commission, for months.
The track begins with a newscaster reporting James' accident as Craven's reflective, soulful beat kicks in. Despite the centering of his injuries in the intro, though, James waits until the end of his first verse to address the elephant in the room. "Stood up out my wheelchair in brand new Chanel kicks / Only gang member never had to do a jail stint," he raps, just before the chorus hits.
Boldy goes deeper on verse two: "Three weeks ago was paralyzed, my people's all was terrified / Been had a blue check, but in the streets you know I'm verified / Got a sale for two Ps of powder and a brick in the Cherokee / Right after I do these three hours of physical therapy / Countin' my blessings, don't know why He keep sparing me / Got a house around my neck, and a kit full of clarity."
His outro, though, is where he really gets into the nitty gritty of his near-death experience. Read an excerpt below, and scroll further to hear "Brand New Chanel Kicks."
"Been five days since I broke out of rehab. They had me in there depending on the meds — poppin' me, pokin' me, skin-poppin' me, stabbin' me every three, four fuckin' hours. Yeah, got time for that shit. Real creature, n***a. Screws and rods all in my shit. I couldn't do nothin'; I couldn't even move my motherfuckin' toes three weeks ago. I'm back standin' on the business, back walkin' with my walker. Can stand up out my wheelchair strong."