Fabo Keeps Atlanta Cosmic
In this GEN F from 2006, D4L member Fabo talked about the true "Laffy Taffy" story, and moving on from one hit wonder status.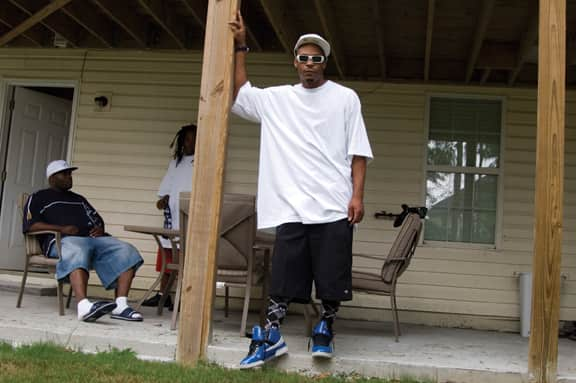 Fabo is super weird. His voice is a Funkadelic sing-growl and his songs are mostly about encounters with women, told in step-by-step detail—the woman posessing almost supernatural qualities that forever change how he thinks. Why is there still no solo album, recording industry? After the jump check Nick Barat's Gen F on Fabo from F41.
Rocket Man
Fabo keeps Atlanta cosmic
Story Nick Barat
Photography Bryan Meltz
Last year, the ultra-minimal doont doont SNAP, doont doont SNAP of D4L's "Laffy Taffy" morphed from obscure Atlanta single to national phenomenon in a matter of months, generating million-selling ringtones and ubiquitous, never-ending radio play. The song's highly vocal detractors appeared just as fast. "We would go into radio stations on promo, and the DJs would think it's a joke," says D4L member Fabo. "'Man I didn't even like this music,' or whatever, 'but my kids keep playing it and people keep calling in.' That's a compliment?"
Legions of "Laffy Taffy" haters might have been skeptical of what they saw as a novelty song — or, in the case of certain middle-aged New York MCs and DJs, the fact that they haven't come up with anything half as catchy in years — but they were sleeping hard on the track's star. With his unpredictable sing-rap delivery and outrageous aesthetic (that's him in the video flipping his striped-socked legs behind his back), Fabo drenched "Laffy Taffy" with gallons of personality, and his perspective gives the rest of D4L's Down For Life LP a wildcard charm. On album highlight "Scotty," Fabo croons a cappella, I'm starting to see spaceships on Bankhead, before launching into a bizarre club track about pills, paranoia and police: Blow my blunt right in front of po-po/ Fuck them hoes/ They get blunted on patrol/ I gotta seeeeeeee my doctor/ Scotty beam me up.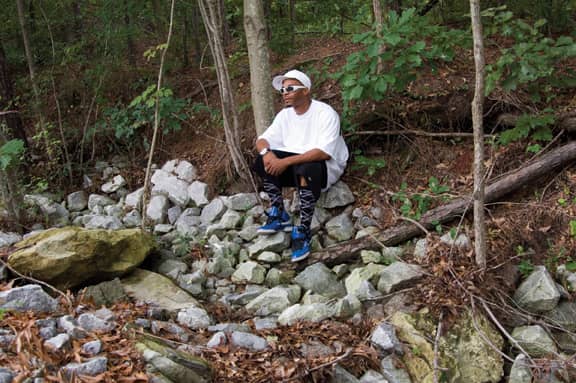 With the platinum luster of "Laffy Taffy" still shining, Fabo has been in the studio to guest with everyone from new R&B group One Chance to R. Kelly, but he's most excited for a solo album that will come out early next year. New songs being considered for it include a soulful, rap-less snap ballad called "I Was Wrong," and "Now Or Never," which features metal guitars and stomping military cadences (My country geek geek geek/ Strap up and ride with me). At the moment, Fabo's biggest influences on the LP are science fiction flicks, an alter-ego named Two Dollar ("People see Fabo every day, Two Dollar is the part they don't understand — the visible and the invisible") and Parliament-Funkadelic. He's particularly proud of a song he's recorded with George Clinton, and it becomes clear that Fabo isn't a one-hit wonder, but is aiming to become a funkateer for an era of snappin and trappin. "My whole thing is just about getting the hell on, know what I mean?" says Fabo. "Hooking up a spaceship with some 46"s on that motherfucker, aqua, peanut-butter paintjob on that sumbitch cause it's going. With all my niggas on it, we gonna blow this thing to Mars."