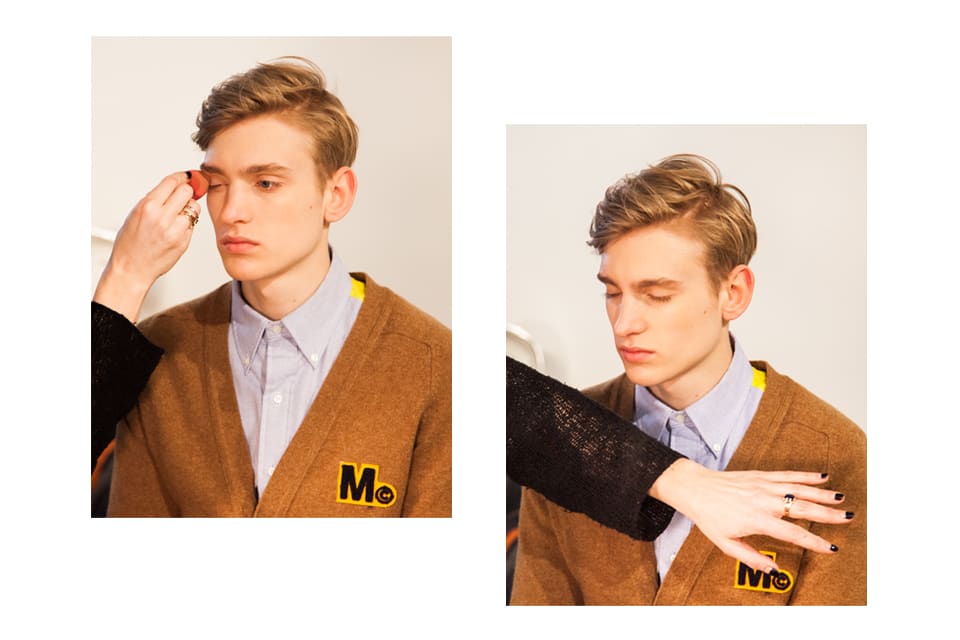 Behind the Scenes: Mark McNairy
Behind the scenes with Cam'ron at Mark McNairy's latest show.
FADER NYFW, FALL 2014
Lots of fashion shows have cool clothes, but Mark McNairy's runway yesterday had cool clothes and Cam'ron and JuJu. Rap's royal couple walked the runway yesterday—he in one of his signature capes, she in cozy leggings, shades and a purple Diplomats hat—as the finale to a collection of cool fuzzy coats, preppy cardigans and perfect suiting. Take a look.