August Alsina Wakes up from Coma after Collapsing Onstage at NYC Show
The R&B star shares an inspirational message on Instagram on waking up in hospital after a 3-day coma.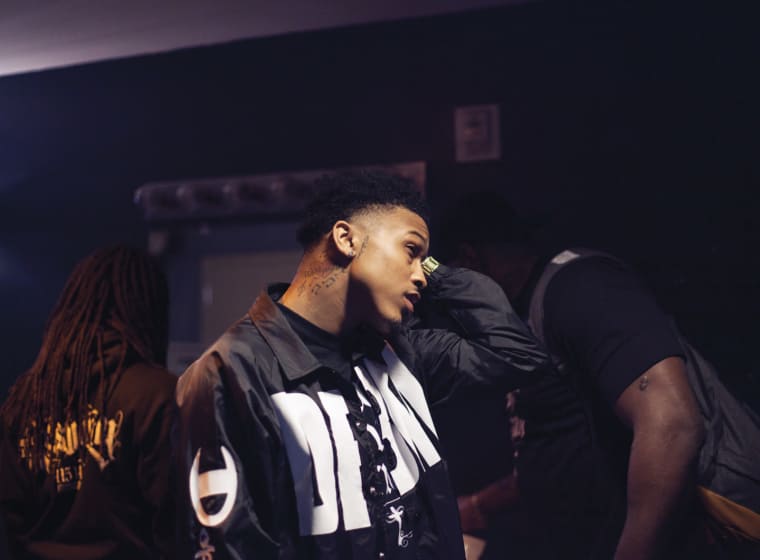 A very scary moment happened to singer August Alsina when he collapsed onstage during a performance at New York City's Irving Plaza this past Monday, MTV reported. (Footage of the incident is below). Fortunately, the R&B artist appears to be on the mend, as he shared an Instagram message today in which he wrote that he just woke up after being in a coma for three days:
This is a bit graphic but i wanted to share this w/ every follower of mine. iWoke up out of a 3 day coma... &This guy @banggang_moneyteam right here never once left my side. What I'm tryna say is cherish the ones in life who cherish you & take good care of yourself. Your life can be gone in a split second'. I'm recovering well and thankyou for all of your prayers & concerns. -Yung
A representative for Alsina told TMZ that the doctors think his collapse was due to dehydration or exhaustion. The incident forced him to postpone his show in Cincinnati.
Back in May, we profiled Alsina for a Gen F story that mentioned his tattoo that says SELF MADE. Hopefully that tough spirit will carry him through this, and we wish him a speedy recovery.
UPDATE 9/23/14: As August Alsina is recovering following his collapse onstage in New York City, he received a special visitor in the hospital – superstar Nicki Minaj. On Monday, the "Anaconda" singer sent out this Instagram pic of herself and Alsina (the two had previously collaborated on the "No Love" remix) and offered some good news: August, u know, I'm here to save u. still praying for my lil bro. He's doing better.