Stream Four New Songs from Trent Reznor and Atticus Ross' Gone Girl Soundtrack
The composers revealed four songs from the soundtrack of the upcoming David Fincher-directed movie.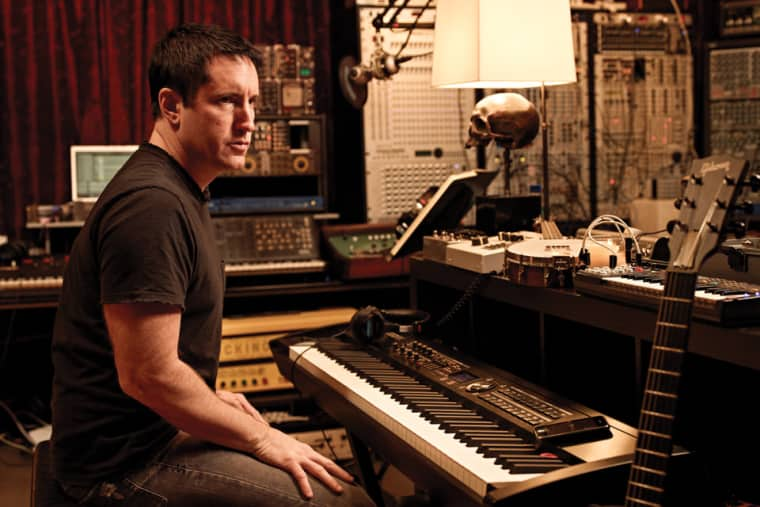 This past weekend, The FADER reported on Trent Renzor sharing a musical snippet of his Gone Girl soundtrack collaboration with Atticus Ross on the Nine Inch Nails website. Today both composers have cracked open the musical floodgates by revealing four hauntingly ethereal and dissonant songs from the soundtrack via NPR: "Sugar Storm," " Background Noise," "The Way He Looks At Me," and "Just Like You." In a recent Wall Street Journal interview, Gone Girl director David Fincher explained that the film "is about the facade of the good neighbor, the good Christian, the good wife. So the notion was to start with music that's attempting to give you a hug." While you embrace the new songs below, check out the track list for the soundtrack, which is due out September 30th, as well as our interview with Fincher in which he talks about collaborating with Reznor.
Gone Girl track list:
1. What Have We Done to Each Other?
2. Sugar Storm
3. Empty Places
4. With Suspicion
5. Just Like You
6. Appearances
7. Clue One
8. Clue Two
9. Background Noise
10. Procedural
11. Something Disposable
12. Like Home
13. Empty Places (Reprise)
14. The Way He Looks at Me
15. Technically, Missing
16. Secrets
17. Perpetual
18. Strange Activities
19. Still Gone
20. A Reflection
21. Consummation
22. Sugar Storm (Reprise)
23. What Will We Do?
24. At Risk