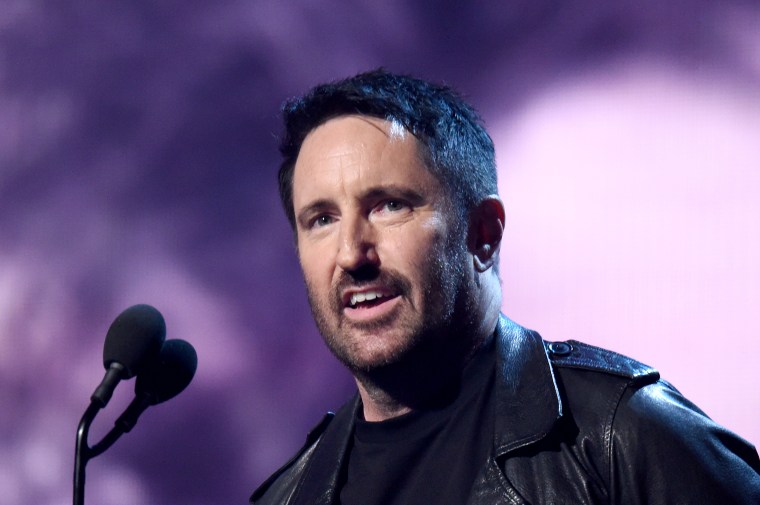 Nine Inch Nails frontman Trent Reznor has issued a statement to Pitchfork condemning his former collaborator Marilyn Manson.
The statement comes in the wake of sexual abuse allegations against Manson made by his former partners, including Evan Rachel Wood, claims Manson has denied. On Wednesday, a passage from Manson's 1998 autobiography The Long Hard Road Out of Hell resurfacedin which Manson implicates Reznor in the sexual assault of a woman in the 90s. Reznor has denied these claims.
Read Reznor's statement below:
I have been vocal over the years about my dislike of Manson as a person and cut ties with him nearly 25 years ago. As I said at the time, the passage from Manson's memoir is a complete fabrication. I was infuriated and offended back when it came out and remain so today.
Reznor and Manson began their collaboration in 1994 when Reznor signed the singer to his label Nothing Records. Reznor produced Manson's debut album Portrait of an American Family and co-produced 1996's Antichrist Superstar. In a 2009 interview with Mojo, Reznor called Manson "a malicious guy and will step on anybody's face to succeed and cross any line of decency."