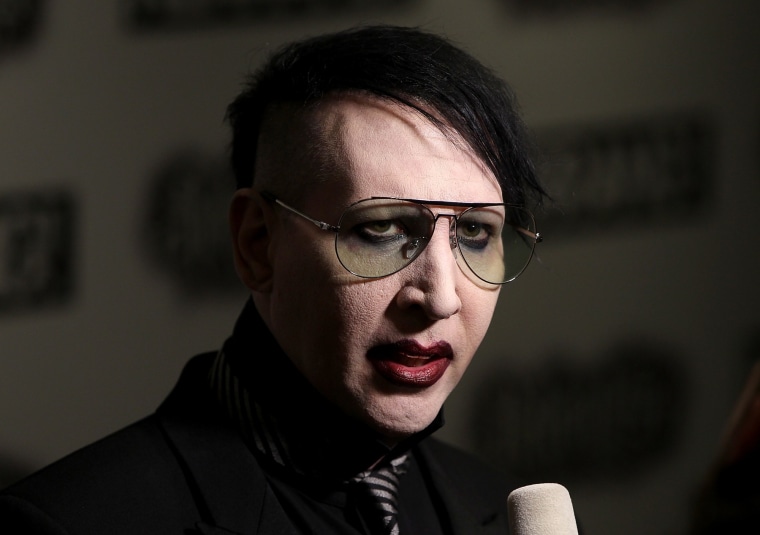 Marilyn Manson has issued a public statement denying the abuse allegations levied against the singer by his former partner Evan Rachel Wood and four other women.
Manson's statement does not address any specific claims and instead offers a blanket denial. "Obviously, my art and my life have long been magnets for controversy, but these recent claims about me are horrible distortions of reality. My intimate relationships have always been entirely consensual with like-minded partners. Regardless of how — and why — others are now choosing to misrepresent the past, that is the truth."
In her own statement posted on Monday, Wood alleged Manson "horrifically abused me" during the course of their relationship, which began in 2007 and lasted till 2010. She had openly discussed suffering abuse previously but had not publicly named Manson before.
Soon after Manson shared his statement, he was dropped by his representatives Creative Artists Agency, according to a Deadline report; in a tweet, Starz announced that Manson has also been removed from an upcoming episode of the show American Gods. Manson's label Loma Vista Recordings announced on Monday that the company would no longer release Manson's music or promote it.