No! Amber Rose and Wiz Khalifa Have Reportedly Filed for Divorce
Irreconcilable differences, TMZ reports.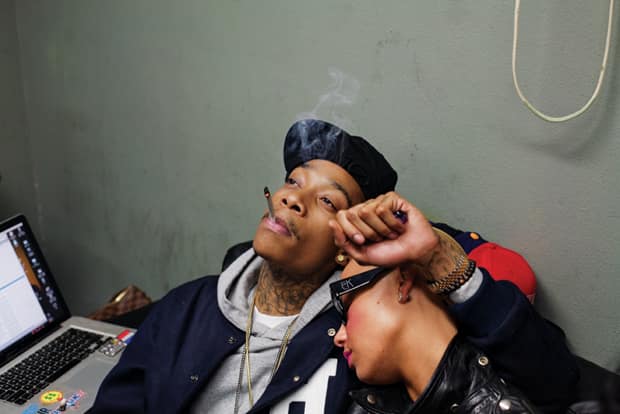 Oh sad, sad news: Amber Rose has filed for divorce from Wiz Khalifa after a little more than one year of marriage, TMZ reports. In court documents allegedly obtained by the gossip site, Amber cites irreconcilable differences in the relationship as the reason for the split and she is seeking full custody of their 1-year-old son Sebastian. TMZ also mentions whispers about infidelity, but things really seemed all good, with them both posting lovey-dovey pictures on Instagram (see the one Amber posted for Wiz's birthday, the one she shared of the cute father and son, and the one Wiz posted of them with carnival prizes) up until just recently. The FADER caught an early glimpse of the couple in 2011, two years before they tied the knot, when the Taylor Gang boss was featured on the cover of Issue 72; revisit that story—and those happier, earlier days—here.