We're still sporting a serious tan since landing back from Damian Marley's inaugural Welcome To JamRock reggae cruise, which is an envious accessory in the increasingly colder days of fall. But before we plunge into the big chill, we can't help but recall the punchy island-ready style that reigned on board. We hit the main deck of the massive cruise liner to capture the best, brightest, and most irie looks during the five-day reggae extravaganza. Loads of red, gold and green, a serious serving of tie dye, and pot leaf prints ensued. Check out our fave folks below.
This dude's printed two-piece and matching kicks were an early hit at the bon voyage party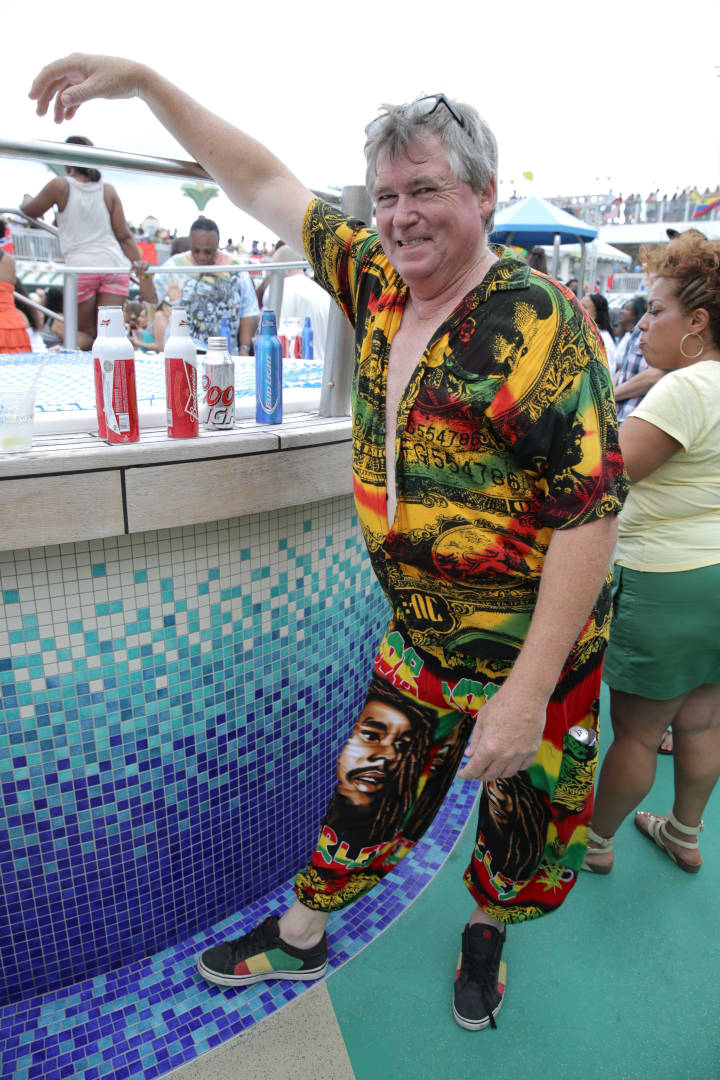 This duo was amped and ready to sail with custom-spray painted tees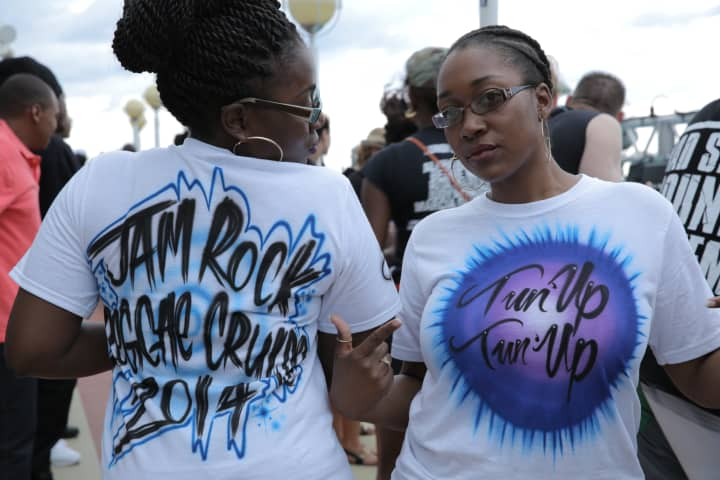 From her locks to her tattoo, it was all rainbow everything with this reveler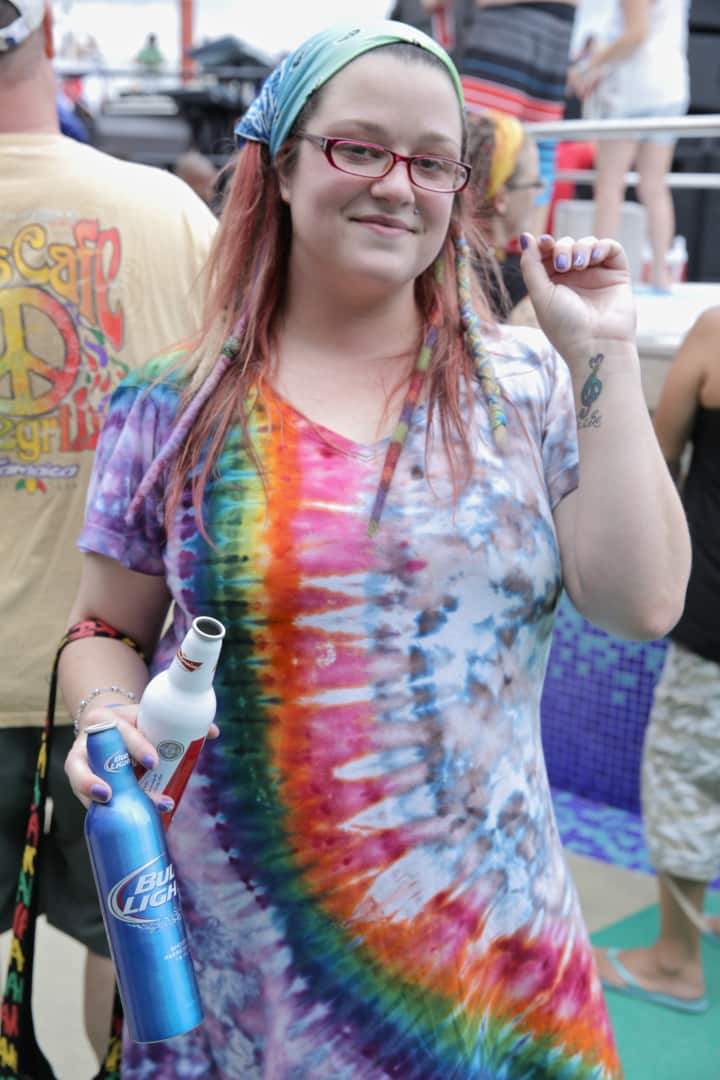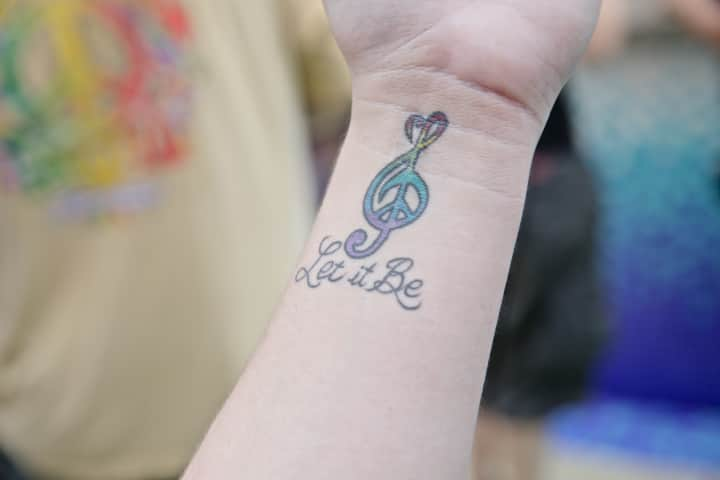 Four chains are the only way to top off a fluorescent neon 'fit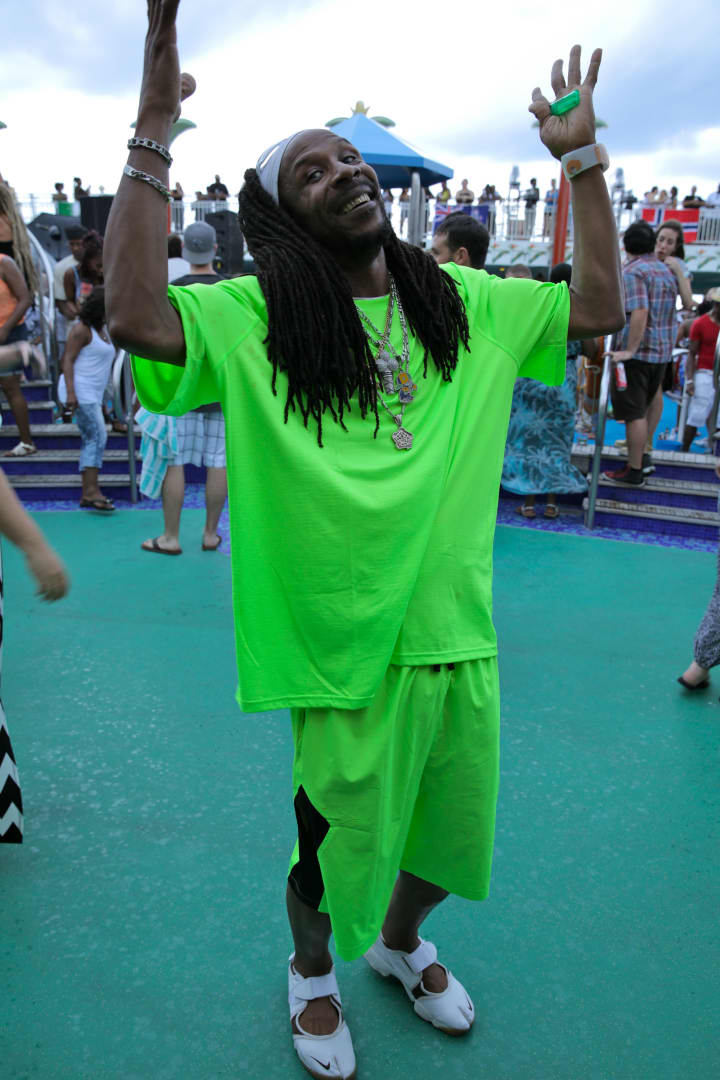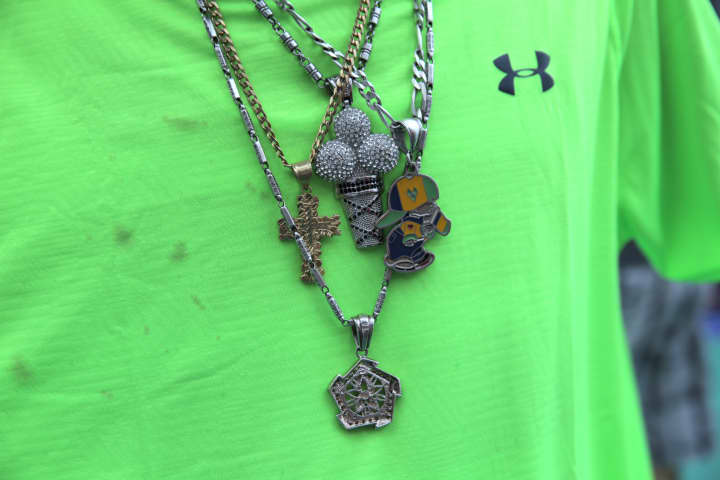 This lady's statement necklaces and double leopard print style practically shone in the dark.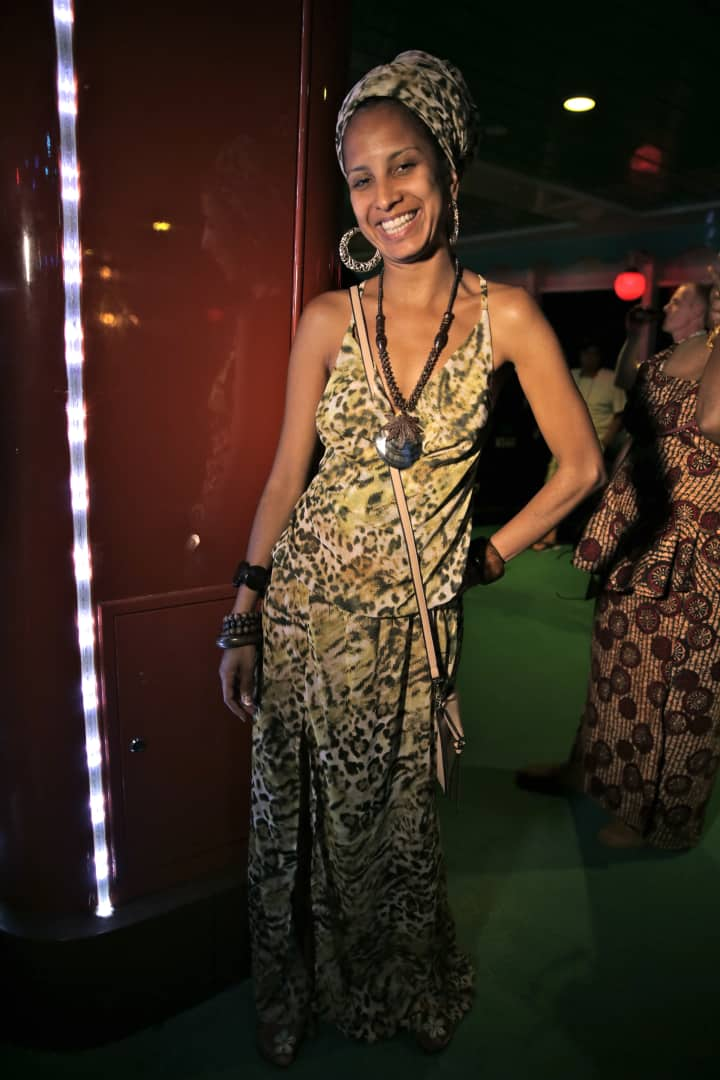 This lady's blond-streaked and jet black tresses were a stand out look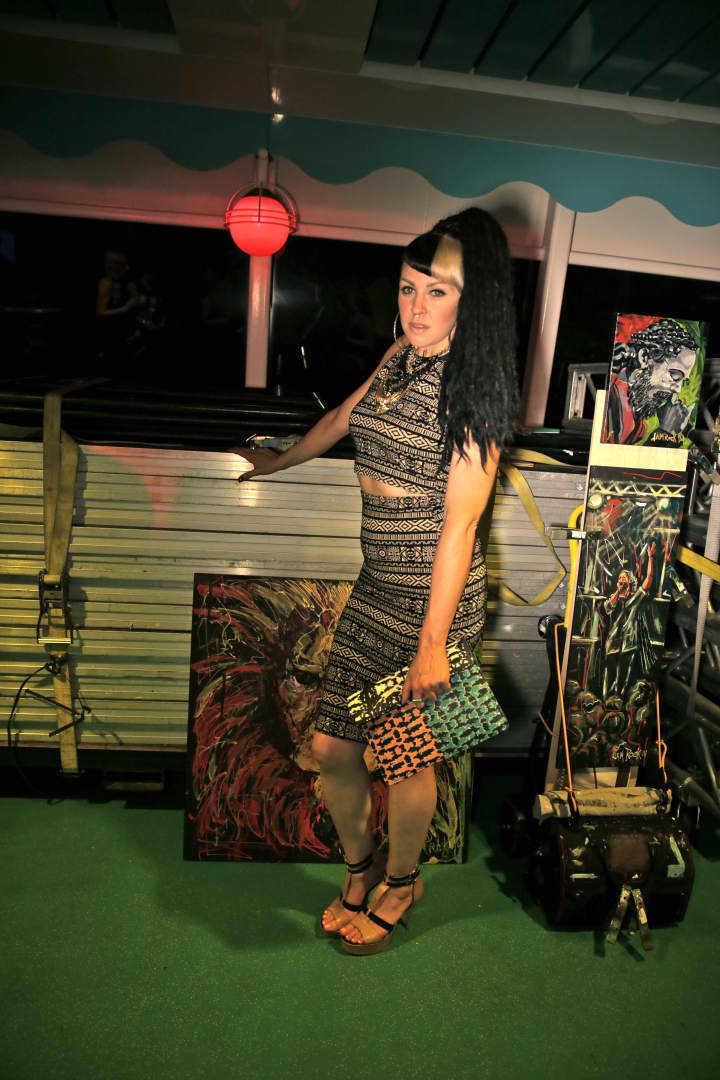 Keeping it simple in white and red with official JamRock merch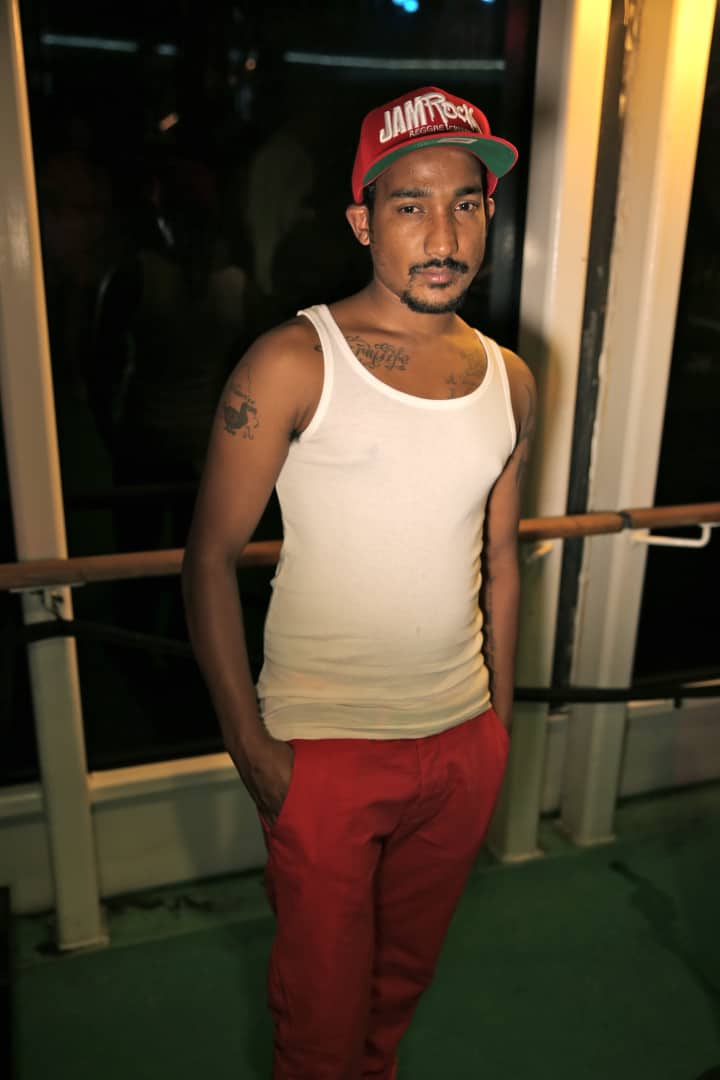 These legging gave us life! Extra points for the red, green and gold kicks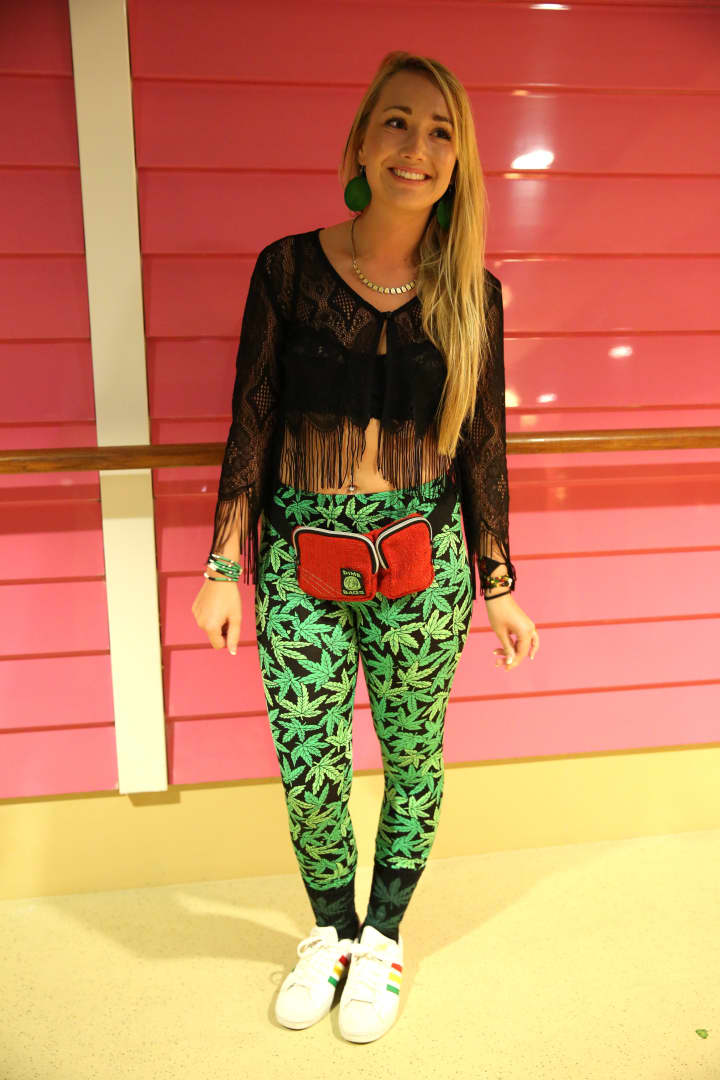 The couple that coordinates together stays together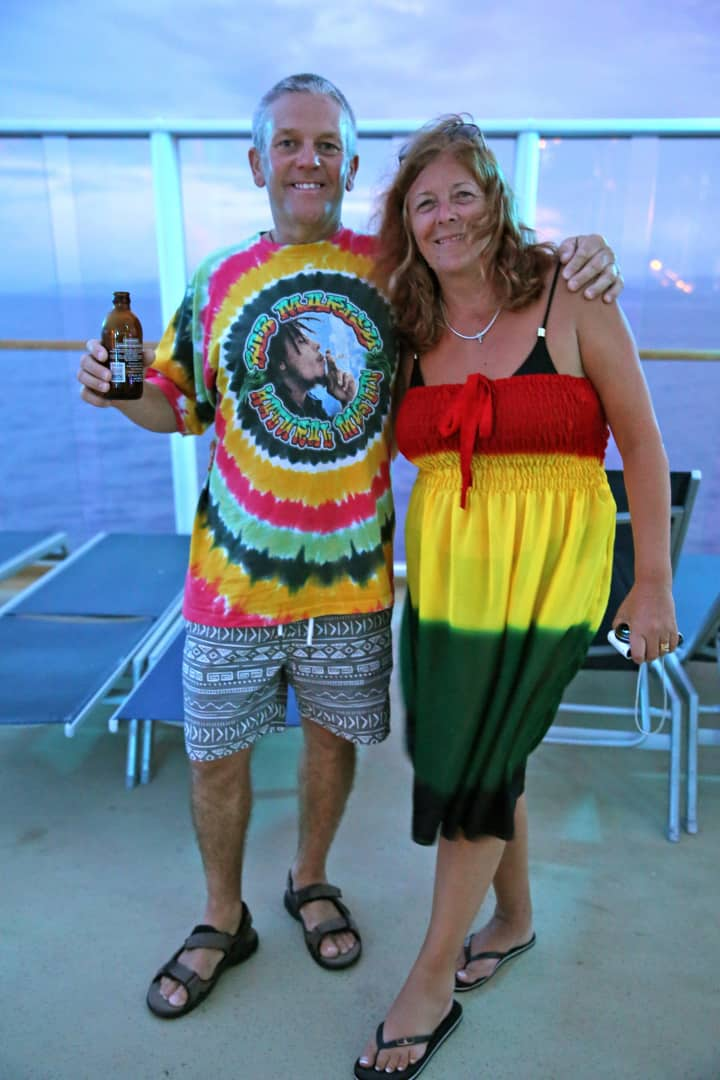 Jamaica's national colors have never looked so fly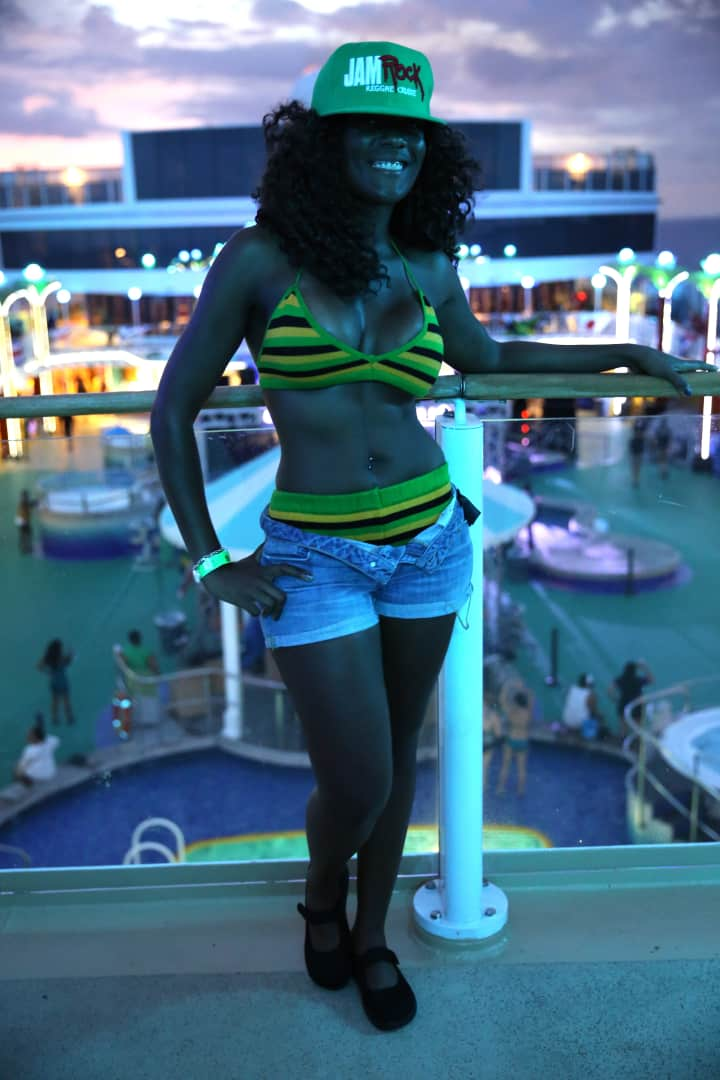 Colorful crop tops were super popular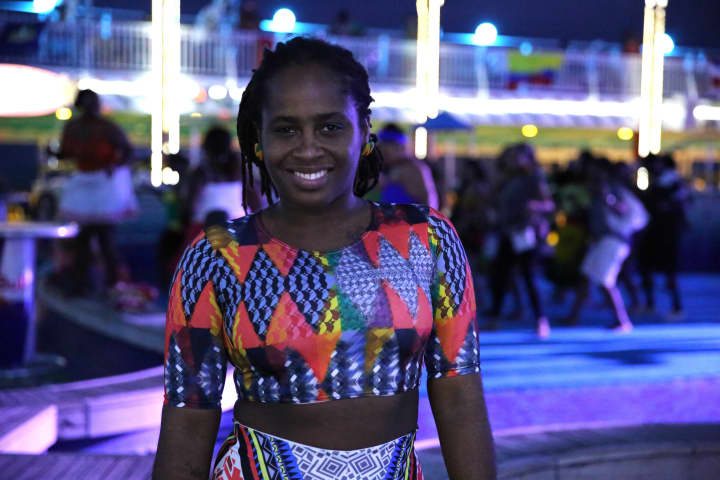 Global-printed bucket for truly international swag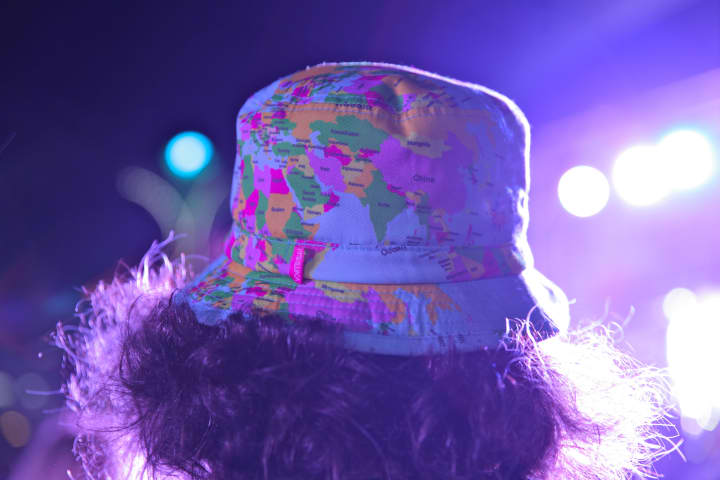 Sean Paul's back-up dancers rock a sweet cannabis-camo print