Data Composer TCF Releases Dazzling New Track
It's called "54 C6 05 1C 13 CC 72 E9 CC DC 84 F2 A3 FF CC 38 1E 94 0D C0 50 5C 3E E8" but don't let that put you off.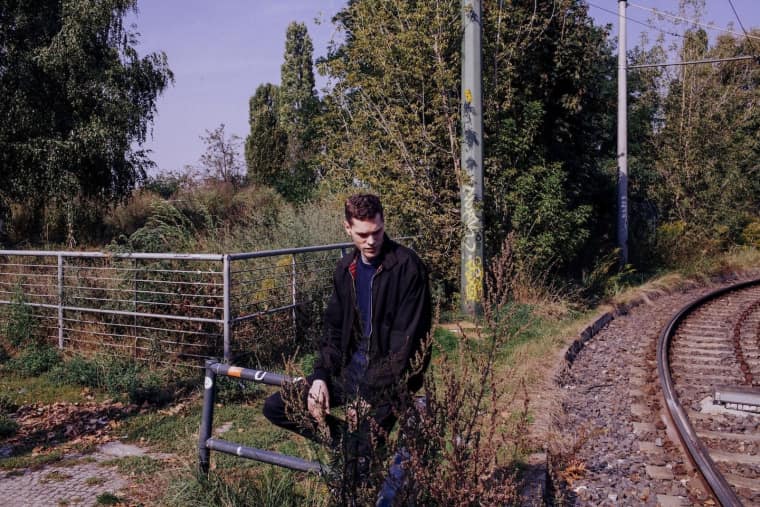 TCF is a weird figure in the electronic music sphere right now—just check the incredible GEN F profile that writer Lisa Blanning recently did. Basically he's the first artist to gain recognition in this current moment of big data/the cloud/cyberterrorism/Google/drones/everything whose whole thing is about technology/data/artificial intelligence/cyborgism. Obviously the engagement with concepts of technology, explicit or implicit, is a huge part of contemporary music, playing a significant part in the work of too many people to name—recent unavoidable examples are people like Holly Herndon, Total Freedom, M.E.S.H., E+E and Lotic, or anyone talked about in an Adam Harper column—but TCF just goes all-in, and he's quite outspoken in the process.
This track, titled "54 C6 05 1C 13 CC 72 E9 CC DC 84 F2 A3 FF CC 38 1E 94 0D C0 50 5C 3E E8," is the first released in full from his forthcoming EP on Liberation Technologies (due November 18th), and it's a pretty dazzling and question-begging—as in "what is this?"—display of sound design. For those interested in learning more about TCF, this M.E.S.H. run-down of the EP, this essay in collaboration with the artist by Nora N. Khan and DeForrest Brown Jr., as well as his Tiny Encryption Algorithm (TEA) project are recommended.