Exclusive: Willow Smith To Release An App, Just Like Jaden's
According to the app designer, it will probably be out in the next two weeks.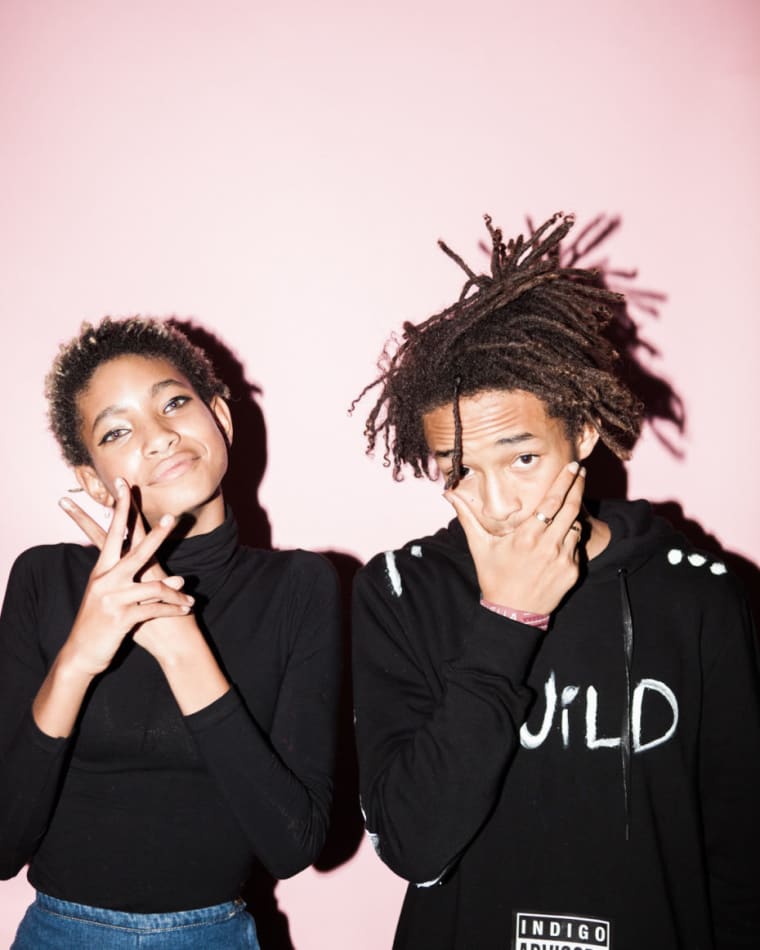 On Monday, 16-year-old actor/rapper/singer Jaden Smith released an album, CTV2, through a custom app called the Jaden Experience. The free application is simple but intuitive, allowing users to stream the album's eight tracks while looking at digitally-altered photos of Jaden and his collaborators. To skip a song, you just swipe the screen. It's like Tindr, but a mixtape.
Now, it looks like GEN F alum Willow Smith—Jaden's 13-year-old sister—has her own app in the works. In fact, Willow's app is nearly ready to be released. This according to Phil Elias, co-founder of PointBurst, the Dallas-based company that designed the Jaden Experience. Elias told FADER that Willow's PointBurst app will be "pretty similar" to Jaden's, and that his company will likely start "rolling something out" for Willow in the next two weeks.
According to Elias, Jaden was heavily involved the app's design. "He was very, very, very hands on," Elias—whose company specializes in "creating engagement and community"—told FADER. It was Jaden's idea, Elias said, to make it impossible to fast-forward or rewind songs on the app, so users must, "just sit back and enjoy the music."
So far, PointBurst's analytics numbers suggest fans are feeling it. "The interesting thing so far with Jaden's [app] is the amount of time spent listening," Elias said. "He's getting amazing longevity of listeners." PointBurst and Jaden's collaboration may not yet be done. Elias said he and Jaden envision future iterations of the app with more features, like, "live video streams, behind-the-scenes clips, things to keep his fans more aware of what he's doing."
So why are the Smith kids into apps? In a noisy landscape, Elias said, Jaden and Willow "saw the need" for a new way to release music. "It's a problem that a lot of artists have: how do you really create more of an experience for your super fans? How do you create a community for people that support you? Everybody seems to need something like that, right?" Right.

Watch Jaden and Willow perform "5" together at The FADER FORT: