James Blake's Next Album Is 70% Done, Has 70% Likelihood Of Kanye Feature
The first is his rough estimate, the second is ours.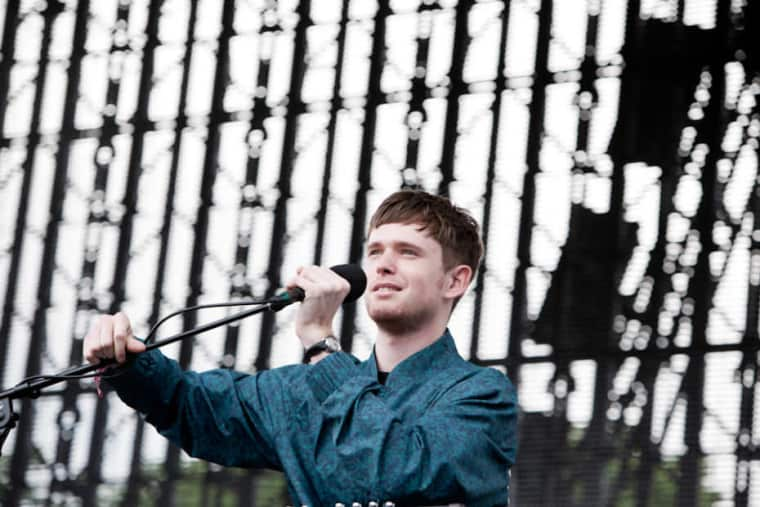 James Blake has revealed in a new in-depth interview with Miami New Times that his follow-up to 2013's Overgrown is "about 70% done." He also elaborated on his development as an artist over the past two years: "I'm working hard and doing my best -- I'm aware that people want to hear this record, so I'm not being complacent. I should hope that [the new album] will be a step on, as much as the second one was to the first...I guess I've taken a focus on the songwriting again, even more closely."
Blake also explained Kanye West's involvement in the process, giving hope that the rapper may yet feature on the new album: ""We haven't done a great deal of work in the same room yet, but we've done a few things, kind of helped each other with our own music. In terms of the actual collaboration for this record, it looks like we should be able to get something done. I know that there's a specific song I would like him to be on, and if he can do that by the time my record comes out, that would be fantastic."
This feels like a couple significant steps forward from when Blake tentatively told Billboard in June that the album was about "50%" completed, with West having "sporadic" involvement.
In the meantime, Blake also recently told Dummy that the next release via his dance music-focussed label 1-800 Dinosaur will be his track "200 Press"—along with another "techno-y tune" and a poem he's written called "Words That We Both Know"—and that he's also provided production for a new EP from grime MC Trim, which all sounds like enough to tide Blake fans over until the new full-length materialises. Stream "200 Press," ripped from Blake's Radio 1 residency, below, and stream his most recent radio show here.