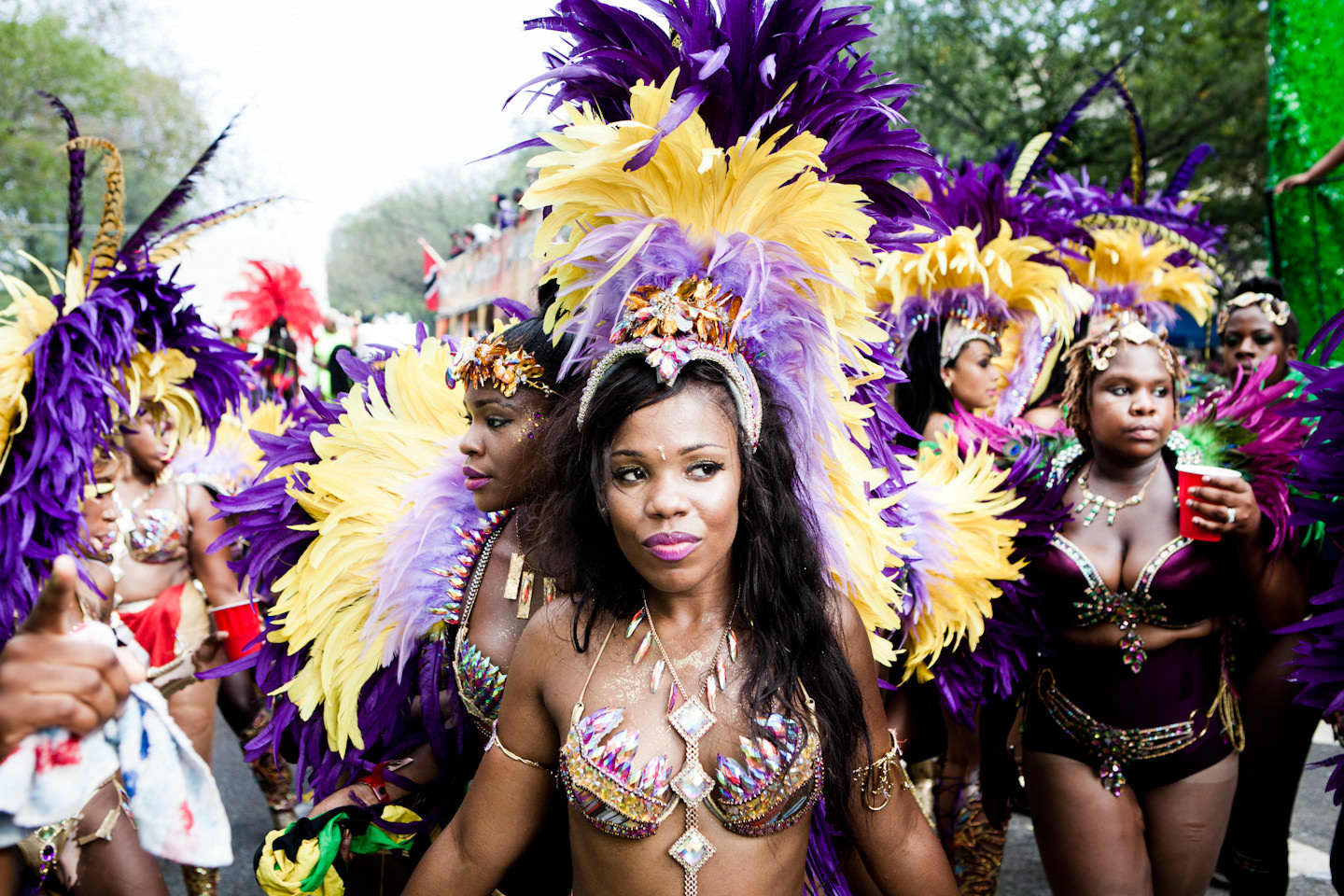 The Ultimate Carnival Survival Guide
Seven party pros explain how to do festival season right
This week kicks off the pre-Lenten celebration of Carnival across the Caribbean and South America. It's a season of back-to-back fêtes and concerts, each time culminating in a parade of elaborately costumed masquerade bands. To get in gear for the non-stop revelry, we asked seven Carnival professionals—including musicians, DJs, party promoters, and costume designers—to share some sage advice for how to survive, and thrive, this carnival season.
1. Prepare your body and your schedule
The first step to surviving Carnival is arriving there prepared. According to soca artist Lyrikal, maintaining a healthy lifestyle should your number one priority in the months leading up to the event. "Exercise is a must to maintain that stamina," he says. "Always take your vitamins." And when it comes to Carnival week proper, creating a balance between partying and rest is crucial to making the most of your time. Yes, there are parties going on day and night, but as Candace Guppy, head of Candy Coated Events suggests, don't bite off more than you can chew. "Its important to choose your fêtes wisely," says Guppy. "The worst thing is to go to a fête and feel like you've wasted sleep and money!"
1. Prepare your body and your schedule
2. Get your vibes in gear
Regardless of which island you choose to attend, planning a Carnival vacation—navigating flights, finding accommodations, securing a costume, hunting down party tickets—can feel like a full-time job. Even if things don't fall perfectly into place, make sure to keep your vibes high. "Vibes is when you come out to enjoy yourself no matter what," says Jules Sobion of Caesar's Army, a Trinidad-based events planning company that's gained something of a cult following on the international soca scene. Carnival is an investment in fun, after all, so make sure to reap your rewards. "You should definitely focus on having a great time," says soca singer Patrice Roberts. "After you've spent your money to purchase your ticket and buy the best clothes, you have to enjoy yourself regardless of any negative energy."
2. Get your vibes in gear
3. Pace yourself with alcohol, and watch your friends too
As anyone who's ever had a hangover knows all too well, picking your poison and knowing your limits can make or break any party. "DRINK PUNCHEON!" says Jillionaire, DJ, producer, and one-third of Major Lazer, referring to a type of overproof rum that's often served at Carnival parties. "Haha! No, stay away from that stuff. But choose one type of liquor and stick to it. Also, try to drink a bottle of water every two drinks."
If you wake up one morning with a throbbing head, though, a little hair of the dog can work wonders. "Keep drinking," says costume designer Anya Ayoung Chee, a Project Runway-alum who is also the head of cANYAval clothing line and events. "As the carnival days come up, staying at a certain level of inebriation is the way to go."
In the event that you're rolling with a crew of friends and someone has a little too much to drink, soca king and EDM interloper Bunji Garlin says the first thing to do is make sure they're safe. Then, "put their drunk asses to sleep in the car outside."

3. Pace yourself with alcohol, and watch your friends too
Navigating the dancefloor politics of wining and grinding can be a tricky thing. For men, its about knowing just the right moment to go in for a dance without imposing yourself. "You will see it in her eyes or in her waist if she wants to wine," says Sobion. "A man does not need permission, but he must never force a wine; it has to come naturally." According to Ayoung Chee, creating a sense of familiarity is important in sealing the dance: "You want to make the woman feel like she knows you already," she says. "Don't even allow that awkward space of, 'I've never seen you before, you're a stranger. Why am I gonna wine on you?'"
Ladies: if you want to politely turn down a wine, just do a brace, or a hard shift to the side out of the line of action. "Don't look back," says Guppy. "Pretend you didn't even know he was coming to tief a wine. No one deserves that embarrassment on top of the brace." At the end of the day, though, there's no need to stress about these interactions too much. "Of course, wining is extremely sensual and sexual, but it's just a dance," says Ayoung Chee. "Don't make a big deal."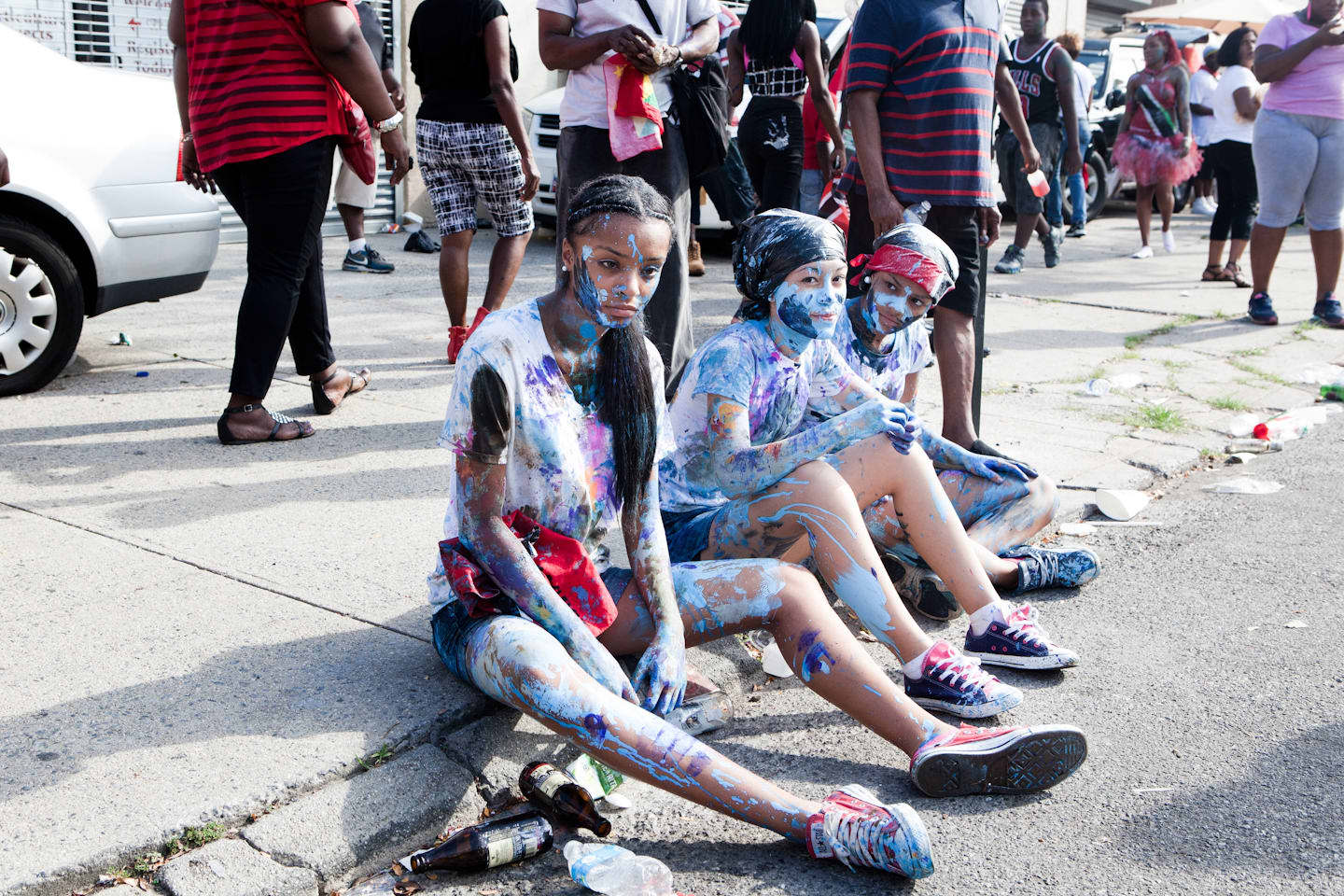 J'ouvert is the old-school, pre-sunrise parade of splattered paint and home-made drums that officially opens the procession of masquerade bands. "J'ouvert is the one event that equalizes the rich and poor by way of dress code—just mud, oil, paint, powder," says soca singer Fay-Ann Lyons. "It's as close to authentic 'long time' carnival you can get, with its use of the traditional carnival characters like the Dutty Sailor, Blue Devils, Jab Jab and Spitfire klans."
With all of the wild abandon that comes with being covered in paint and mud, it's easy to get a bit lost in the crowd. "One tip for surviving the madness of J'ouvert is to stick with your friends," says Guppy. "After the paint comes out, everyone looks the same." Still, letting loose is part of the fun. "Let's just say that if you don't end up in a drain on the side of the road on J'ouvert morning, you're not doing it right," says Jillionaire.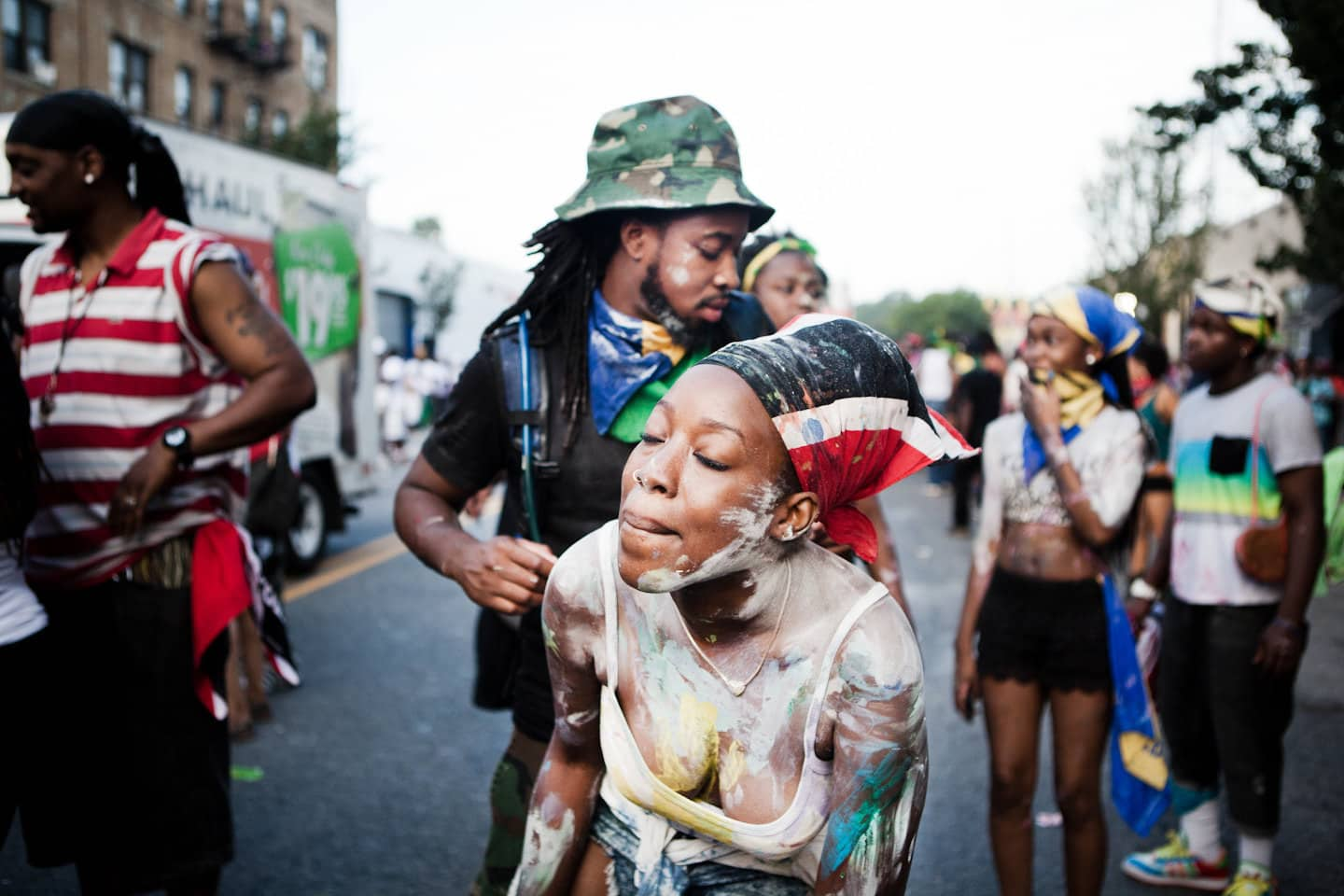 6. Match your costume with an attitude that's just as fleek
Most Carnival costumes leave little to the imagination, and stepping out the door in just beads, glitter, and feathers can take confidence. "You've got trust what you're working with," says Roberts. "When you put on your costume, it should only enhance your sexiness. By the time the music hits you the right way, your sexiness will be at 100%." Whatever look you leave the house in, make sure it's one that will last. "You have to be good to go for 12 hours," says Ayoung Chee. "Carnival has a lot to do with caring about your looks, but at the same time, it's pure abandon. You have to walk with that willingness to let go."
6. Match your costume with an attitude that's just as fleek
7. Then brace yourself for the post-Carnival blues
Once the non-stop fun and festivities have ground to a halt, revelers have been known to experience a mild depression and a sense of void where once there was anticipation. This emotional comedown is known as "Carnival Tabanca," and according to Carnival professionals, there's only one way to fix it. Garlin, who's dedicated an entire song to this bittersweet longing, says "the cure for Tabanca is to be in a Carnival atmosphere constantly." Which should be easy, since according to the International Schedule, there's a carnival happening somewhere around the world almost every month of the year.
7. Then brace yourself for the post-Carnival blues