How The Hit Web Series Money & Violence Blew Up On A DIY Budget
On the set of the breakout series, the show's creator explains how he's making it up as he goes along.
On a frigid Tuesday night, in a nondescript apartment in the Midwood neighborhood of South Brooklyn, director Moses "Moetivation" Ver is on set, teaching me how to shoot. "A lot of people don't realize: you can discharge a firearm in broad day," he says with the air of a big brother, slightly amused and slightly annoyed when I ask how he pulls off the lightning-quick gunplay in his hit web series, Money & Violence. "All you have to do is tuck [the gun] away once you do. Once you walk away and don't run, most people are looking, 'Where did that come from?' They're looking for somebody running," he stresses. "It's common sense."
Later that week, he uploaded the finale of Money & Violence's first season straight to YouTube, where the series has found a growing audience for its lucid portrayal of Brooklyn—not as a bohemian utopia for young professionals, as it's been portrayed in other contemporary media, but a gritty melange of immigrant cultures and astute criminals. Imagine a New York version of The Wire. A Haitian-American Flatbush native, Ver writes, directs, edits, and stars in the show, and he takes pride in his work being hyperreal; often, that means flying under the radar. "If you notice, every time Miz takes care of something, he just walks away," he says of one of his main characters, played by his business partner and close friend Ray Day. "As long as you don't pull that attention towards you, you're just blending into that background."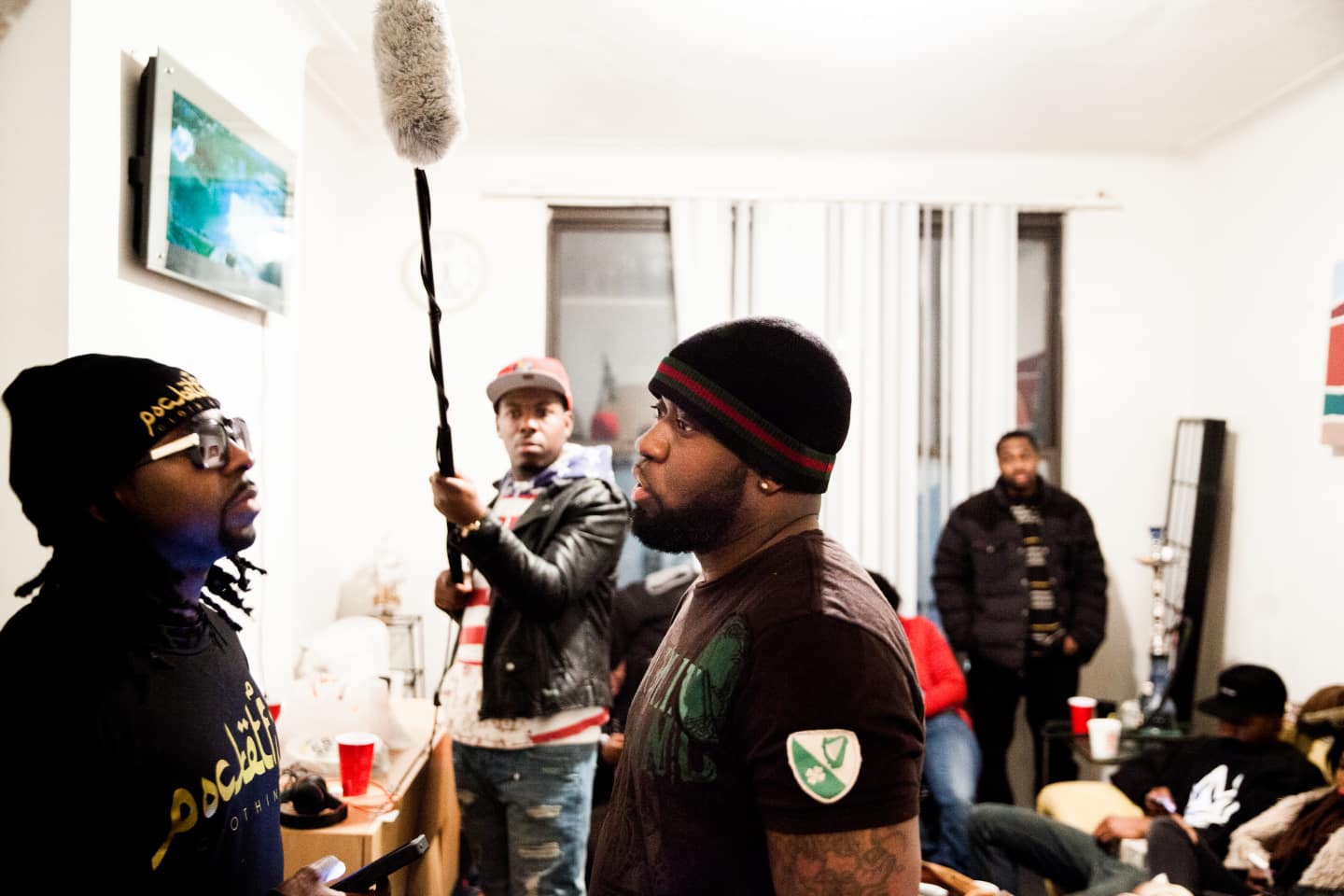 "I did not want this to be another State Property. I did not want this to be another Belly. I wanted this to be something that was taken seriously."
When Money & Violence debuted in August 2014, the show was just as low-key. There was barely any promotional push, but the twenty-minute pilot episode soon went viral thanks to an early scene where, on a sunny afternoon, Miz fires a single shot at a stoop straggler who's heckling the girl he's walking with. "If niggas learned how to have respect, shit like that wouldn't happen," Miz explains plainly on a park bench, a few feet away from children on tire swings. That pilot gave way to a 24-episode first season, all available free to stream on YouTube. Episodes premiere on Tuesdays, and are conceived of and totally created in the week before. "I didn't sleep 2 to 3 days out the week," Ver explains of his winter work schedule. "I'd get home maybe 3, 4 in the morning, and then I'd just stay up for like an additional 10 hours editing, just to make sure that that thing aired at 8. And a lot of people don't know, sometimes the episode was done at 7 in the evening." But the work paid off: Ver's YouTube channel racked up millions of views strictly off word-of-mouth before he began fielding requests to appearance on Fox News and major radio stations. "We never really thought this far," says. "We didn't really put this project together thinking, okay, we're gonna get on network television, we're gonna do this."
Money & Violence is Ver's first foray into film, as it is for many of his actors. "Money & Violence, to some degree, is based on my past," Ver says, explaining that the series started as a novel, then a feature film, before taking form as a series. "I knew absolutely nothing. When I purchased a camera, I just said, 'What's the best Canon?' I asked about editing software. We just spent what we had to spend along the way." The mantra on the set is just as DIY. Days of shooting can last 18 hours, as cast members pass around cameras, boom mics, and beers when they aren't on screen. Scripts are read and memorized off smartphones; shots are framed on the fly. For early episodes, Ver turned to family and friends, none of whom had acted before, and some of whom turned down his offer to help on a massive project with no seed money, compensation, or guarantee of returns. "Now, everyone's hoping I ask them," he laughs. The acting is unpolished but lived in, and characters gain depth throughout the season. "After this season ends, we've all decided to take acting classes," Ver says. "If [fans] have taken their time to watch this, with the minimal amount of production that we have, with the minimal amount of acting experience that we have, then we owe it, now, if we have more resources, to make this better for them."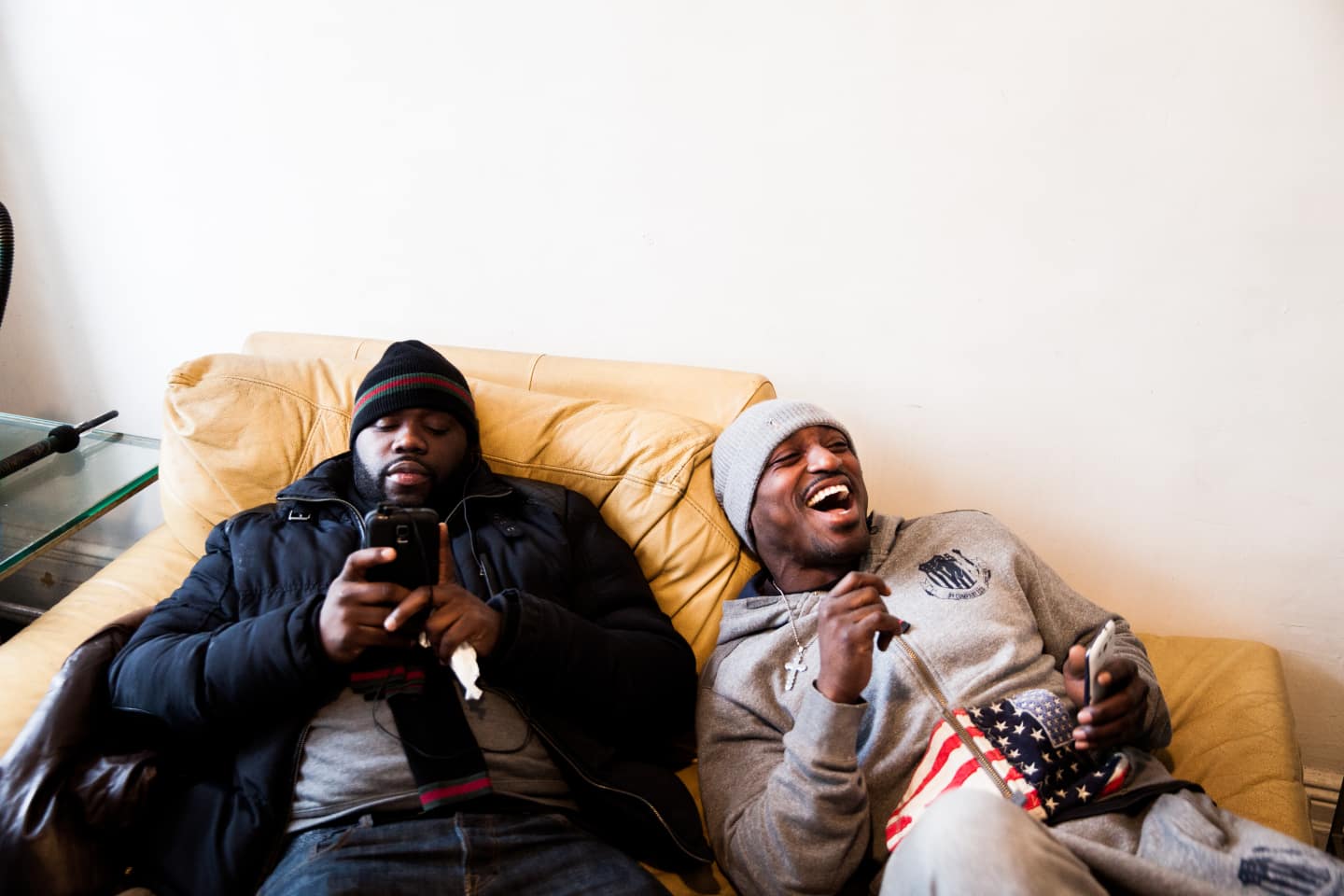 While at first glance, Money & Violence may look familiar—Hot 97's Ebro Darden took the crew to task during an interview for promoting violent imagery—there are several nuances that distinguish the series from the hood drama canon. Venau's interest in writing is evident in the idioms he litters his scripts with: "The early bird catches the worm, while the late eagle plays in the dirt. Sleep is necessary, but that shit won't get you a full stomach." The plot is driven not by explosive shootouts, but intricately planned heists that don't always go right. Ver's character, Rafe, is a conservative criminal: he refuses to sell drugs, dismissing one tip for a job robbing a pharmacy of Oxycontin as "stealing Tylenol." Women are also portrayed more responsibly than elsewhere within the genre: there are no gratuitous sex scenes or visits to strip clubs, and female characters Jessica and Shay enjoy their own fully developed plotlines and twists. "I have females that DM me saying, 'Let me be on Money & Violence, I want to be a female shooter,'" Ver says. "I'm like, no, this is what a regular hood film would do. I've known women who have dabbled in the streets," he says with a slight laugh, "but like, where does that happen? I did not want this to be another State Property. I did not want this to be another Belly. I wanted this to be something that was taken seriously."
At one point in my visit, Ver and an actor named Ace are seated in a living room, shooting the first scene of the season one finale. In the script, Ace's character, Kane, a neighborhood target who is frequently bullied, just caught his first body: he fired a shot to save Rafe's life during a tense burglary. While filming, the cast obsesses over continuity and delivery, noting head tilts and enunciation while covering the dialogue from different angles. When a side conversation about Polo sweaters strays too far, Ver reigns them in: "Come on, can we work, man?" Later, when one cast member rambles during an on-camera interview for BET, who are also on-hand filming a news segment about the show, Ver waits until they finish, takes his actor to the next room to offer suggestions, then has them reshoot the interview.
Ver's leadership on set is much like Rafe's on screen: deliberate, stern, but ultimately selfless and helpful. While guiding Ace through his performance, frazzled and shaken after a critical turning point for his character, Ver talks through the scene with a film reference. "You've seen Saving Private Ryan?" he asks the room. "Remember when that dude was fighting the German, and he put a knife through his throat, and the other dude was standing there scared and let him die? He didn't have it in him." Theirs is a scene about real wars, fought face-to-face, as they used to be. Ace internalizes, and the scene rolls forward.

Below, see more behind-the-scenes photos of Money & Violence's season finale.