Jamie xx's In Colour Is An Album For The FOMO Generation
It's a reminder that the colors will always brighter, and the highs higher, when we're experiencing them in retrospect.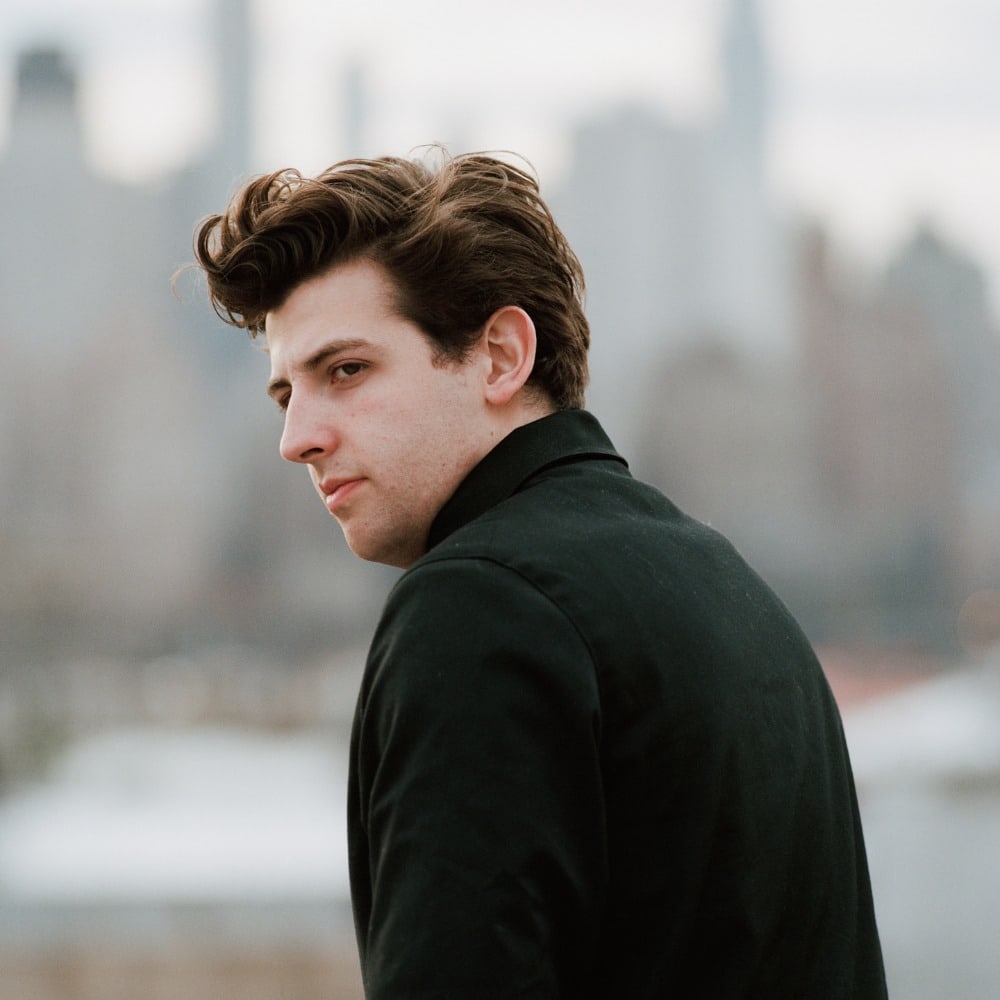 I experienced one of my first big heartbreaks on a dance floor. Back in my Massachusetts college town, I used to DJ a weekly soul and garage rock night in a tiny basement club that you had to access via a parking lot. I met my first college boyfriend inside that jammed and sweaty room, and the week after we broke up, he showed up with a new woman and started dancing with her right in front of the DJ booth. I don't remember all that much about my first college boyfriend at this point, but I'll never forget what it felt like to be standing there behind the decks, soundtracking a Wednesday night date for the person I was trying to get over.
The funny thing about nightlife is that it isn't always fun. It's something we do when we want an escape from the obligations of daily life, but it often leaves us reeling from some of the most extreme emotions that human beings can feel. We fall in love on nights out, and we also break up on them; we dodge the people we don't want to talk to, and try to muster the courage to approach people who might not be interested in talking to us. Dancing inside a crowd, we can shuttle between poles of acute loneliness and ecstatic belongingness, sometimes in the space of a single song. If love is a battlefield, then the dance floor is probably its most visible stage, and the dramas we live out there are full of all sorts of anticipation, joy, disappointment, anger, sadness, and hope—in short, all of the same emotions that the songs we love usually make us feel.
If love is a battlefield, then the dance floor is probably its most visible stage.
Jamie xx's In Colour is the rare album that takes me through this full spectrum of feelings, and it also happens to be a record about going out. In a recent New Yorker profile, Hua Hsu writes at length about the album's many nods to the jungle raves and pirate radio stations of England's past, sampled via archival YouTube videos and documentaries like artist Mark Leckey's Fiorucci Made Me Hardcore. In Colour is partly a tribute to a chapter in underground music history that the British producer never experienced first-hand, though that nostalgia also extends to a London he knows quite well.
"A lot of the spoken word samples on the album came from watching very British things while I was away on tour because I missed home," Jamie xx explained to The FADER last month. "I felt like I was missing out, like London was disappearing while I was away. […] So I recorded little snippets [of things that reminded me of home], like Top Boy. That's where the sample at the beginning of "Girl" comes from: The most beautiful girl in Hackney." In case you're still sad about all the DIY venues that closed along the Williamsburg waterfront in the past five years, you should know that London's rapidly gentrifying Shoreditch neighborhood was home a similar fatality last year, with the shuttering of Plastic People, a 20-year-old basement venue that gave birth to dubstep. Plastic People was one of the first clubs that Jamie xx ever went to, and the place where he says he fell in love with dance music.
It's a narrative that anybody who loves music and lives in a major city can relate to, which is part of what makes In Colour feel so beautiful and sad. Still, I think that the album's dreamy amalgam of original songcraft and collective musical memory runs deeper than a mere romanticizing of the past. For every nod to a chapter in underground music history that was rawer and more exhilarating than the increasingly corporate one we're living today (take, for example, the ecstatic oh my gosh! he samples over and over on album opener "Gosh," flipped from an old BBC jungle documentary), there's also a reminder of the invisible constellation of desire and sadness that lies beneath the surface of any crowded room. Singing over the stately piano chords of "Loud Places," the producer's The xx bandmate Romy sums up an essential paradox about nightlife, one that a lot of us would probably be too embarrassed to admit: I go to loud places to search for someone to be quiet with/ You go to loud places to find something who will take you higher than I took you. We go out to connect with other people, whether we're looking for friendship, romantic love, or the sort of utopian, communal version of those things that you find on a dance floor. But there's never the certainty that the people we're looking to connect with are the same people who are looking to connect with us. And besides, in these social media-saturated times, even the heights of musical or chemical or romantic ecstasy can be accompanied by the creeping feeling that no matter how much fun you're having, someone else is having a better time somewhere else, possibly with someone else.
If In Colour sounds like the soundtrack to the best party ever, it's because it's continually reminding us that we aren't really there to begin with.
There's a wide-eyed, childlike directness to Jamie xx's way with melody, from the elemental kettledrum riff on "Obvs" to the repetitive ups and downs of "Seesaw," a Romy-vocaled tune about the highs and lows of a relationship. We get the feeling that these songs would all be immediately satisfying if it weren't for all the levels of distance at play. For one thing, there's all those archival club culture samples, continual reminders of our temporal remove from the musical pasts (and musical Londons) that Jamie xx seems to be celebrating; but there's a feeling of physical remove, too. In Colour is not mixed in the way most dance records are mixed: the bass rarely hits very hard, and at times it can sound as if we're listening to the entire album through a wall. If In Colour sounds like the soundtrack to the best party ever, it's because it's continually reminding us that we aren't really there to begin with. Think of it as FOMO in album form—a reminder that the colors will always brighter, and the highs higher, when we're experiencing them in retrospect, or via an old video, or somebody else's Instagram video of a party that's happening 3,000 miles away.
Of course, there is the odd moment on In Colour where we do feel like we're really there: "Good Times," with its heavenly barbershop harmonies and spitfire volleys between Young Thug and Popcaan, actually sounds like it's mixed to be played at peak turn-up hour. It's a feel good-tune that promises more good times to come while also making you appreciate how rare true feel-good moments are to begin with. Mostly, it feels like reminder about why we keep coming back to parties in the first place—even if the scene is nowhere near as fun as it used to be, even if they leave us feeling sad or frustrated about as often as they leave us feeling happy. To explain what I'm driving at, I'll leave you with some wisdom from the latest season of Louis, where the New York comic tells an old man on the street that he can't stop thinking about his ex-girlfriend, and the old man tells him he's an idiot for wanting to get over her.
Old man: Don't you see? This is the good part—this is what you've been digging for all this time. Now you finally have it in your hand: this sweet nugget of love, sweet, sad love. And you want to throw it away. You've got it all wrong.
Louis: I thought this was the bad part.
Old man: No. The bad part is when you forget her.