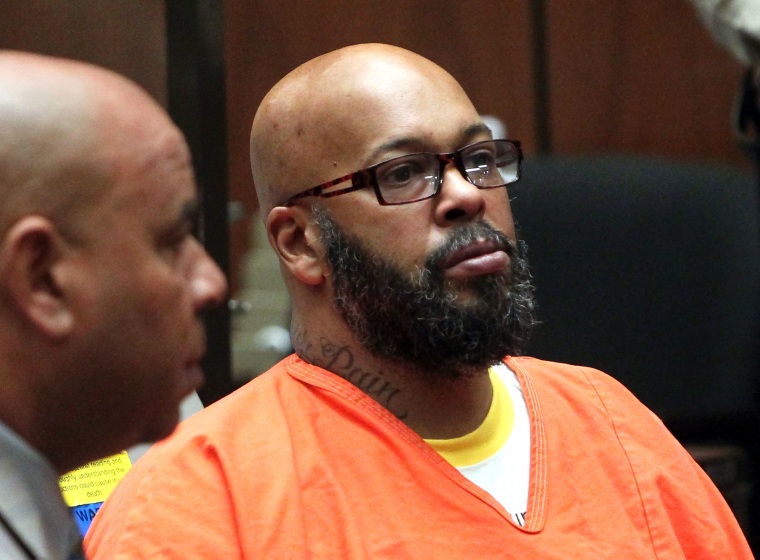 Death Row Records co-founder and former CEO Suge Knight has been awaiting trial for murder since he was implicated in the death of a man named Terry Carter in a hit and run incident in Compton earlier this year. The fatal incident occurred near the set of the NWA biopic Straight Outta Compton; as a result, Carter's widow Lillian Carter is now filing a wrongful death lawsuit against Suge Knight that also names Universal Studios and the film's producers Dr Dre and Ice Cube as defendants, according to The Guardian.
The lawsuit claims that Universal Studios caused Carter's death by negligence; specifically, by neglecting to move filming away from Compton after Dre warned production to keep Knight away from the set, and by hiring Cle "Bone" Sloan, whose fight with Knight led to the hit and run (and who was himself seriously injured).
The lawsuit states that it "concerns the tragic tale of how reckless corporate greed, disguised as the quest for authenticity, [led] to a foreseeable altercation that resulted in the death of a successful businessman." Meanwhile, Howard King, an attorney for Dr Dre, has called the lawsuit "preposterous."
The Carter family are also suing Tam's Burgers, the burger joint whose parking lot the incident took place in, for not employing more security measures.