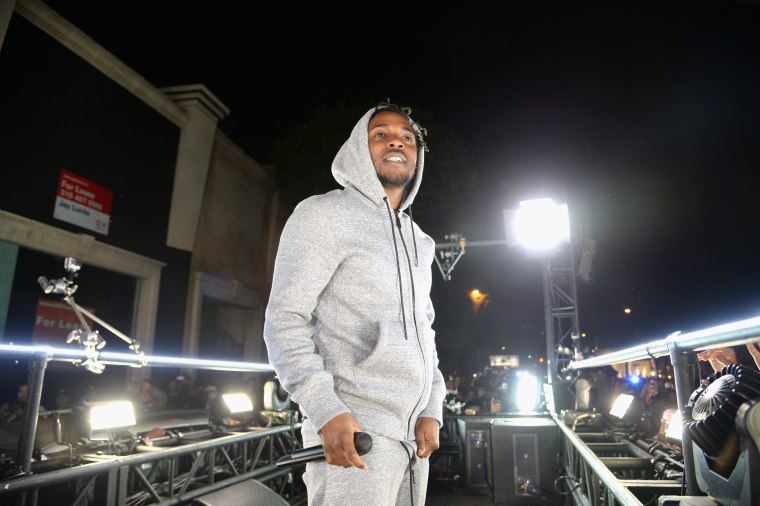 Kendrick Lamar continues to win hearts and minds: yesterday, The New York Times reports that the rapper showed up at a High Tech High School in North Bergen, New Jersey. What attracted Lamar to this particular school? Brian Mooney, an English teacher who believes firmly in the educational value of hip-hop, used Lamar's To Pimp A Butterfly to help his class connect with Toni Morrison's famous debut novel, The Bluest Eye. Mooney blogged about his classroom experience, and when those posts eventually found their way to Lamar, the rapper decided to pay the class a visit.
At High Tech High, Lamar listened while students performed poems and provided feedback. He also sat on a panel discussion that included Mooney. Eventually, he performed "Alright," from To Pimp A Butterfly, to a screaming crowd. The Times writer caught a snippet of the performance on her phone.
Lamar has stressed the importance of being a role model for youth several times recently, first in a short speech on the California Senate Floor, and then again during a recent interview with Ellen DeGeneres. He's not the only rapper surprising students recently: Kanye West and Vic Mensa showed up at an open mic event hosted by Chance the Rapper at the University of Illinois-Chicago last month.