Ok, so Spike TV's Guys Choice Awards 2015 were on Saturday so this might be a minute late, but you know what, I don't have cable (like you), and this is worth it. Taraji P. Henson co-hosted the event with Terrence Howard, and the resulting press photos are an unequivocal testament to her bullet-proof swag. She sang, she laughed, she danced, she threw shade and stole the spotlight. We don't have any idea what she's saying/singing/laughing about, but the pictures really say it all. See for yourself.
Things started out innocently enough with this perfectly cut white pantsuit
Hair on fleek, clearly ready for something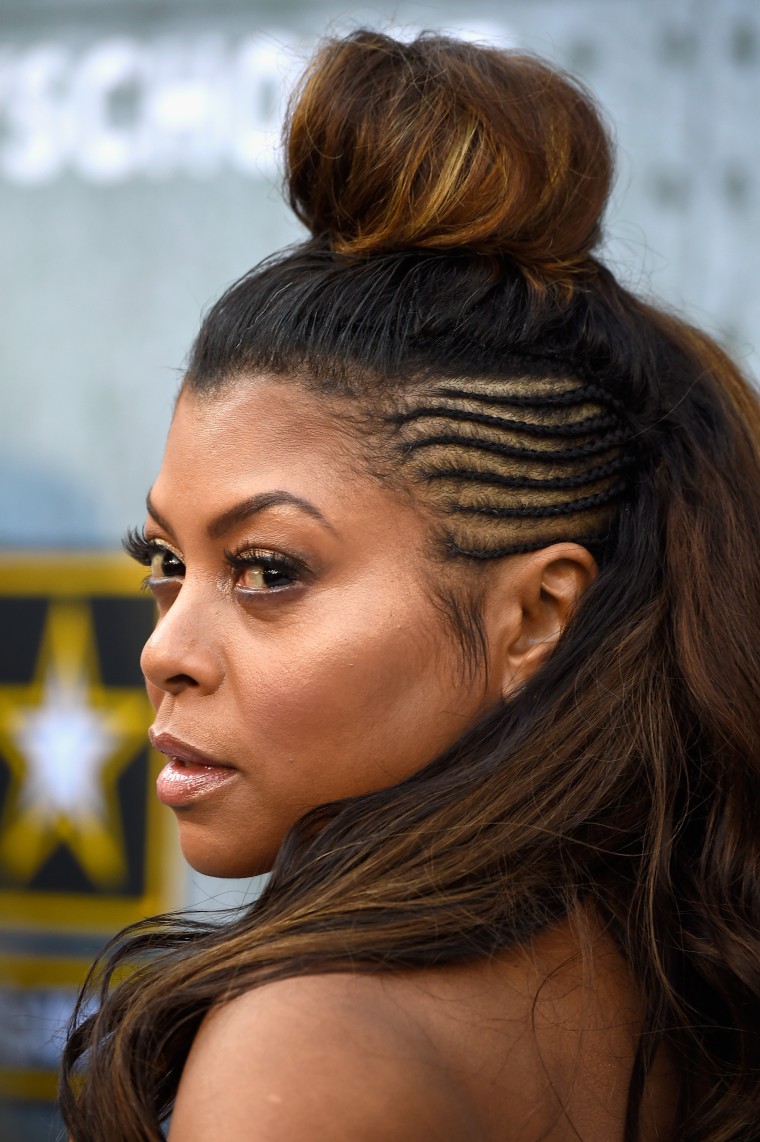 She took photos with fans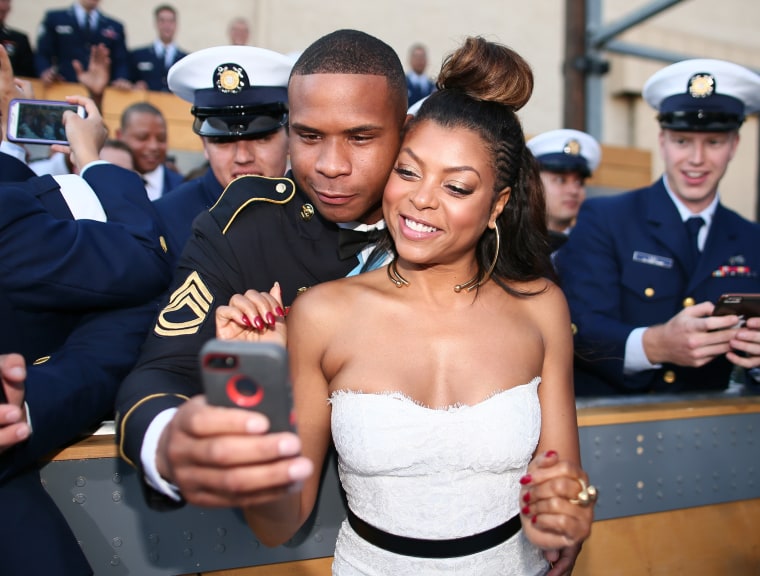 A lot of them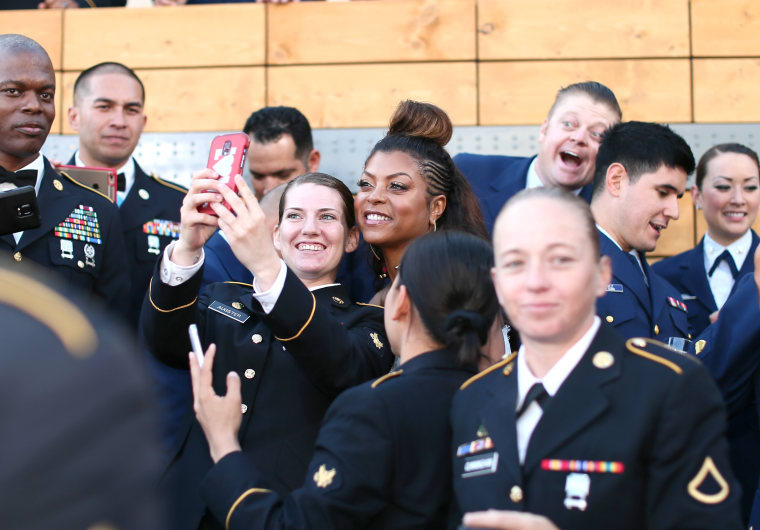 Then took some red carpet photos with the Empire cast
But she quickly got bored of sharing the spotlight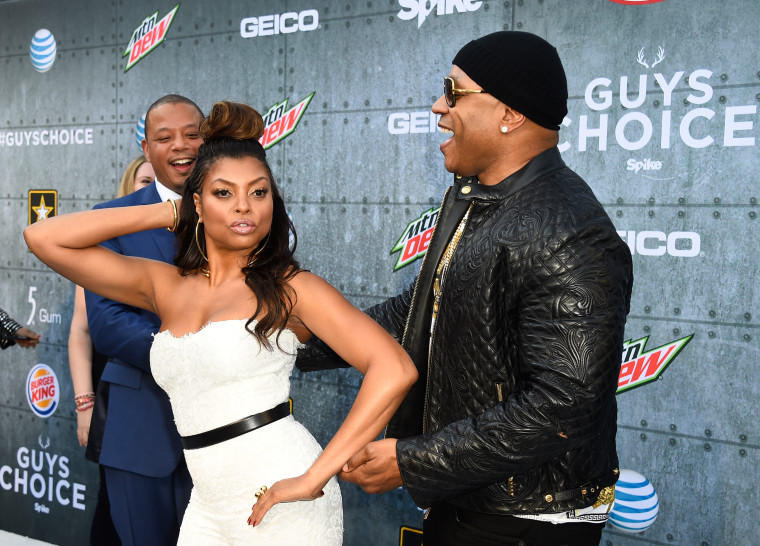 And started vogueing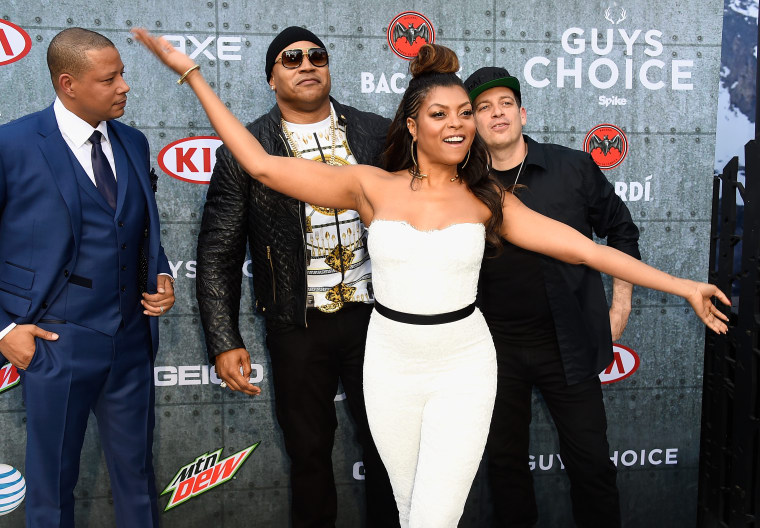 And letting Terrence Howard pick her up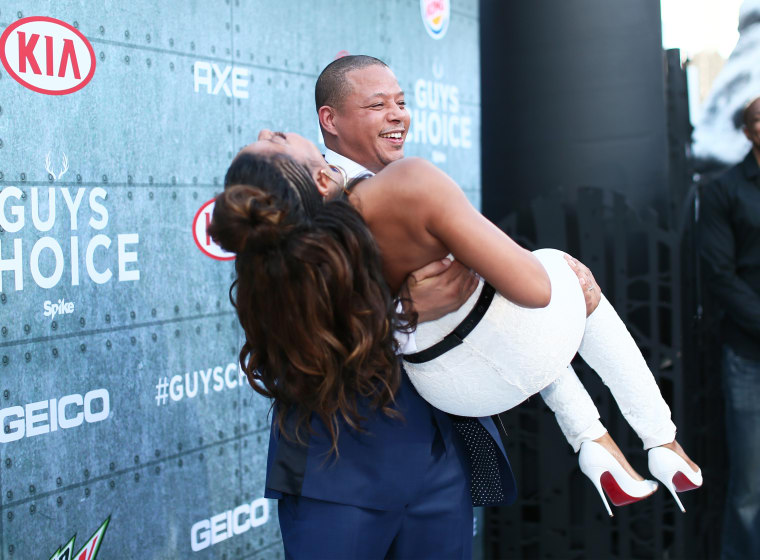 And cheesing for the paps
Then there was an outfit change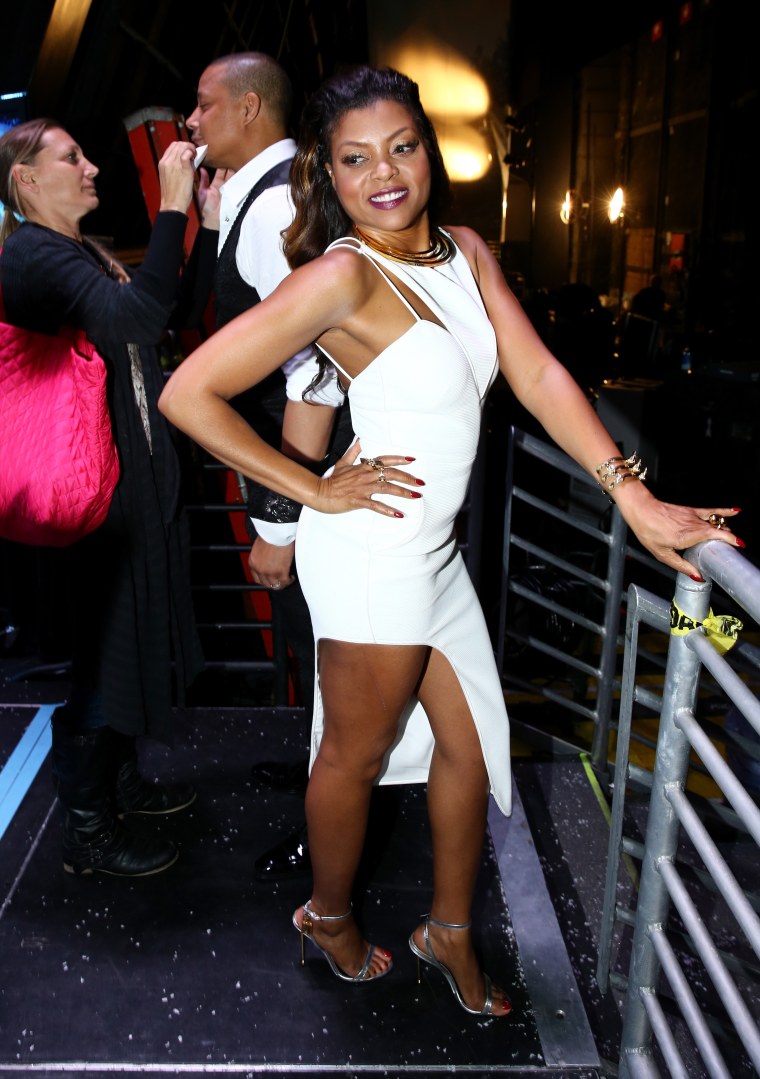 And more heavy posing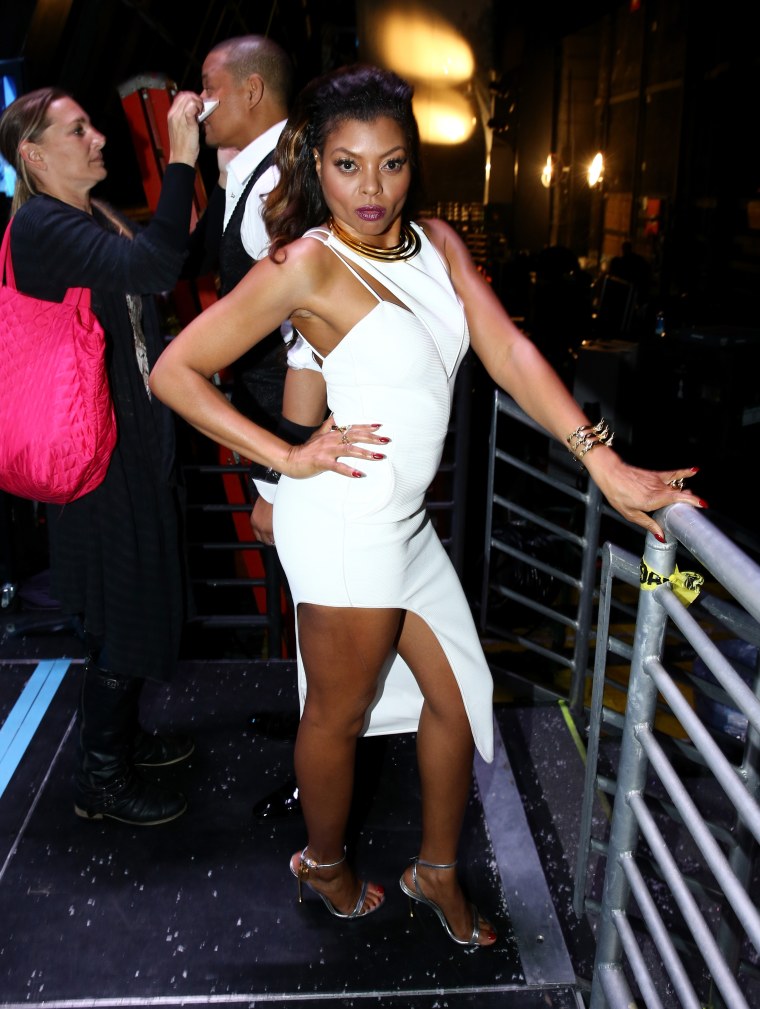 And a quick shot with Zoe Saldana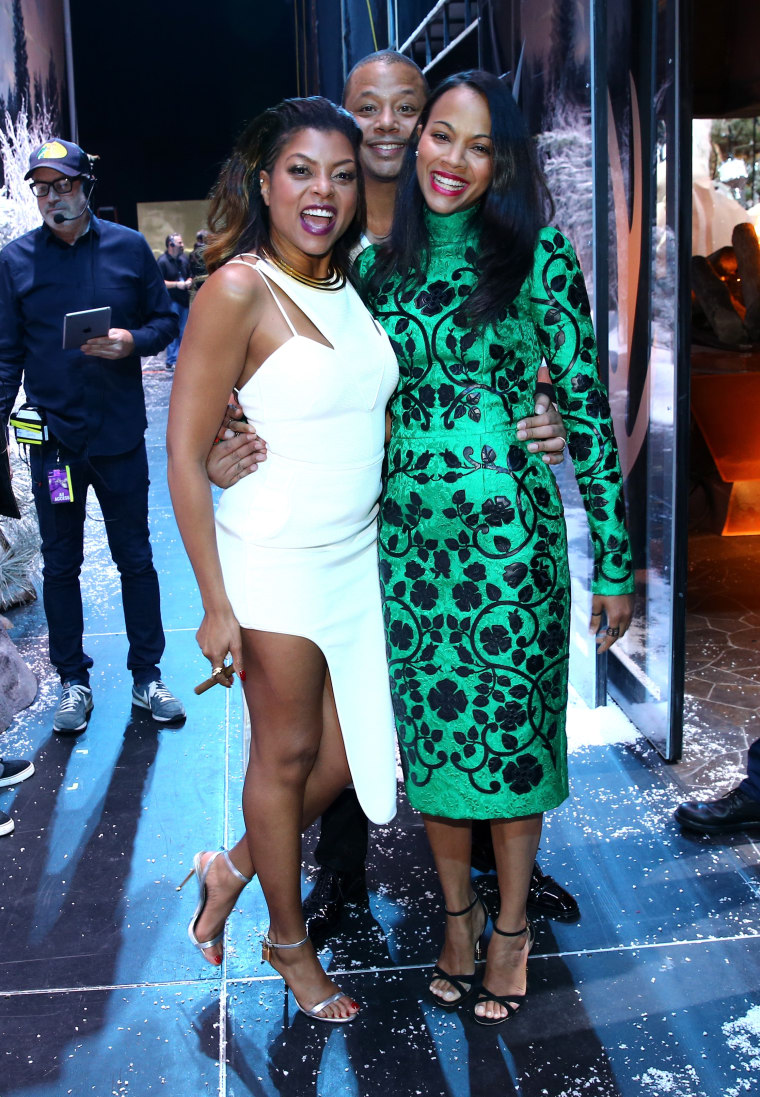 Before she hopped up onstage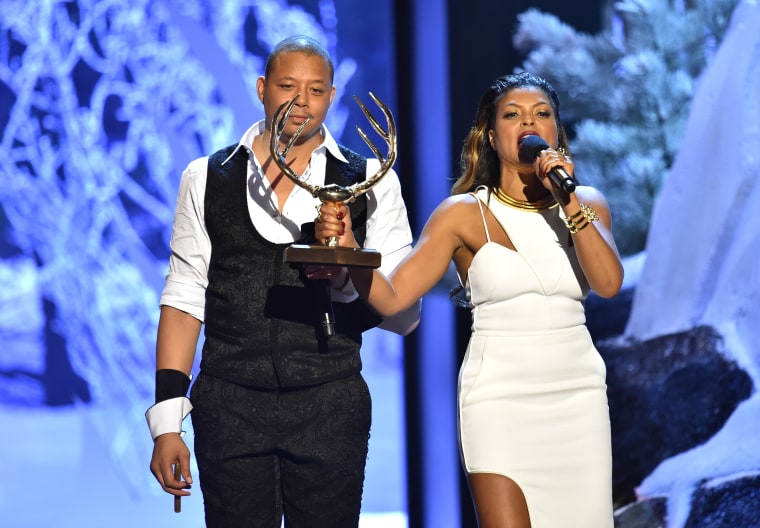 Where she shut out her co-host Terrence
Then there was outfit #3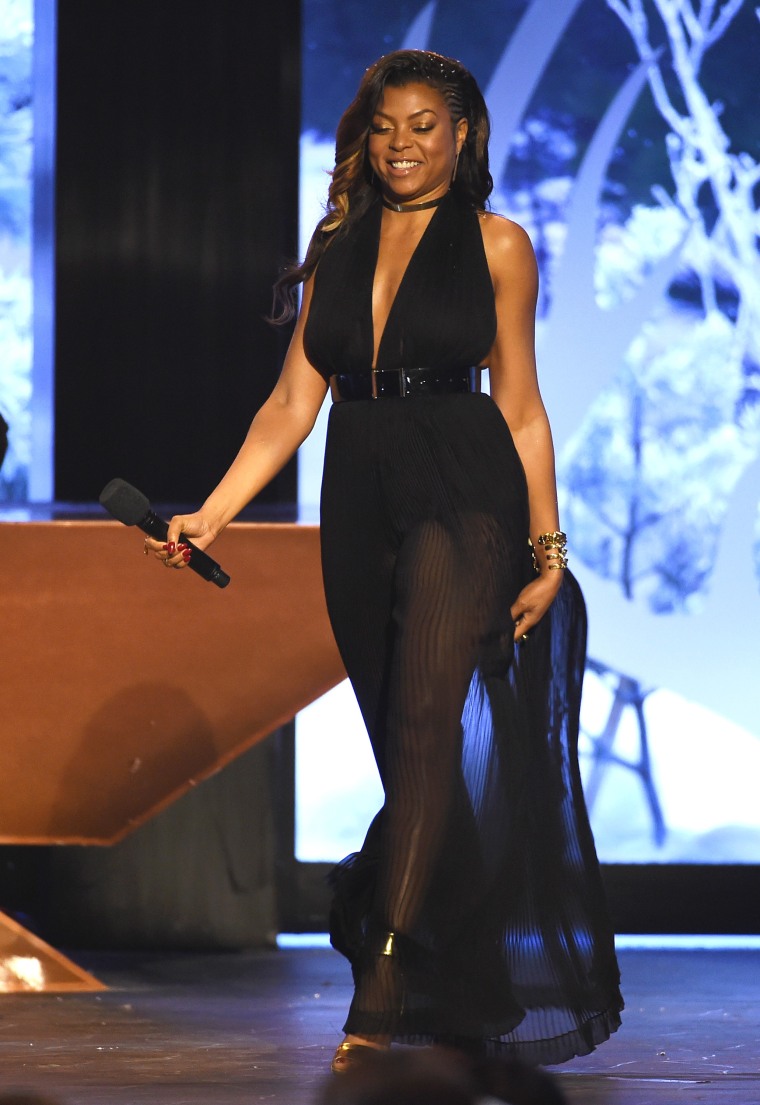 And fist-pumping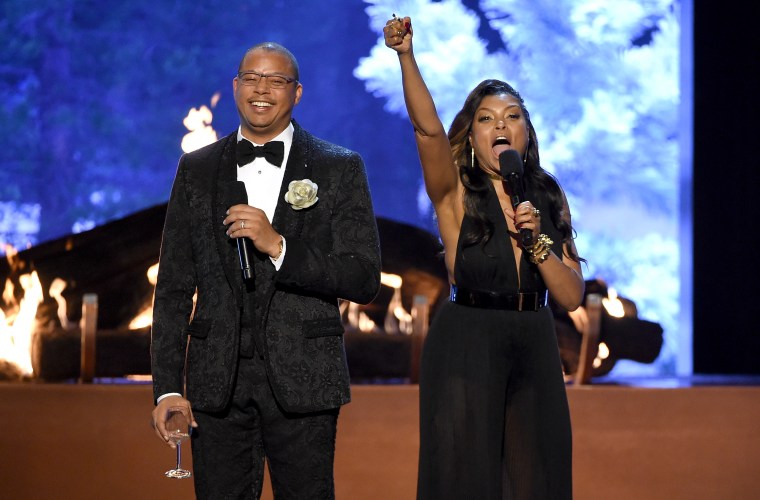 And this pose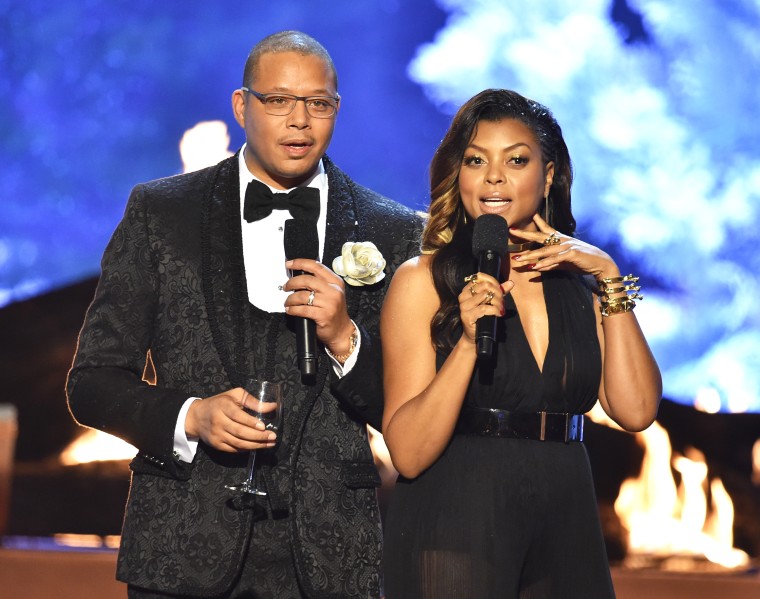 But blink and you missed it, because then there was the final fit, a black sequin minidress
A sparkly minidress is the international signifier of being champagne-drunk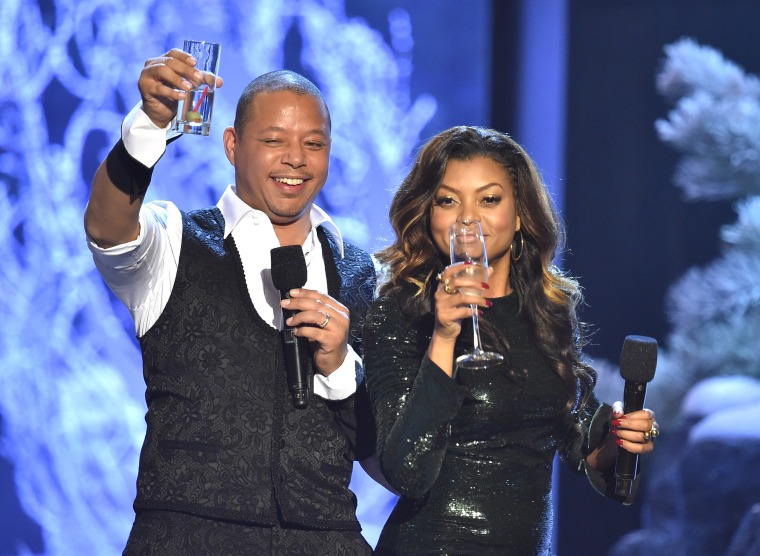 As is this face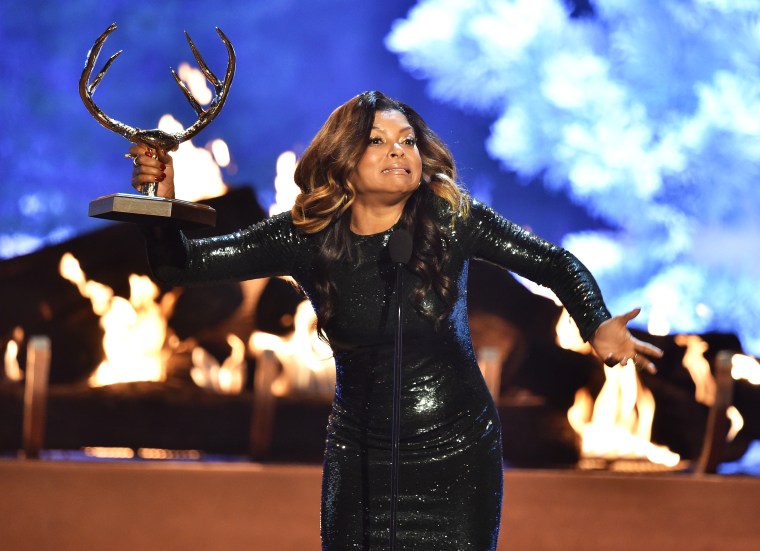 But if you thought she was enjoying herself onstage, you clearly haven't seen the after party shots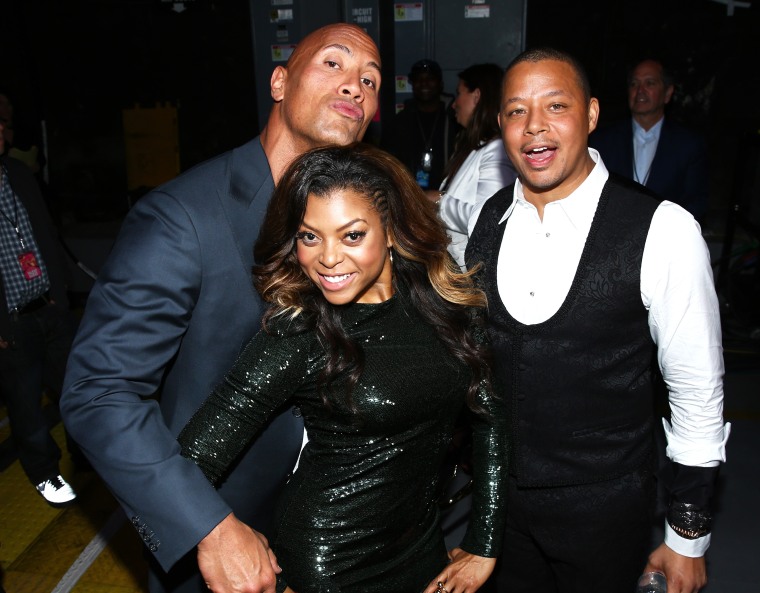 The after party is where Taraji was truly living her best life, hanging out with The Rock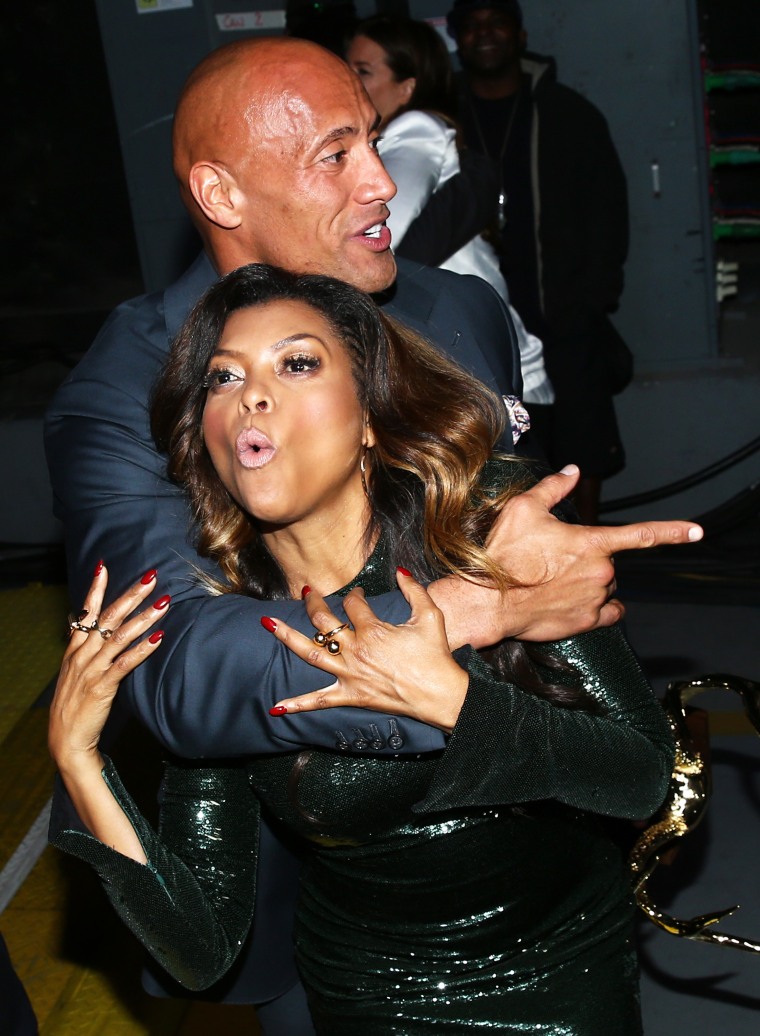 And posing with Mary J. Blige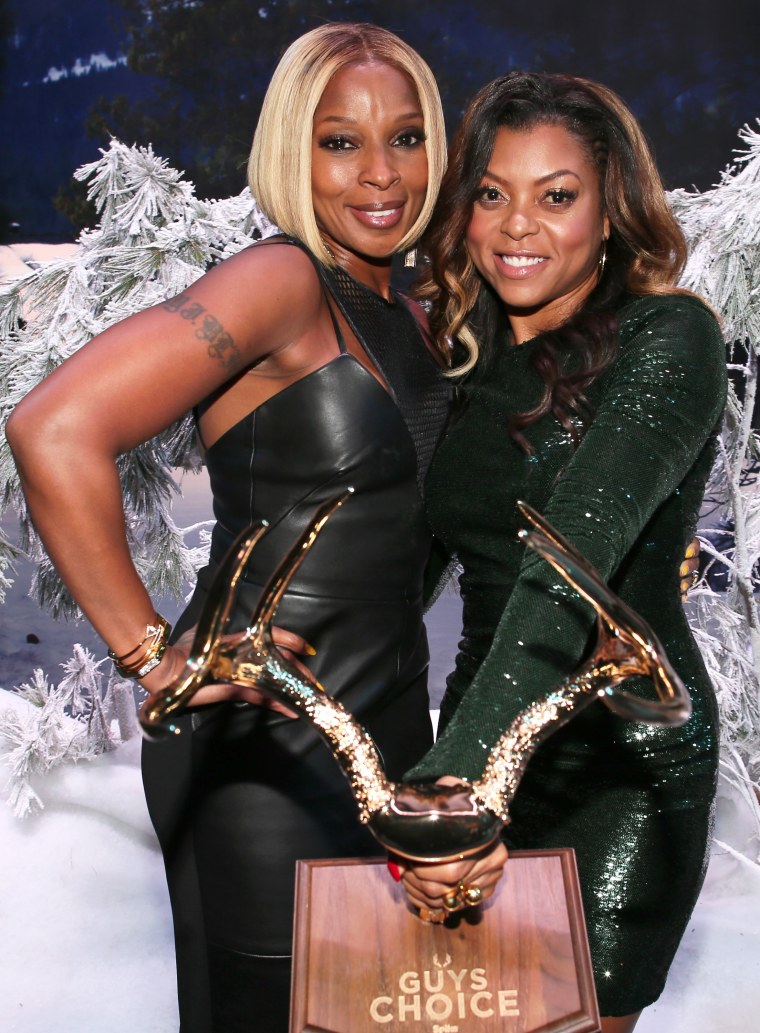 And showing love for some random models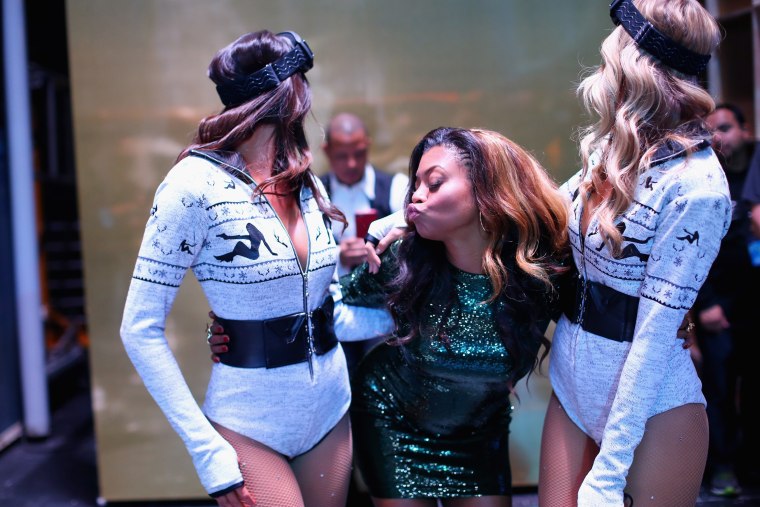 Coooooookie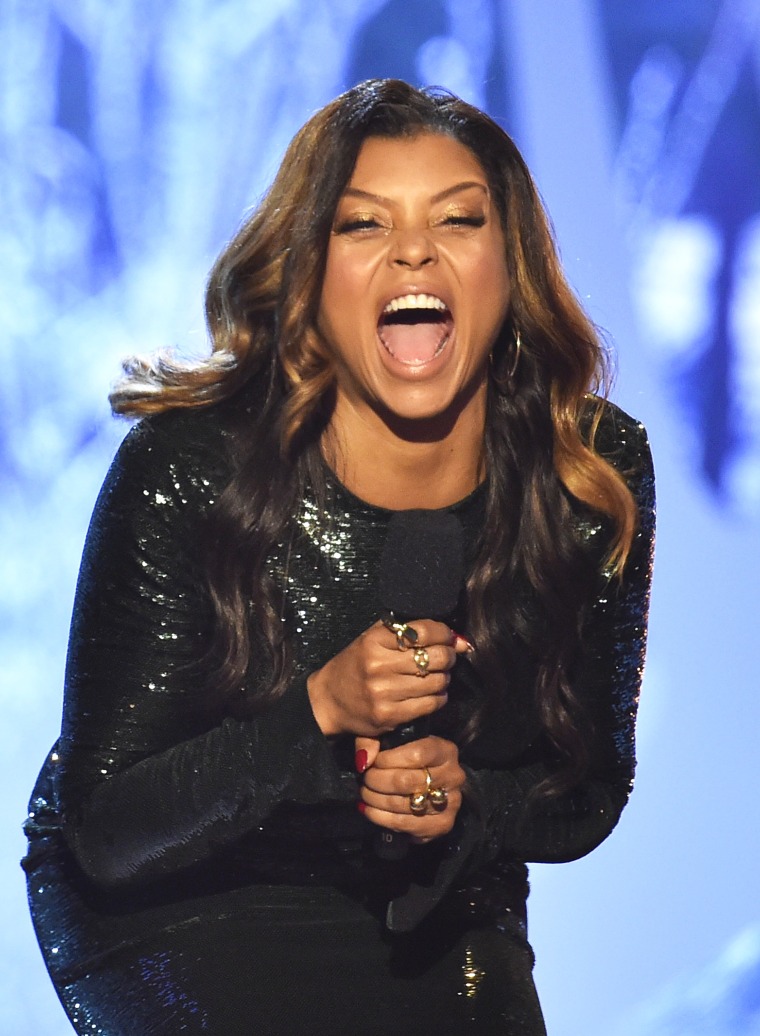 You are just the best.