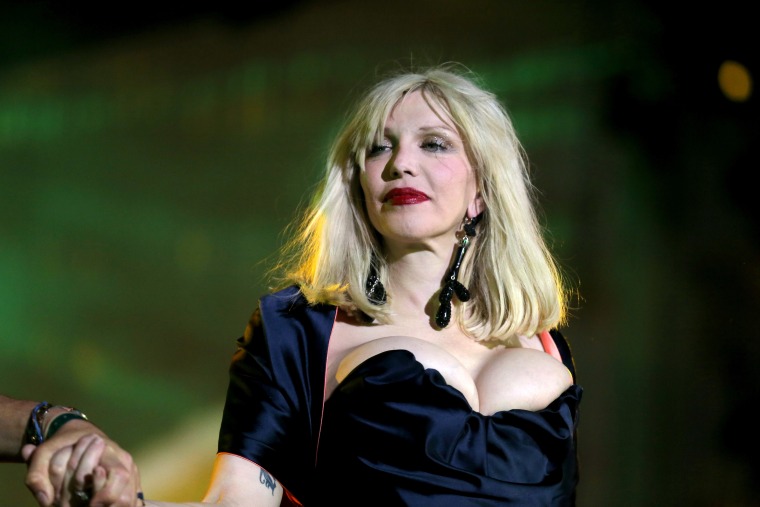 Courtney Love is not on board with a new documentary about Kurt Cobain called Soaked in Bleach. She's sent a cease and desist to theaters showing the film, as Deadline reports. Love, who was just recently featured in another documentary about her late husband, Montage of Heck, co-produced by her daughter Frances Bean Cobain, is unhappy with how she's portrayed in the film.
"The Film falsely presents a widely and repeatedly debunked conspiracy theory that accuses Ms. Cobain of orchestrating the death of her husband Kurt Cobain," writes Love's lawyer in the order, which you can read here. "A false accusation of criminal behavior is defamatory … which entitles Ms. Cobain to both actual and presumed damages."
Producers of the film, however, don't seem to be too worried by Love's order. "Courtney Love and her lawyers clearly don't like that the film presents a compelling case for re-opening the investigation into Kurt's death," they wrote in a statement to Deadline. "They should respect the First Amendment and let people decide for themselves."