Rainbow Filter Your Facebook Profile Picture With One Click
Facebook launched the Celebrate Pride tool.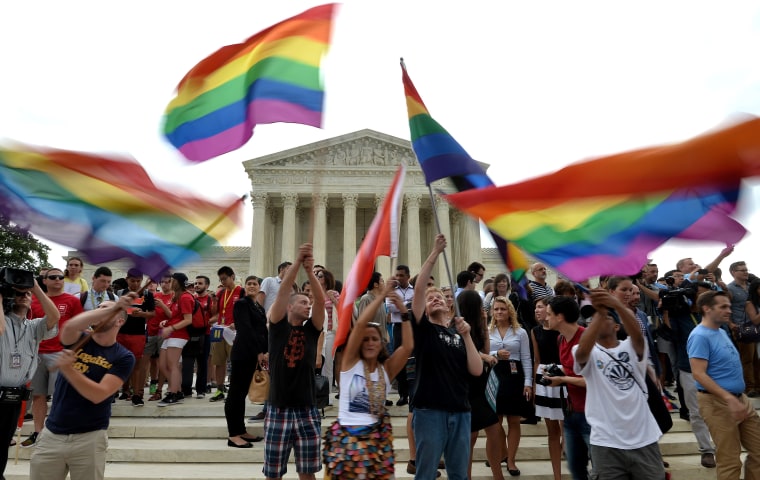 When the Supreme Court ruled this morning that gay marriage bans are unconstitutional, Facebook moved quickly, launching a Celebrate Pride page that allows any Facebook user the chance to overlay their profile picture with a rainbow flag. You can see what your current photo looks like in newly colorful form here, and make it your profile picture with an easy click.
Check out 6 cool ways to celebrate this weekend's LGBTQ pride in NYC, and find out what Mykki Blanco has to say about the importance of the marriage equality decision.