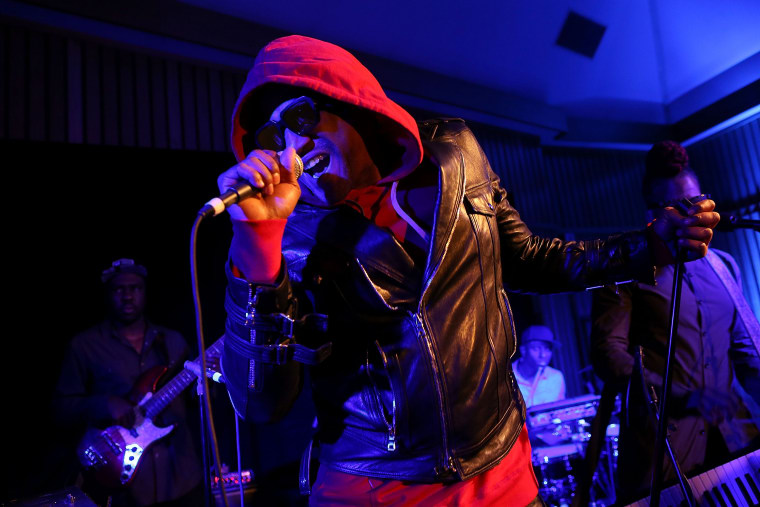 Q-Tip's weekly Beats 1 radio show, which premieres tonight at 10pm ET on Apple Music, is a whirlwind of hip-hop, rock, afrobeat, salsa, disco and more. From what The FADER heard in an exclusive listen to the first episode, the rapper and producer, who not so long ago schooled Iggy Azalea on the history of hip-hop, now has a much broader mission: to school the whole of Apple Music's worldwide audience on the history of all music.
Complete with a nostalgic sung theme tune, the show is a psychedelic spiral down the rabbit hole of music past and present. As Q-Tip himself announces in a heavily reverbed voice, it's just "good music for good people." Catch funk basslines sliding headlong into gritty mixtape bangers, vinyl scratches cutting through the sheen of current radio hits and indie rock anthems sitting alongside manic salsa interludes.
The show is part of Apple's ambitious new streaming service Apple Music, which in the words of our FADER Explains, "wants to be a one-stop shop for streaming, radio, and artist-to-fan communication." Its in-house radio station Beats 1, which launched this week along with the streaming platform, is home to three flagship DJs—New York's Ebro, London's Julie Adenuga, and L.A.-based Zane Lowe—and will also feature more special shows from the likes of Dr. Dre, Drake, Pharrell, Disclosure and Jaden Smith. Find out more about how to use Apple Music here.