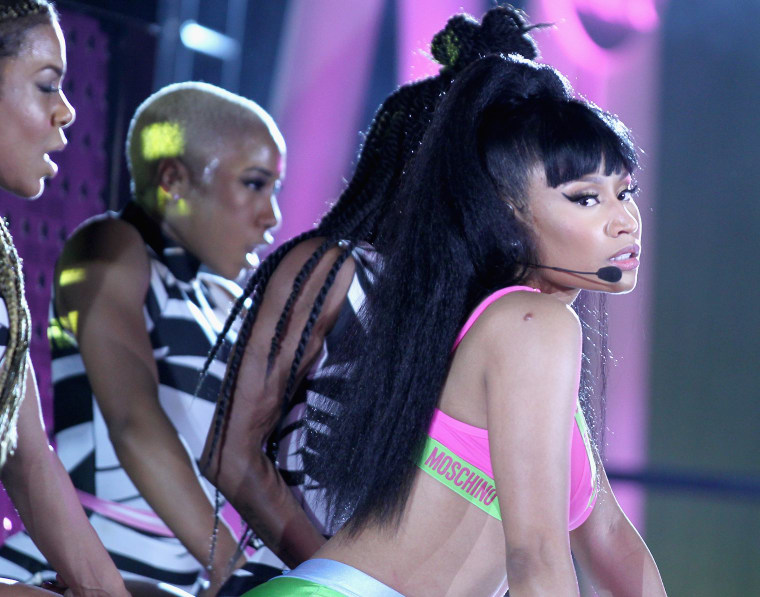 One of the most remarkable things about all the streaming services is the masses of data they provide: a new study pops up every week examining a previously-unexplored facet of our musical lives. The latest investigation of listening habits used 2014 Spotify data to see if artists who were streamed a lot in America fared well internationally, and vice-versa. Spotify's information covered the top 50 songs streamed in 36 countries during the first week of every month last year.
Unsurprisingly, there was a group of artists who do very well both here and abroad. These could be broadly classified as pop stars: Taylor Swift was head-and-shoulders ahead of everyone else, but Ariana Grande, Sam Smith, and Pharrell also had overseas success that's (relatively) comparable to their American reception.
There is also a group of artists who did well here but didn't get streamed much abroad. To be in this category, an artist "reached the top 10 in the US, but reached the top 10 in fewer than 10 [other] countries." Almost everyone in that group is a rapper or R&B singer—iLoveMakonnen, Jeremih, Big Sean, and even Nicki Minaj. (Don't tell Finland.)
Interestingly, some big names don't appear on the graph. How do rap's superstars fare overseas? The article relied on tunes that were on Spotify and came out in 2014, so Drake, Kanye, Jay Z, and Kendrick Lamar couldn't be included. Check out the study here.