Meet Georgia, The Session Drummer Making Mystifying Pop Songs
In this week's GEN F, the London underground's favorite percussionist finds her own voice.
Georgia Barnes speaks like words can't move fast enough to contain her ideas. When asked about the story behind "Move Systems"—the densely percussive lead single from her self-titled full length—the wild-haired Londoner embarks on a frantic explanation. She talks about the first time she heard baile funk, and the energy she felt at her first grime concert. She describes free-styling over an improvised horn line, jokingly nods to Ludacris' "Move Bitch," and sincerely enthuses about her love of M.I.A. and Death Grips. She also confirms that the dealer named Sheila in the song's lyrics is a real person. "She worked under the Westway," the 25-year-old says when we meet in an East London coffee shop. "She had this dog called Majestic."
Barnes was originally a drummer, so she's good at finding order in chaos. As a seven or eight year old, she stunned her parents when she "just sat behind [a drum kit] and was able to do it." Her dad—Neil Barnes, one half the influential British dance duo Leftfield—played her techno records to encourage her budding rhythm obsession, and her mom was into soul. After seeing Leftfield headline some of the country's biggest stages, she began writing her own songs as a teenager. Eventually, Barnes studied Ethnomusicology at London's School of Oriental and African Studies, learning to play Balinese percussive ensemble music and a West African harp called the kora.
While in school, she took up session drumming for Warp's odd pop mastermind Kwes. From there, she fell into a loose collective of south London artists, drumming live for spoken word poet Kate Tempest and rising '90s-esque pop band JUCE, and hitting the studio with producer and rabble-rouser Micachu. It was actually the support and encouragement of her fellow performers that really brought Barnes out from behind the kit: Kwes and his wife, multi-instrumentalist Elan Tamara, were the first to tell her she had something special, and JUCE bassist Cherish insisted on releasing Georgia's EP via her label, Kaya Kaya. "Being a session player's really intense," Barnes says. "You're always looking for work and constantly having to impress. I used [my own] music as an escape from the harsh realities." That 2014 EP, Come In, marked her as one of London's boldest new pop voices: she sings with the deadpan flow of M.I.A. or Peaches, her sneaky melodies linger for days, and her shape-shifting approach to rhythm is totally unique.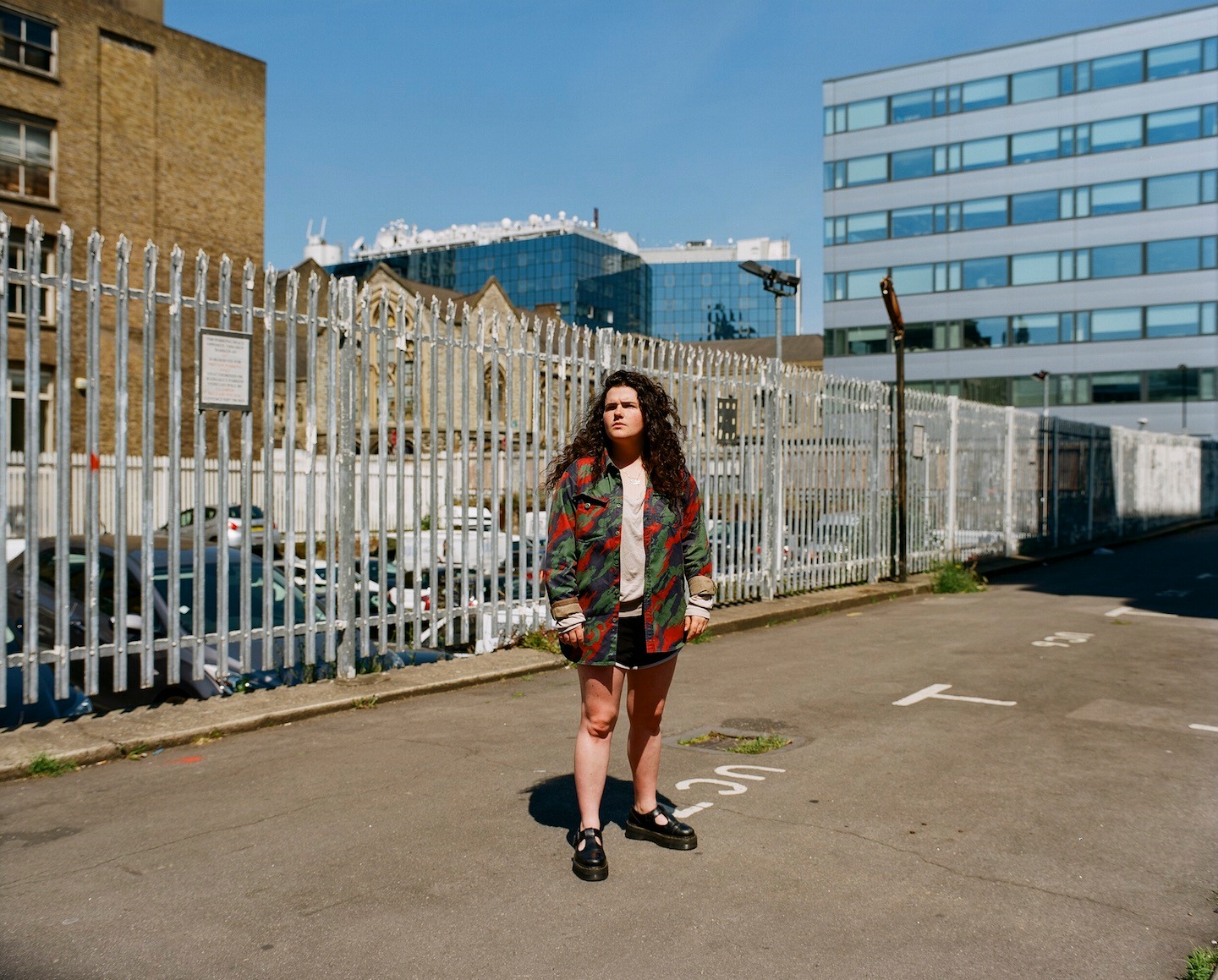 While writing, producing, and recording her debut album for Domino last year, Georgia was also dealing with the shock of her parents' nasty divorce. The brittle ballad "Tell Me About It," where she croons, ooh, I love you too much, ooh and I hate you too much over an elastic synth line and crackling hip-hop sample, is about her relationship with her father. But when discussing the distortion-drenched opener "Kombine," Barnes tells me she was most inspired by a manga portrait of two people meeting on a mountain that she keeps in her studio; its contrasting shades of light and dark are almost like a template for her album, a gritty-yet-pretty spectrum of extremes. Chaos needs order, but order needs a little bit of chaos, too. "I've always been interested in a kind of beauty," she says. "But also, a real darkness."
Georgia's NYC tour dates:
8/415 - Webster Hall w/ Hot Chip
8/6/15 - Baby's All Right

From The Collection:
GEN F