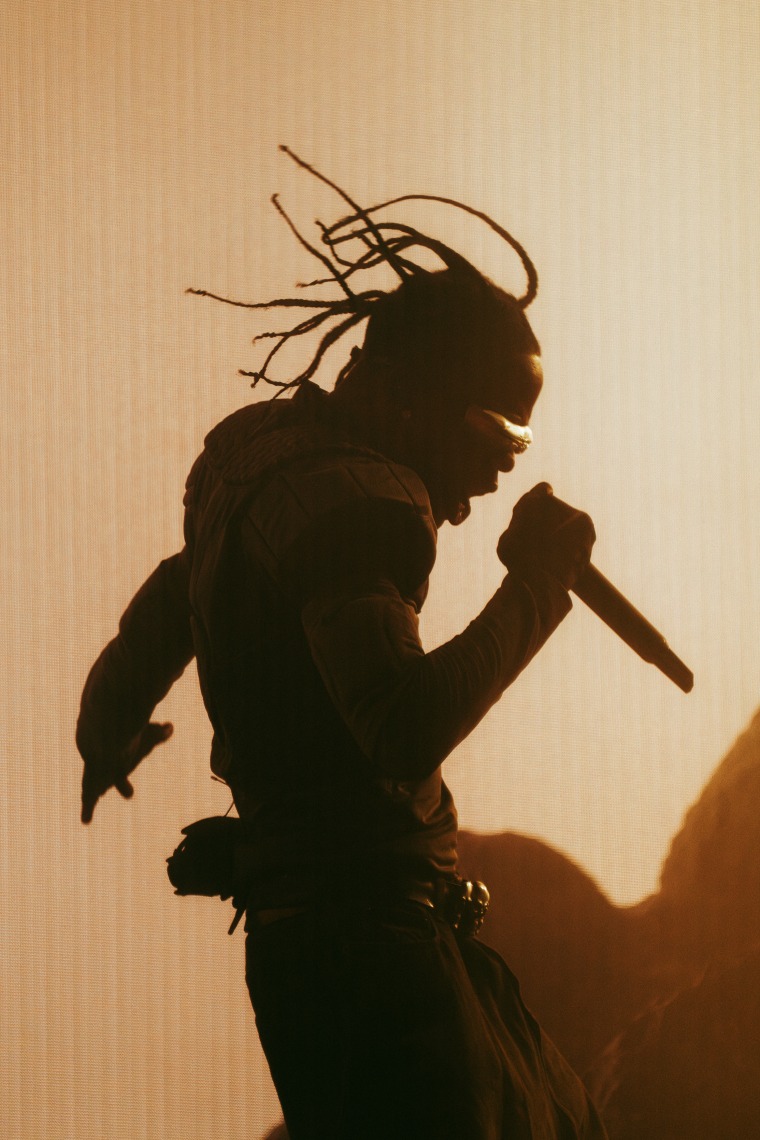 Trying to keep up with this week's new music? Every Friday, we collect new albums available on streaming services on one page. This week, check out Travis Scott's Utopia, Aphex Twin's Blackbox Life Recorder 21f / In a Room7 F760, Madeline Kenney's A New Reality Mind, and more.
Travis Scott, Utopia
The fourth album from Travis Scott was strongly hinted at for months this year and formally announced this week. The follow-up to 2018's Astroworld was preceded by the single "K-POP" featuring Bad Bunny and The Weeknd, as well as a short film called Circus Maximus directed by Scott in conjunction with Gaspar Noé, Nicolas Winding Refn, Harmony Korine, Valdimar Jóhannsson, and Kahlil Joseph.
Stream: Spotify | Apple Music
Aphex Twin, Blackbox Life Recorder 21f / In a Room7 F760 EP
Richard D. James makes a welcome return to releasing new music today with his first fresh sounds in five years. The EP's lead track "Blackbox Life Recorder 21f" was a pitch-perfect reminder of how no one is making electronic music quite like Aphex Twin (even if the song was briefly deleted soon after its upload).
Stream: Spotify | Apple Music
Madeline Kenney, A New Reality Mind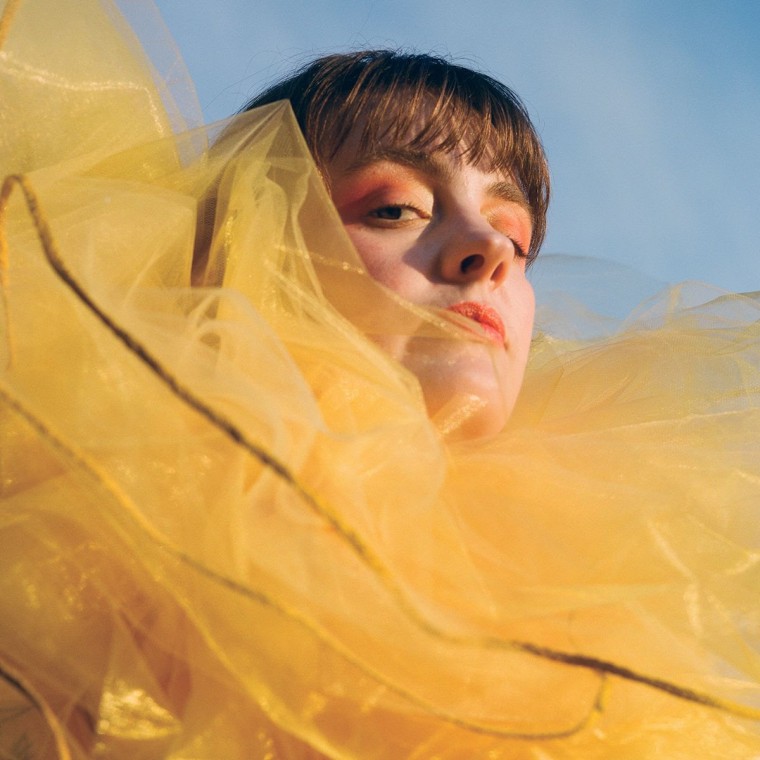 Inspired by the sudden and unexpected end of a relationship, the fourth album from Madeline Kenney throws itself into gorgeous and textured art-pop that refuses aloofness in favor of messy emotions. Its single "Superficial Conversation" was a Song You Need.
Stream: Spotify | Apple Music
Carly Rae Jepsen, The Loveliest Time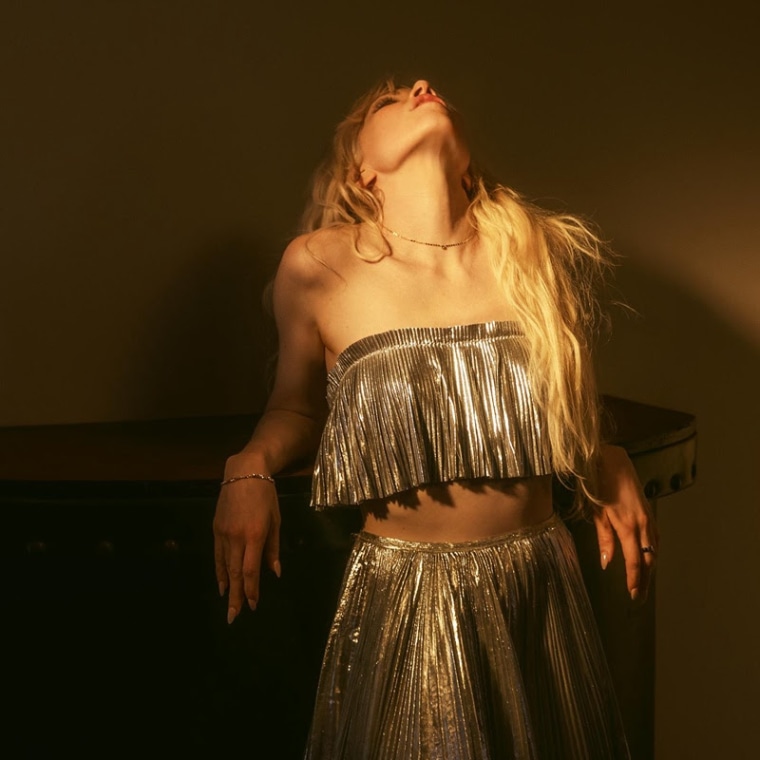 As is tradition since time immemorial (or to be more specific, 2016) Carly Rae Jepsen has released a companion project of B-sides to accompany her albums. The Loveliest Time, out today, assembles songs written during the recording of last year's The Loneliest Time. "I can't really call it a b sides as if these were cast off ideas," she said on Twitter, "it's the completed set to a body of work that taught me so much about love and loneliness and myself."
Stream: Spotify | Apple Music
Post Malone, Austin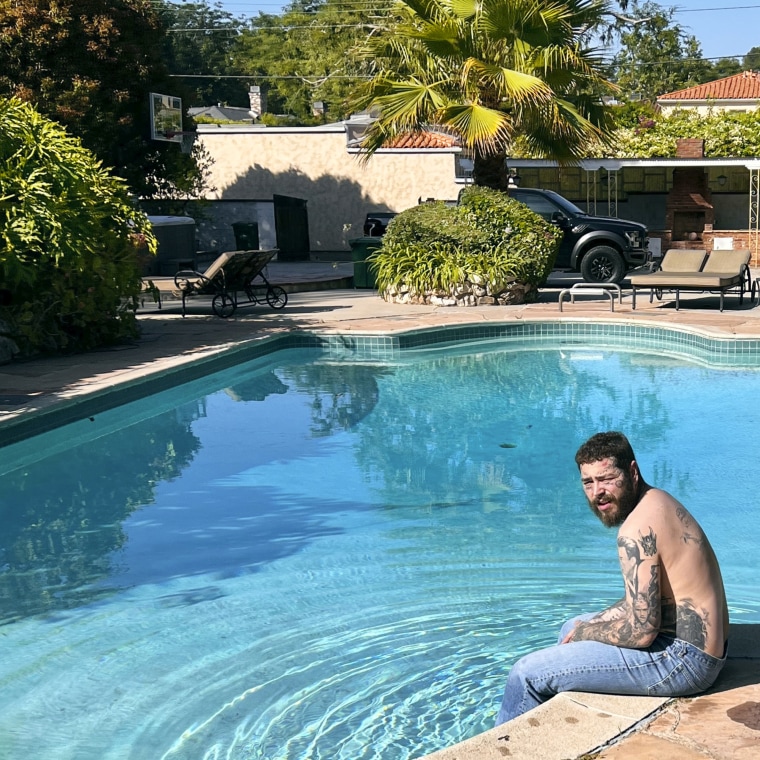 The artist who broke out with "White Iverson" continues his ever-gradual distancing from hip-hop and towards more rock and guitar-centric territory with Austin. This was most clear on the jangle-pop track "Overdrive," though "Chemical" and "Mourning" also showed us that it's unlikely this album will have another "Congratulations." But nothing's impossible!
Stream: Spotify | Apple Music
Fly Anakin, Skinemaxxx (Side B)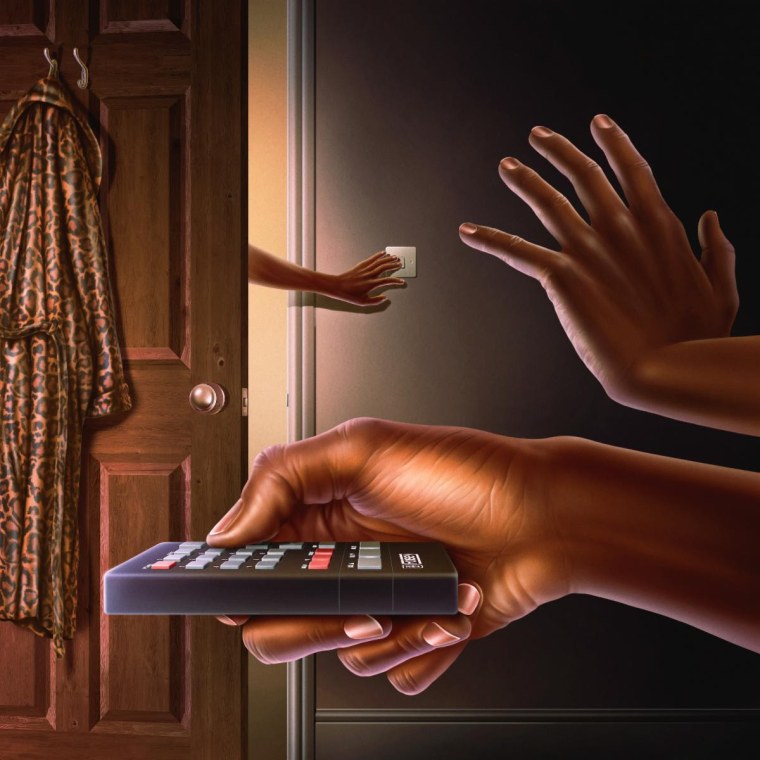 Part two of the Richmond, Virginia rapper's Skinemaxxx project drops today after the first half's release in April. Don't be fooled by the lurid title: produced entirely by Foisey, Side B contains raps that range from diaristic to indignant to luxurious over polished, vintage jazz-sampling beats.
Stream: Spotify | Apple Music
Skeleten, Under Utopia
The debut album from the Australian electronic artist is full of ecstatic beats and gentle grooves perfect for the fans of the minds-eye psychedelia of Caribou and DJ Koze. Skeleten says in a press statement: "This project is nothing but my best guess translation of the beauty I see in the life we find ourselves in, and the people we find ourselves with."
Stream: Spotify | Apple Music
That Mexican OT, Lonestar Luchador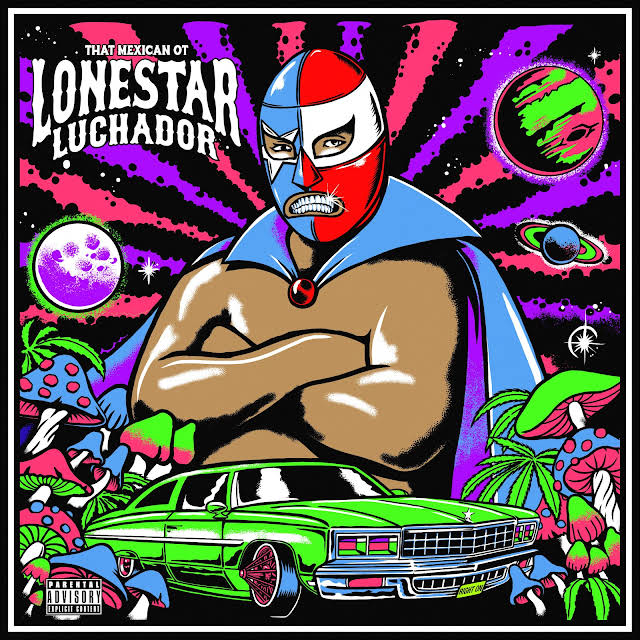 Houston rapper That Mexican OT combines regional Mexican music with trap percussion alongside raps that jump between Spanish and English. His breakout track "Johnny Dang" is included on Lonestar Luchador alongside the recent release "Barrio."
Stream: Spotify | Apple Music
ICYTWAT, Final Boss
A rapper and producer from Richmond, Virginia, ICYTWAT taps into classic Memphis horrorcore and early Playboi Carti in his own music, but that's far from the end of his story, and that's why he's worth listening to. Final Boss continues a prolific streak that has included three other projects released this year: 4 tha Troopz, Have Mercy On Us, and Siddhi World, a deluxe version of the 2022 album Siddhi.
Stream: Spotify | Apple Music
Beverly Glenn-Copeland, The Ones Ahead
The first album of new material from the new age icon comes after a reimagined version of his iconic 1986 album Keyboard Fantasties from artists like Bon Iver, Arca, Julia Holter, Blood Orange, and more. Singles released prior to today's release include the aching tender ballad "Harbour (Song For Elizabeth)" and the call-to-action "Stand Anthem."
Stream: Spotify | Apple Music
Jessy Lanza, Love Hallucination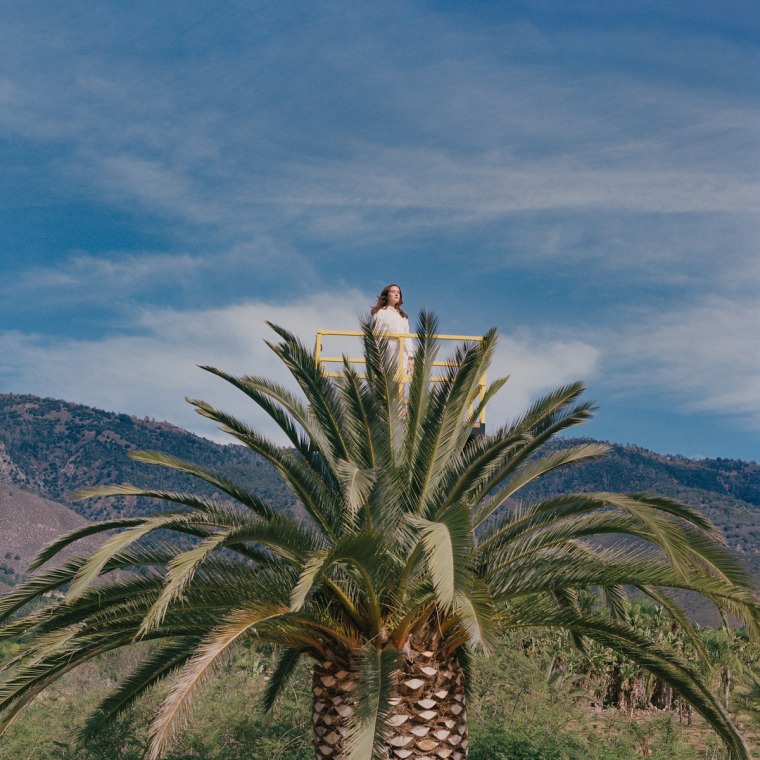 In the nine years since releasing her debut album Pull My Hair Back, Jessy Lanza has maintained her spot as a reliable source of hooky and challenging electronic pop music. Whether inspired by the sounds of disco ("Limbo"), 2-step ("Midnight Ontario") or house music ("Don't Leave Me Now"), Lanza can still create dancefloors that sound like hers alone. Lanza produced the record herself alongside a cast of contributors including Jacques Greene, David Kennedy, Paul White, Jeremy Greenspan, and Marco 'Tensnake' Niermeski.
Stream: Spotify | Apple Music
George Clanton, Ooh Rap I Ya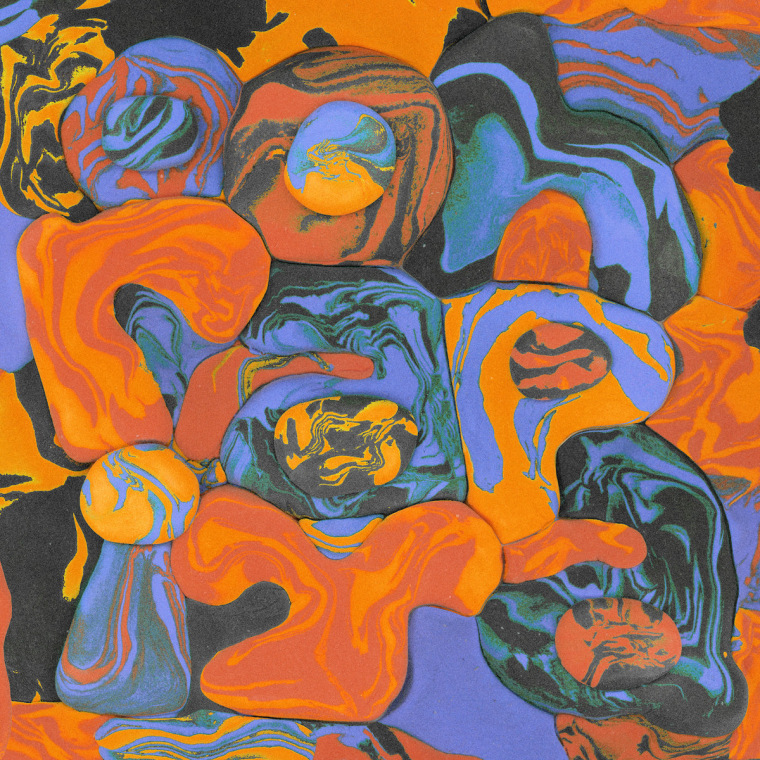 A key figure in the foundation of vaporwave, and the co-founder of 100% Electronica, George Clanton continues to occupy a unique and deeply satisfying space in pop: part chillwave and part '90s throwbacks without ever leaning too heavily on the most base form of nostalgia. Ooh I Rap Yeah is Clanton's first solo album since 2018's Slide.
Stream: Spotify | Apple Music
Bethany Cosentino, Natural Disaster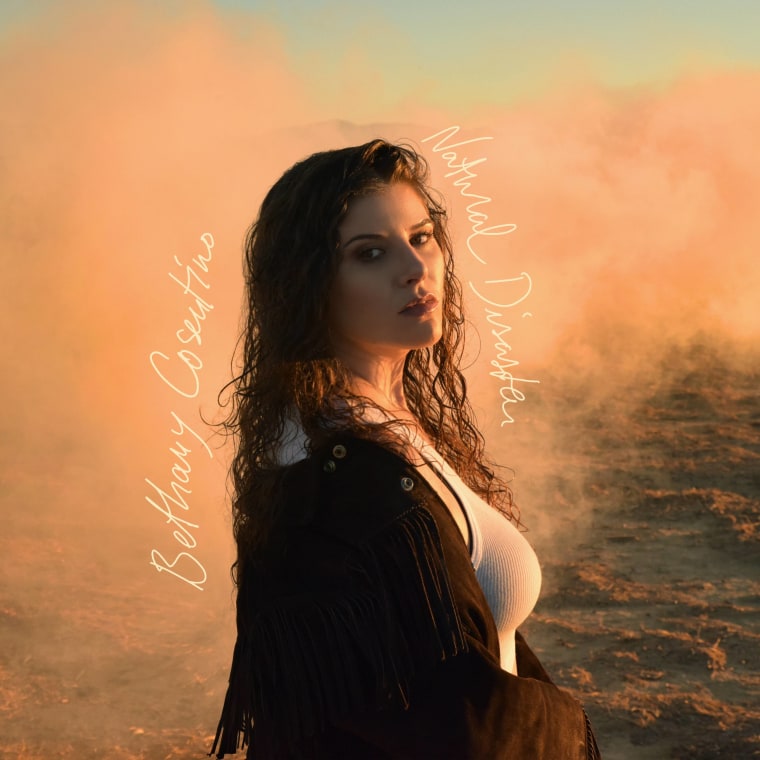 Cosentino put her indie rock project Best Coast on hiatus earlier this year to give a solo career a shot. The songs on Natural Disaster are quite a distance away from her previous group, at times recalling Sheryl Crow and mid-career Liz Phair. While a significant heel turn, it's a persuasive one thanks to Cosentino's assurance in her new direction.
Stream: Spotify | Apple Music
Georgia, Euphoric
For the first time in her career, London-based pop singer-songwriter Georgia is working with other producers, including Rostam. "I wanted an adventure," she writes. "Being a self-produced musician, it's easy to get stuck on one thing or in one place, but music can take you to so many places and I just wanted to make a record that embodied the sound of me actually living!"
Stream: Spotify | Apple Music