Aphex Twin announces EP, shares first new song in five years
Blackbox Life Recorder 21f / in a room7 F760, due out July 28, will be the elusive electronic artist's first project since 2018's Collapse.
Richard D. James is back. The elusive, Irish-English electronic artist also known as Aphex Twin has shared — and then unshared, and then reshared — details of a a new EP that will be his first in five years, since 2018's Collapse. Titled Blackbox Life Recorder 21f / in a room7 F760, the project is scheduled for a July 28 release via Warp. Similarly, the project's alleged lead single, "Blackbox Life Recorder 21f," was posted to and then quickly removed from Soundcloud before proliferating on the major DSPs at 10 a.m. this morning (June 21). View the tape's tracklist and cover art below.
Blackbox Life Recorder 21f / in a room7 F760 EP art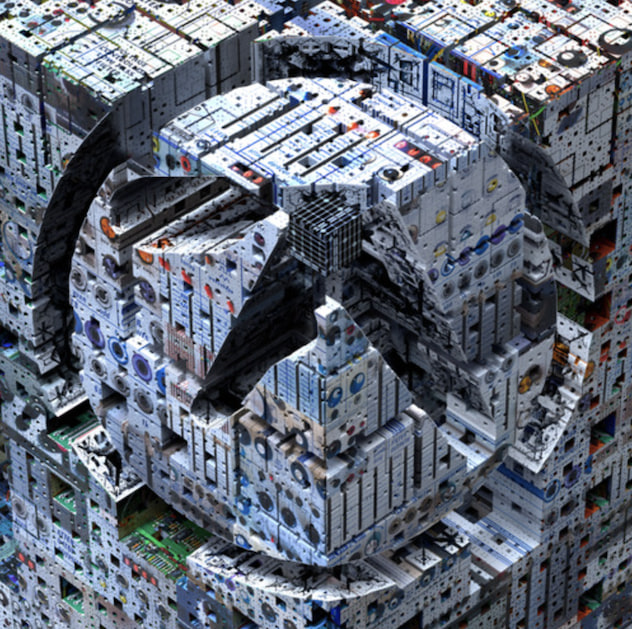 Blackbox Life Recorder 21f / in a room7 F760 tracklist
1. Blackbox Life Recorder 21f
2. zin2 test5
3. in a room7 F760
4. Blackbox Life Recorder 22 [Parallax Mix]

James performed for the first time since 2019 last week at Barcelona's Sonar festival and sold posters at the festival's merch stand containing QR codes that led to an augmented reality app called YXBoZXh0d2lu. Scanning the codes into the app activates short snippets of music and animation. More of QR codes these posters were reportedly spotted in Los Angeles on Tuesday (June 20), per Pitchfork.
Aphex will return to his European tour next month with five more performances this summer, including one at London's Field Day Festival in August. View his upcoming dates below.
Aphex Twin summer 2023 tour dates
July 14 - Verona, IT - Castello Scaligero
July 16 - Dour, BE - Dour Festival
August 19 - London, UK - Field Day
September 1 - Lisbon, PT - Kalorama Festival,
September 3 - Bristol, UK - Forwards Festival
Update [June 21, 10:20 a.m.]: This post has been edited to reflect that the song and album details in question were reshared after the article's initial publication.