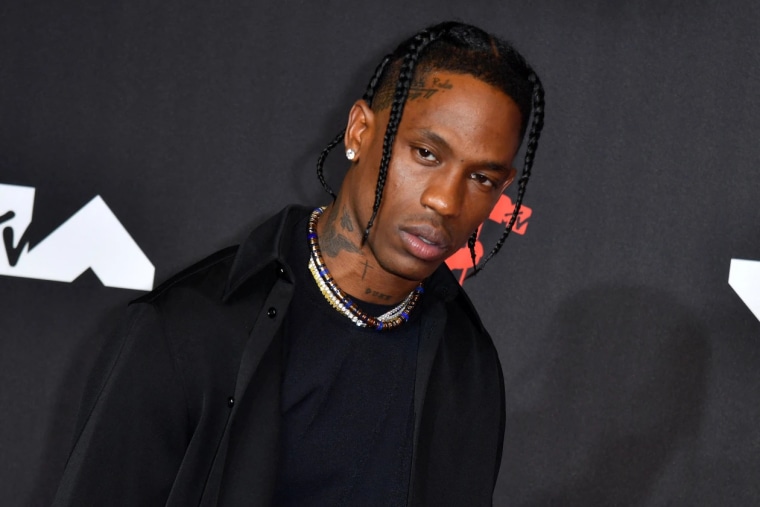 Travis Scott has confirmed details of his new album and an accompanying movie.
Circus Maximus is the title of the film, which Scott confirmed he made alongside "some of my favorite directors." A poster for the movie lists Gaspar Noé, Nicolas Winding Refn, Harmony Korine, Valdimar Jóhannsson, and Kahlil Joseph among collaborators on the project.
It will be available to view on July 27. Participating theaters across North America are listed here.
"We found Utopia around the world and can't wait to experience this with u. See u in Utopia," Scott said on Instagram. A short trailer for the movie depicts scenes shot in multiple locations with what appears to be performance footage.
Circus Maximus will then be followed by Utopia, Scott's long-awaited new studio album, on July 28. The rapper tweeted the release date and album artwork on Tuesday afternoon.
Rumors of a Travis Scott movie have ciruclated since he signed a production deal with A24, the company behind titles such as Midsommar and Everything Everywhere All at Once, in 2021.
A description of Circus Maximus on the AMC website reads: "Prepare to enter Circus Maximus as Travis Scott takes his audience on a mind-bending visual odyssey across the globe, woven together by the speaker rattling sounds of his highly anticipated upcoming album Utopia. The film is a surreal and psychedelic journey, uniting a collective of visionary filmmakers from around the world in a kaleidoscopic exploration of human experience and the power of soundscapes."
Scott has been teasing the arrival of his new album Utopia for many months now. Last week he shared a new song, "K-POP," which features The Weeknd and Bad Bunny.
The rapper and Cactus Jack label head is due to perform in front of the Pyramids of Giza in Egypt for a live stream event on Friday, July 28. There has been subsequent confusion over the event, however, with Egypt's Musicians' Syndicate stating that they would revoke any license needed to perform due, in part, to Scott's unspecified "rituals." Promoters Live Nation, however, have denied this and state that it will go ahead as planned.