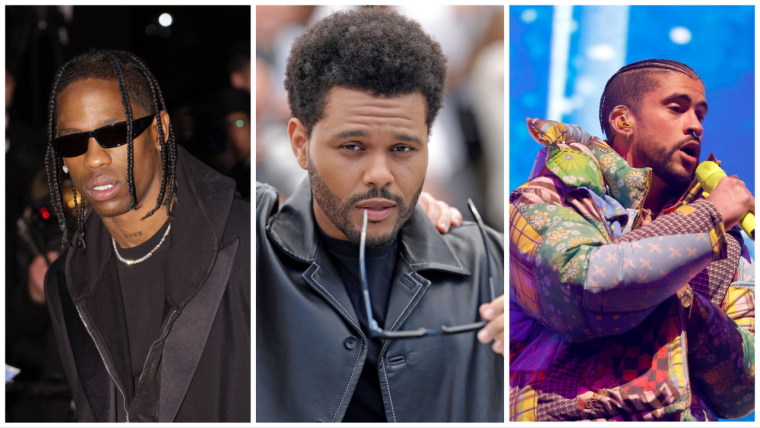 Travis Scott has shared his latest song, titled "K-POP." The track features guest appearances from The Weeknd and Bad Bunny. It arrives as Scott is in the middle of promoting his upcoming album Utopia. The follow-up to 2018's Astroworld is available to pre-order, though a release date is still to be confirmed.
Last week, Scott announced a livestream performance scheduled to take place on July 28 in front of the Pyramids of Giza in Egypt. There has been subsequent confusion over the event, however, with Egypt's Musicians' Syndicate stating that they would revoke any license needed to perform due, in part, to Scott's unspecified "rituals." Promoters Live Nation, however, have denied this and state that it will go ahead as planned.
In June a Texas grand jury cleared Scott and the Astroworld organizers of criminal wrongdoing following a crowd crush that killed 10 people at the 2021 festival.