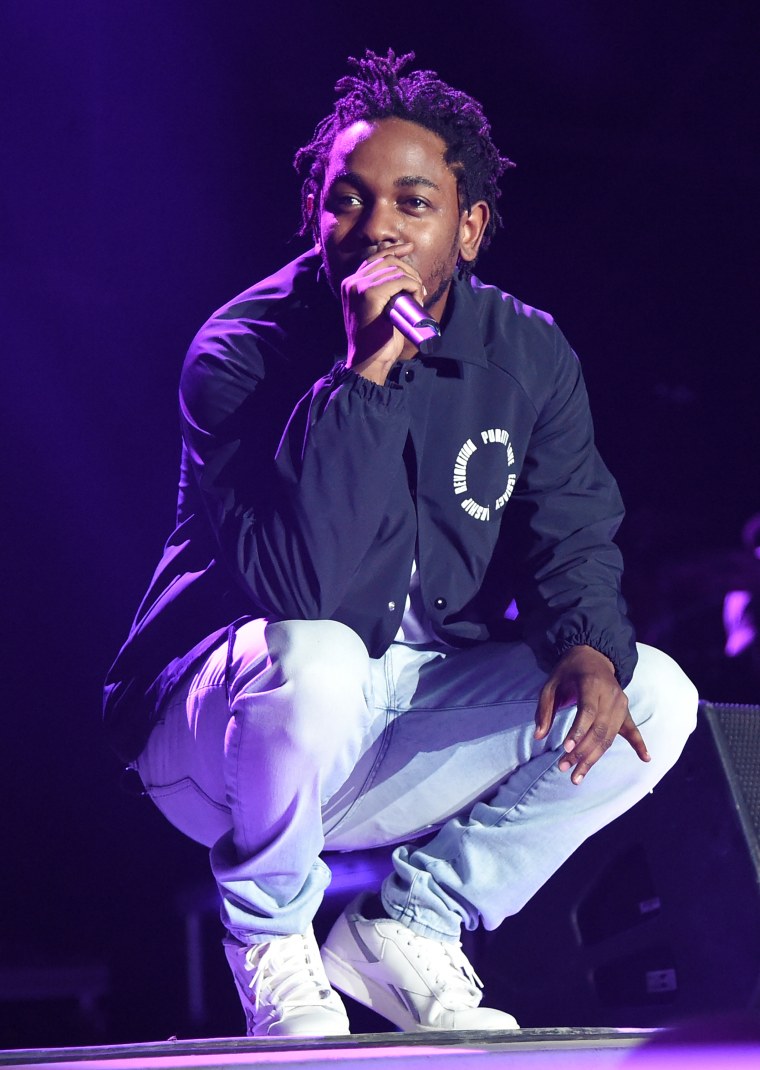 On September 8, Stephen Colbert embarks on a new phase of his career when he takes over David Letterman's late night TV spot. He's not leaving the past behind entirely, though: Colbert recruited Kendrick Lamar, one of the final guests from his previous show, to perform on the inaugural episode of his next venture.
When Lamar visited The Colbert Report, he brought an all-star band—Bilal, Thundercat, Anna Wise, and Terrace Martin—and casually debuted a new song that no one had heard before. It turns out that Kendrick wrote that tune just to play on the show; it still hasn't come out anywhere. Revisit it below.
Colbert announced on Twitter this morning that Lamar will be joined by another famous guest: Republican Presidential candidate Jeb Bush.