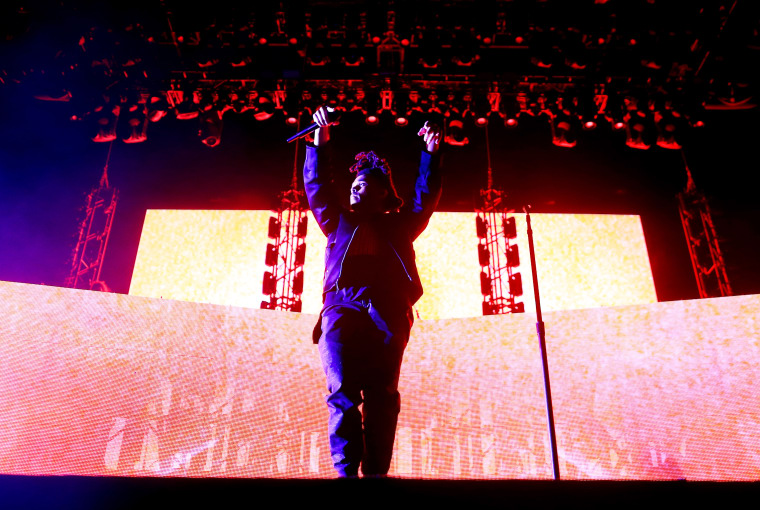 Quartz analyzed data from Beats 1 Radio in July to determine what songs and artists receive the most play. (Billboard did a similar thing after the first week.) This is all made possible by Callum Jones, the programmer who earned notice in the music-writing community by setting up @Beats1Plays, which Tweets the name of every track played on Beats 1.
In July, the No. 1 song on Apple's station was the Weeknd's "Can't Feel My Face," which also recently hit the No. 1 spot on the Billboard Hot 100. Second was Halsey's "New Americana," and that was followed closely by Selena Gomez "Good For You," which features A$AP Rocky. Kendrick Lamar, Skepta, Boogie, and Majid Jordan also appeared in the top 20.
Interestingly, several of the most-played artists during Beats 1's first month didn't have individual tracks on the most-played songs list. Drake, Disclosure, Jamie xx, Years & Years, Tame Impala, and Major Lazer get a lot of time on the airwaves, even though one song doesn't define their catalog.
Check out the top ten songs from July according to Beats 1 below, and read more on the station's first month here.
The Weeknd - "Can't Feel My Face," 107
Halsey - "New Americana," 77
Selena Gomez - "Good For You" (feat. A$AP Rocky), 75
Julio Bashmore - "Holding On" (feat. Sam Dew), 68
Beck - "Dreams," 65
The Weeknd - "The Hills," 65
Vince Staples - "Norf Norf," 63
Calvin Harris & Disciples - "How Deep Is Your Love," 59
Omi - "Cheerleader" (Felix Jaehn Remix Radio Edit), 58
Fetty Wap - "679" (feat. Remy Boyz), 57