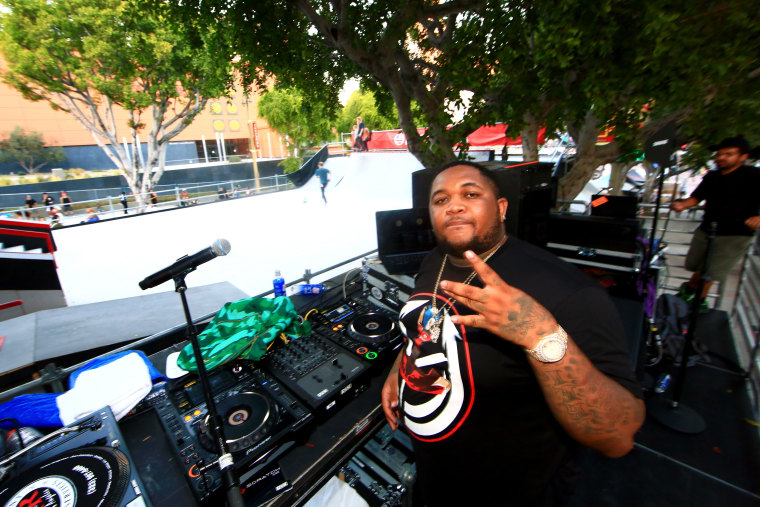 Twitter has been the site of a lot of public disputes lately. DJ Mustard may have started another one last night: in a series of since-deleted Tweets, he dismissed both Iggy Azalea's "Fancy" and Jidenna's "Classic Man" as poor imitations of his own work. According to screenshots on Complex, Mustard wrote, "the producers of fancy sued the niggas that did classic man… nigga suing for shit they ain't start." "Fancy was a rip off," he continued. "Classic mans a rip off…. Str8 up! The moral of the story is I haven't sued nobody YET… that's like a nigga stealing a bike and selling it back."
Of course, Mustard has himself been accused of ripping things off: In a Spin story published last year, the rapper Iamsu! pointed out the similarities between Mustard's beats and the classic Bay Area hip-hop sound. On Twitter, Mustard—who is from L.A.—elided regional differences between cities by presenting himself as an ambassador for the entire coast. "This is a west coast sound people from la all the way to the bay … I'm just one of the ones keeping it alive."
At the moment, only one Tweet appears on DJ Mustard's account: "Never was hacked." Catch up on this week's other Twitter fights.