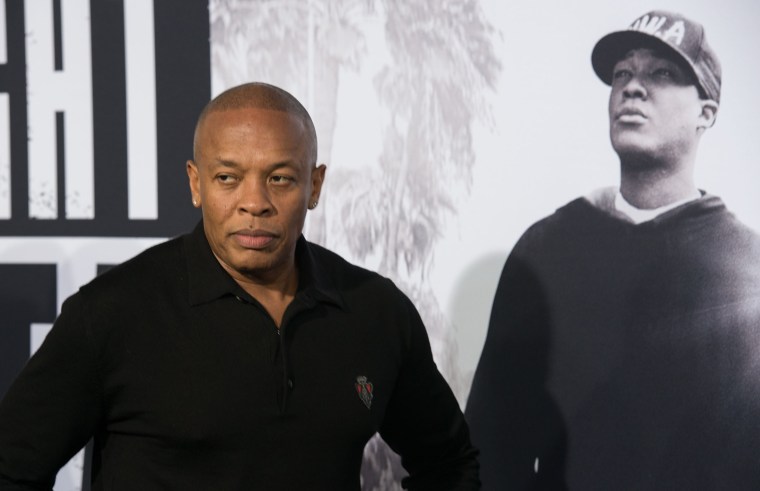 Earlier this week, journalist Dee Barnes published an essay in which she called herself a "casualty of Straight Outta Compton's revisionist history:" though Dr. Dre attacked her at a party in 1991, the movie does not acknowledge the event.
The L.A. Times obtained an earlier version of the N.W.A. biopic's screenplay, and the draft reportedly included a scene where Dre confronts Barnes. The producer/rapper is described as "eyes glazed, drunk, with an edge of nastiness, contempt." In this initial draft, Dre declares, "You just wanna laugh at N.W.A, make us all look like fools." Then the script has Barnes throw her drink at Dre, who responds by "flinging her around like a rag-doll, while she screams, cries, begs for him to stop."
In this month's issue of Rolling Stone, Dre commented on the allegations, saying:
"I made some fucking horrible mistakes in my life. I was young, fucking stupid. I would say all the allegations aren't true – some of them are. Those are some of the things that I would like to take back. It was really fucked up. But I paid for those mistakes, and there's no way in hell that I will ever make another mistake like that again."
(A representative for Dr. Dre did not immediately return a request for comment.)
Read Barnes' essay here.