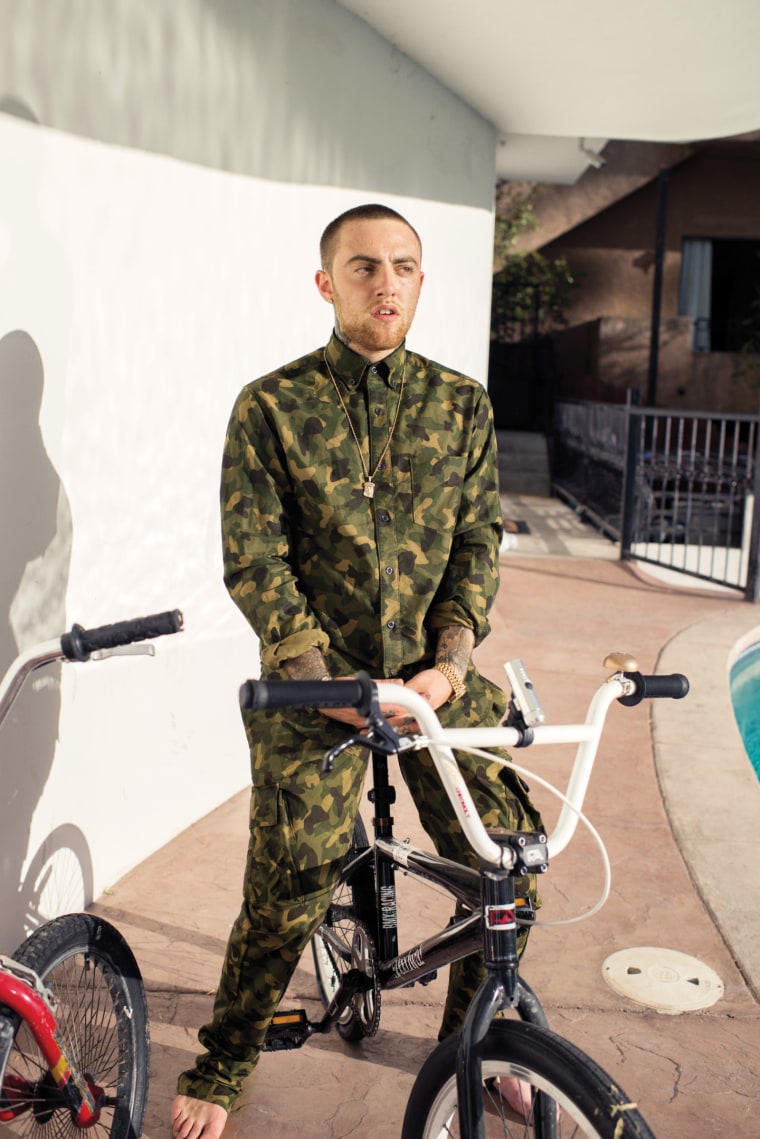 Mac Miller's struggles with addiction are well-known, but in a recent interview on the podcast A Waste of Time with ItsTheReal, he revealed that Rick Rubin played a key role in getting him sober. After a European tour got too crazy, the legendary producer apparently encouraged Mac to "get his life together." Rubin helped him stay sober "a few weeks to a month," while the rapper stayed at a house down the street from him.
Mac's unreleased collaborations were also discussed at length. There's Pink Slime, an EP that Miller recorded with Pharrell before the release of his second album Watching Movies With The Sound Off:
One of the tracks we did, actually, ended up on Travi$ Scott's album. I'm not gonna say which one. I don't know if I'm supposed to say that. It was dope!...I think, at that point, I had to make this decision—which I was proud of myself for making, that Pharrell is this artist, years in the game who's up here. And I needed to cement my own identity and what I did first. I wanted to put out Watching Movies.
I had to do the beat in front of [Nas] - like it was fucking terrifying...I think it's coming out on the Mass Appeal album, whenever that comes out. And his verse is crazy! I think when I get on songs with people, they rap really well because I don't think they want any chance that I have a better verse. It's tight. It's flattering.
It was like around the same time I was gonna do the Pharrell EP...[Cam'ron] wanted to do it like Step Brothers-themed. Looking back, I wish I [put it out]. But I've made, like, nine albums before putting this one [GO:OD AM] out.