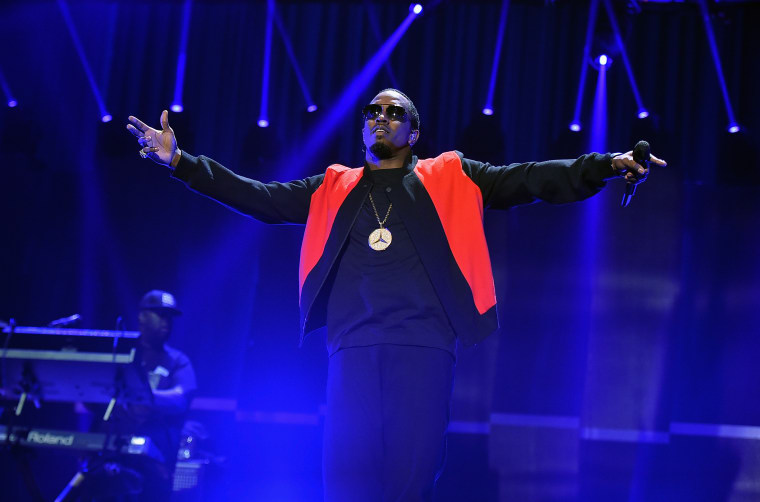 Diddy landed the top spot in Forbes' most recent Hip-Hop Cash Kings list with $60 million in earnings. Jay Z came in second ($56 million), and Drake grabbed the third spot ($39.5 million)—an improvement on his fourth-place ranking last year, and his highest finish to date. Dr. Dre and Pharrell rounded out the top five. Kanye West appeared at No. 7, while Nicki Minaj showed up at No. 9.
In terms of methodology, Forbes based its list on "pretax income from touring, record sales, streaming, publishing, merchandise sales, endorsements and other business ventures. Management, agent and attorney fees are not deducted. Earnings are calculated from June 2014 to June 2015 and based on data from Nielsen SoundScan, Pollstar, the RIAA and from interviews with managers, lawyers, executives and a handful of the artists themselves."
See the full rankings below.
1. Diddy - $60 million
2. Jay Z - $56 million
3. Drake - $39.5 million
4. Dr. Dre - $33 million
5. Pharrell - $32 million
6. Eminem - $31 million
7. Kanye West - $22 million
8. Wiz Khalifa - $21.5 million
9. Nicki Minaj - 21 million
10. Birdman - $18 million
11. Pitbull - $17 million
12. Lil Wayne - $15 million
13. Kendrick Lamar - $12 million
14. J. Cole - $11 million
15. Snoop Dogg - $10 million
16. Rick Ross - $9 million
17. Tech N9ne - $8.5 million
18. Ludacris - $8 million
19. T.I. - $6 million
20. Macklemore & Ryan Lewis - $5.5 million