Last night the homies came out in droves, braving the chilly autumnal weather for the fifth and final #uncapped show from The FADER and vitaminwater® this year. The line outside the 14th Street pop-up venue went around the block, literally, as people waited eagerly to see Chance The Rapper, Willow Smith, and Towkio. Chicago rapper-producer Towkio kicked off the night by getting the crowd riled up with his beats, including bouncy, uplifting tracks like "Clean Up" and "Heaven Only Knows," both of which feature headliner Chance The Rapper. The Breakfast Club's DJ Envy was up next, and his on-fire selections meant the crowd never stopped working it on the packed dancefloor. Chedda Da Connect's "Flicka Da Wrist," Post Malone's "White Iverson," and "Watch Me" by Silento were some of the tracks Envy deftly spun, getting booties shaking throughout the whole venue.
The fabulous Miss Info of Hot 97 introduced young teen prodigy Willow Smith, who was completely at ease on stage, addressing the audience with multiple "love you"s. It was tight. She crooned good vibes tracks like "Why Don't You Cry," and "Random Song," and told us we were all on some chill, "low key vibrations." We totally were—especially when Willow sang "Waves Of Nature," and "Female Energy," her sassy and confident, wise-for-her-age songs. You really can't help but smile in admiration for this 14-year-old when she sings How you feel is not my problem, and What I do is not your problem.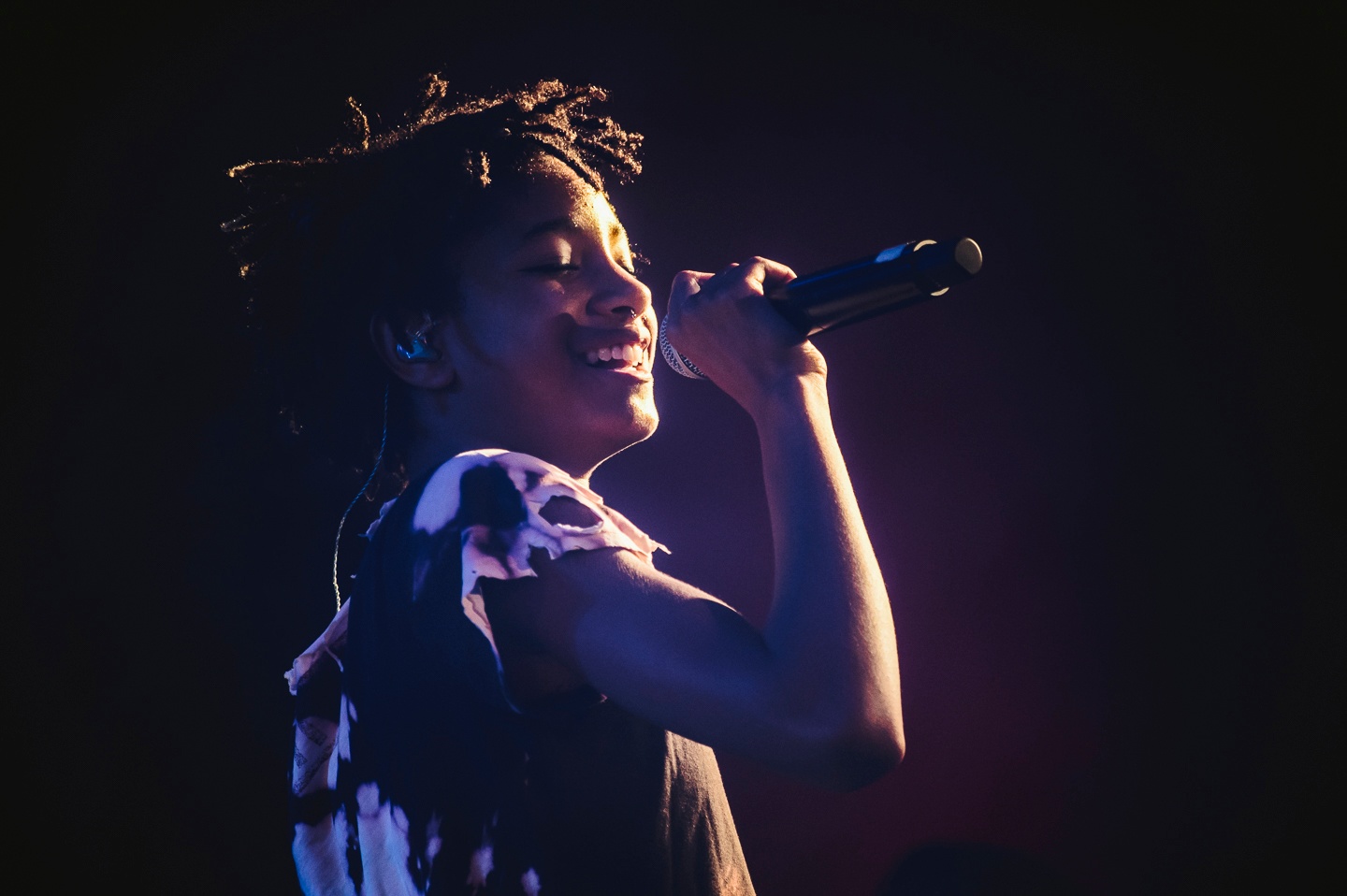 DJ Envy picked it back up, seamlessly mashing up throwback classics like Kanye's "Good Life," with contemporary jams like Omarion's "Post To Be," until Miss Info popped back on stage to announce the final headliner, Chance The Rapper & The Social Experiment. It was next-level: Chance and his boys were hyped, jumping and sliding across the stage throughout the set, and breaking out a trumpet for the jazzier tracks. Chance killed hits like "Baby Blue," his collab with Action Bronson, and "Planes," his Jeremih remix. The crew made the show a totally inclusive experience, as they got the crowd jumping for "Wanna Be Cool," and shouting along with "Juice," and had us all yell "this my show!" as a call and response with Chance. "But this your show," Chance boomed before rounding off his vivacious set with "Cocoa Butter Kisses" and "Chain Smoker." The positive vibes were palpable at this show, and we all headed back into the night with our hearts a little fuller.