1. Odd Future didn't exactly reunite.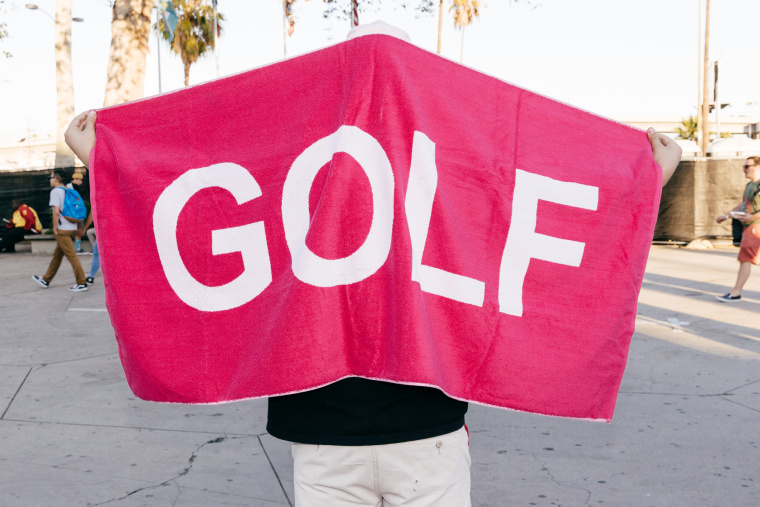 The initial poster for this year's Camp Flog Gnaw listed OFWGKTA as one of the performers, which of course made everybody wonder if the carnival would include a performance from the full Odd Future posse. Turns out that OFWGKTA actually meant OF members Mike G, Domo Genesis, Left Brain and Hodgy Beats, who took turns playing their songs in a solid, 70-minute set.

2. Hodgy Beats opened up.
Tyler suggested earlier this year that Odd Future was "no more," and it seemed from Camp Flog Gnaw that there might be deeper divisions in the OF camp than previously thought. When told by a festival employee that his time on stage was up, Hodgy took to the mic and threatened to get the employee fired. The next day, he sent off tweets and Instagram comments bemoaning the music business and evidently calling Tyler a "fraud."

3. Tyler, the Creator brought out Schoolboy Q as a surprise guest.
It's understandable if people showed up to Tyler's set hoping that it might involve a surprise appearance from Earl Sweatshirt or Frank Ocean, but alas, nothing of the sort transpired. Schoolboy Q, was Tyler's surprise and joined Tyler in a delirious take on "The Brown Stains of Darkeese Latifah Part 6-12 (Remix)" off of Tyler's album Cherry Bomb. Footage of crashing racecars and dancing Teletubbies played behind them during their duet. Later, Pharrell jumped onstage to boogie down during "Tamale."
4. Tyler said Camp Flog Gnaw almost didn't happen this year.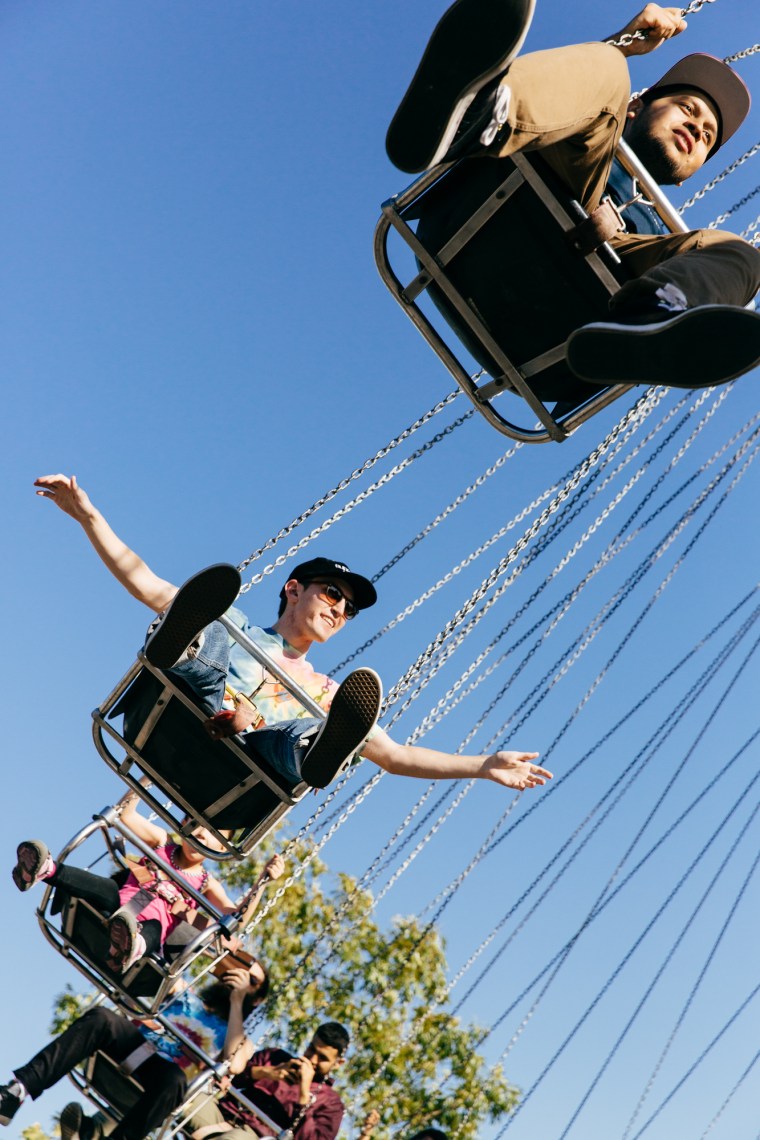 Damn. At the end of his set Tyler announced that the collective almost didn't go through with Camp Flog Gnaw. "The fact that we said 'fuck it' and took our chance, and almost 30,000 people came, means a lot," he told the audience.

5. Syd The Kid showed incredible poise.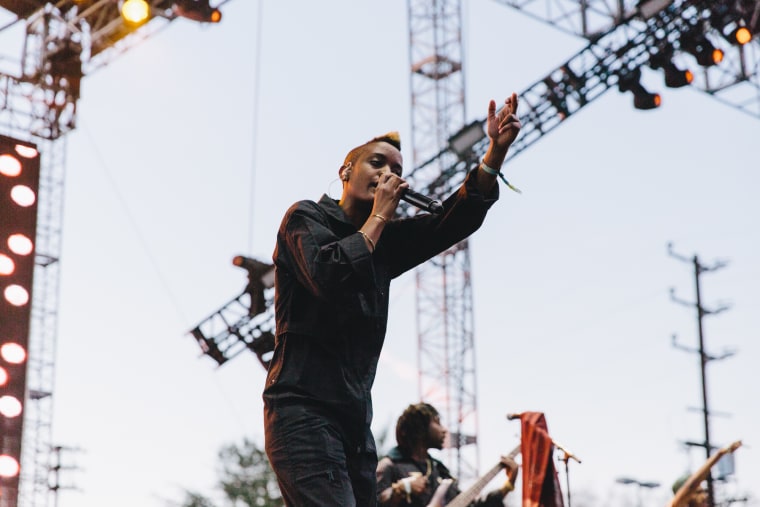 One mustn't forget Odd Future's ever evolving Syd, who led soul outfit The Internet in a beautiful performance just as the sun was going down. They captured the perfect balance of heavy, funky and loose, and the highlight came when Syd had the audience chant along to the refrain you fucked up! from "Just Sayin/I Tried," a cut off the Internet's 2015 album Ego Death.
6. A$AP Rocky got everybody dancing to "Smells Like Teen Spirit"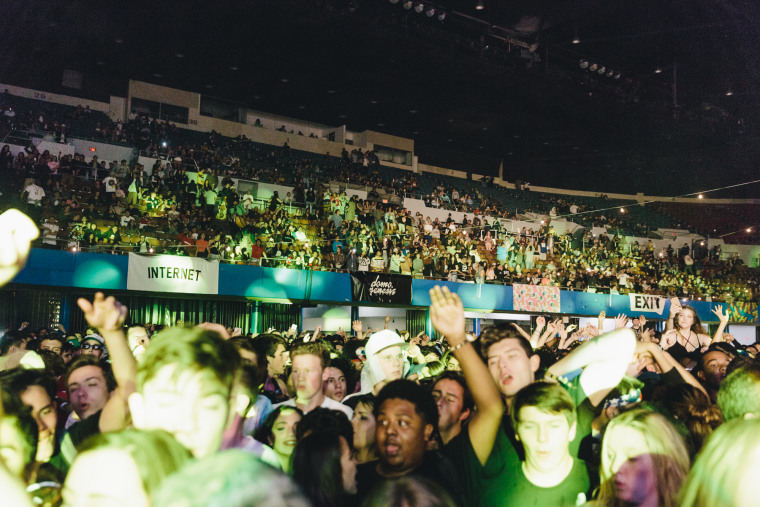 The New York rapper pretty much stole the show with his headlining set. His stage was set up with a projection of a big, trippy-looking television, and he delivered a mesmerizing rendition of "L$D." He also brought on French Montana and Puff Daddy for guest appearances. In the middle of it all, he hyped up the audience with a DJ cut of Nirvana's biggest hit—a surprising and delightful change of pace.
"Young, Wild & Free" is all about getting drunk and high, and it's kind of hard to take a song like that seriously. But it took on a whole new meaning when Snoop performed it with tha Dogg Pound only one day after horrifying terror attacks in Paris. People sang along, the stars twinkled in the sky, and amid so much sadness and terror in the world, Snoop's wistful entreaty was downright moving.
8. There was a lot of food to be had—a lot of lobster, too.
9. Danny Brown offered the perfect soundtrack to an indoor skatepark.
In the afternoon, professional and amateur skaters competed in a skate contest held inside the Sports Arena, battling each other in three-minute jams that led to lots of tricks and spills as well. By the time Danny Brown went on, a handful of skaters were still rolling around, and Brown added the necessary energy by blasting through bangers like "25 Bucks" and "Attak."
The Street Kitchen food truck redefined the meaning of carnival food with its $17 lobster quesadilla. The woman working behind the counter said she'd sold at least 10 of them that night and emphasized that the quesadilla contained a "whole lotta lobster." The truck also sold lobster bacon mac 'n' cheese, thus fulfilling concertgoers' lobster needs.

10. Parents chaperoned their kids.
There were lots of cool kids at Camp Flog Gnaw. "I'm just waiting for my son," one mom said as she sat on a curb while the festivities swirled around her. Apparently she was not a fan of Odd Future. "I don't know what that is."

11. YG kept it legal.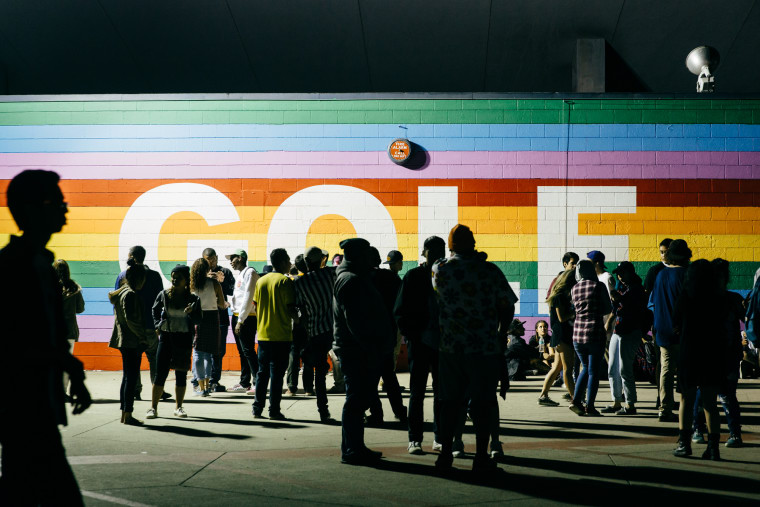 YG's set was easily the most adults-only moment of the night. The crowd flipped out during hits like "Toot It And Boot It" and "Who Do You Love?" He also devoted some time to chanting "Show them titties!" over and over in a bid to get concertgoers to do exactly that. However, first he asked the audience for everyone 18 and up to raise their hands—just to be safe.

12. There was not one, but two ferris wheels.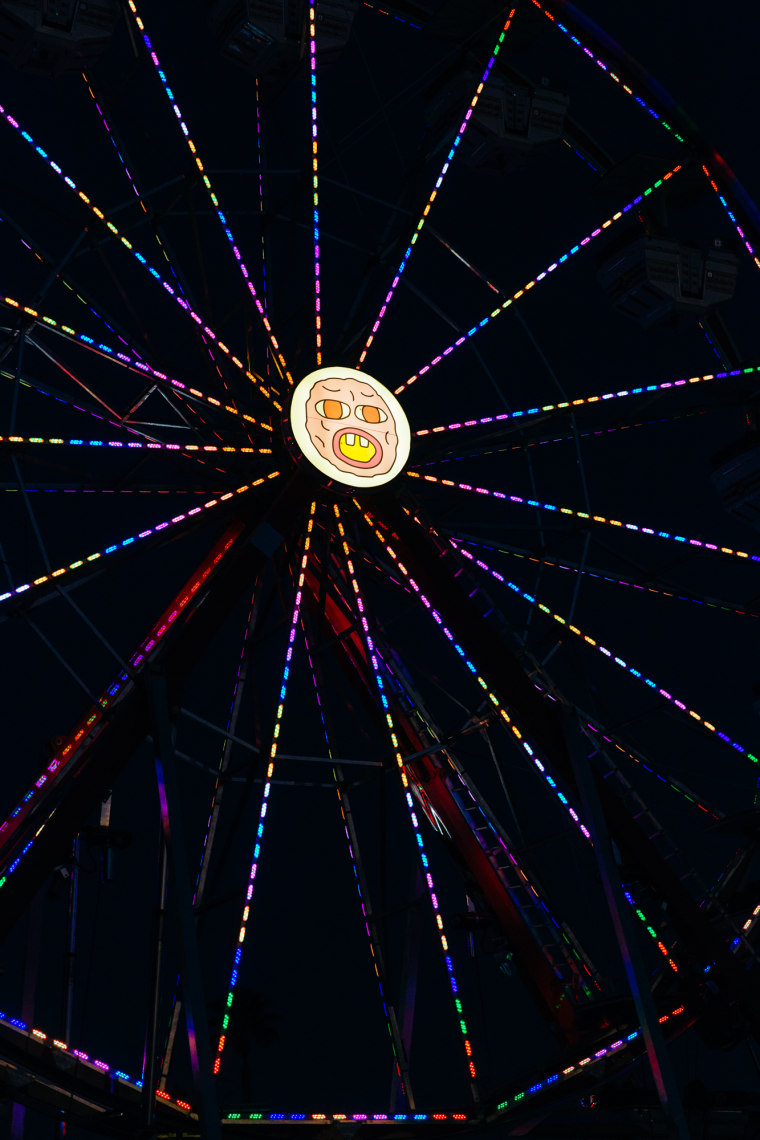 How many ferris wheels does Coachella have again? Oh, just one? Well, Camp Flog Gnaw has two.
13. Tons of Odd Future fans wore cool socks.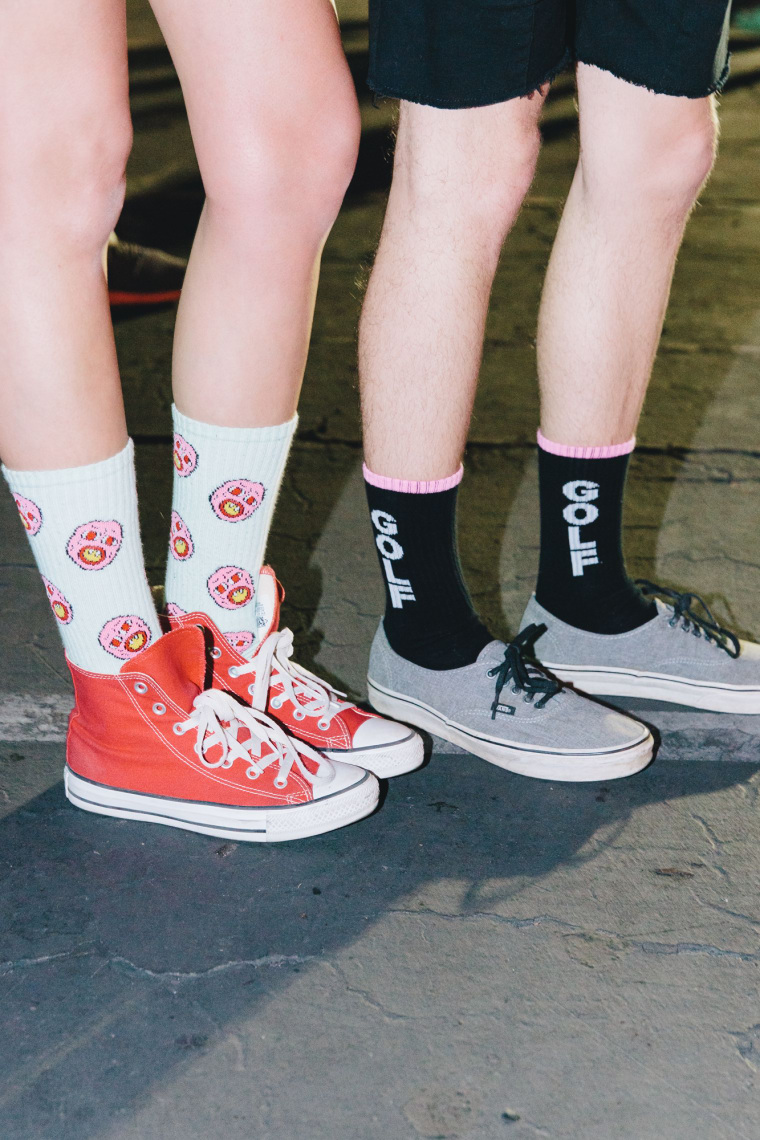 One concertgoer put it succinctly: "You don't have the socks, you don't have the chops."