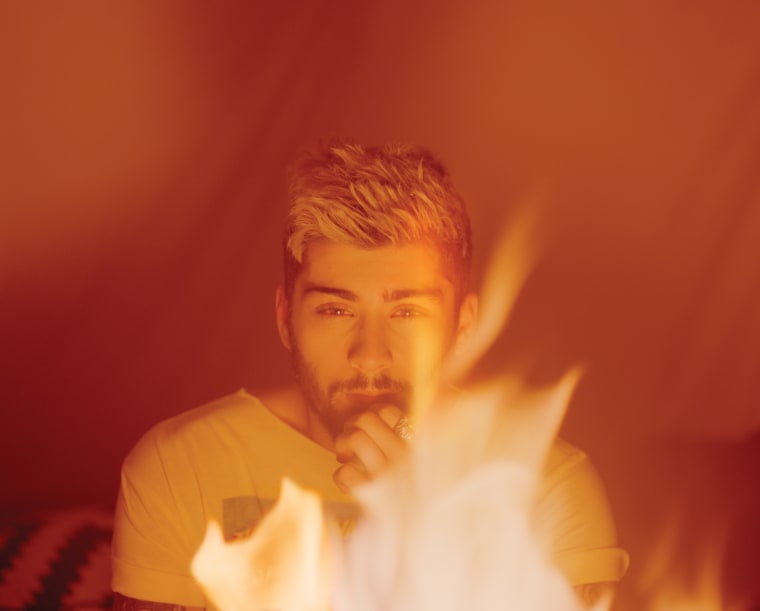 There are 28 skits and songs on YG's 2013 tape, Just Re'd Up 2, and if you don't often feel like "I want to fuck you" or "I can't stand you," then you might not make it through all of them in one sitting. Not to say the tape's a chore. For me, it's a delight and a mirror, an hour plus of entertainment that also reaffirms one of my longest held beliefs: that people can violate you or please you, respect you absolutely or not at all, but very little ever lies in between. You've got bitch ways or you don't; you're a real one or you're not.
I'm proud to have strong ideas, but I also realize it's foolish to act like everything boils down so easily. I think YG knows this too. He might describe his gangbanging past or his music-industry present in vivid black and white, but, as a master storyteller, he's also clearly looking at his life from multiple vantage points, recognizing that any moment can turn on its head with just a little chaotic nudge.
Zayn Malik didn't say much in the first six months after quitting One Direction, so it wasn't really clear why he'd done it. Maybe he left the group because he'd already made more money than most could imagine, so he saw no reason to remain under such intense public scrutiny. Maybe he had a powerful solo album bottled up inside him, and wanted to make a more personal connection with his listeners. Maybe he knew One Direction's days were numbered, and understood that the smartest business move was to leave before anyone else did.
Whichever way you cut it, though, being in One Direction wasn't all bad, and being a solo act won't be all good. Both routes have their own risks, just like there can be small repercussions when YG decides to record with a new producer, or more serious ones when he walks out of his house wearing gang colors.
The FADER's annual NOW Issue usually takes a look forward at the year to come, but for 2016 we've made less a comprehensive guide to what will happen in the future than a zoomed-in study on how the future is made: one decision at a time, each consequence piling up in unknowable ways. Ruth Tecle wrote about Canada's decision to welcome her family after they became refugees in the '90s, and Jerrod Carmichael examined network television's decision to invest in his sitcom. We talked to Dua Lipa about why she moved away from Kosovo to pursue music, bo en about why he stopped singing in Japanese, and Zane Lowe about why he left terrestrial radio for Apple. All of these moves required conviction, and none of them were wrong.