See Photos from Friday's FADER x Toyota Avalon Nights Party
Night 1 of #FADERxAvalon at Art Basel featured performances from Sevyn Streeter, DJDS, and Total Freedom.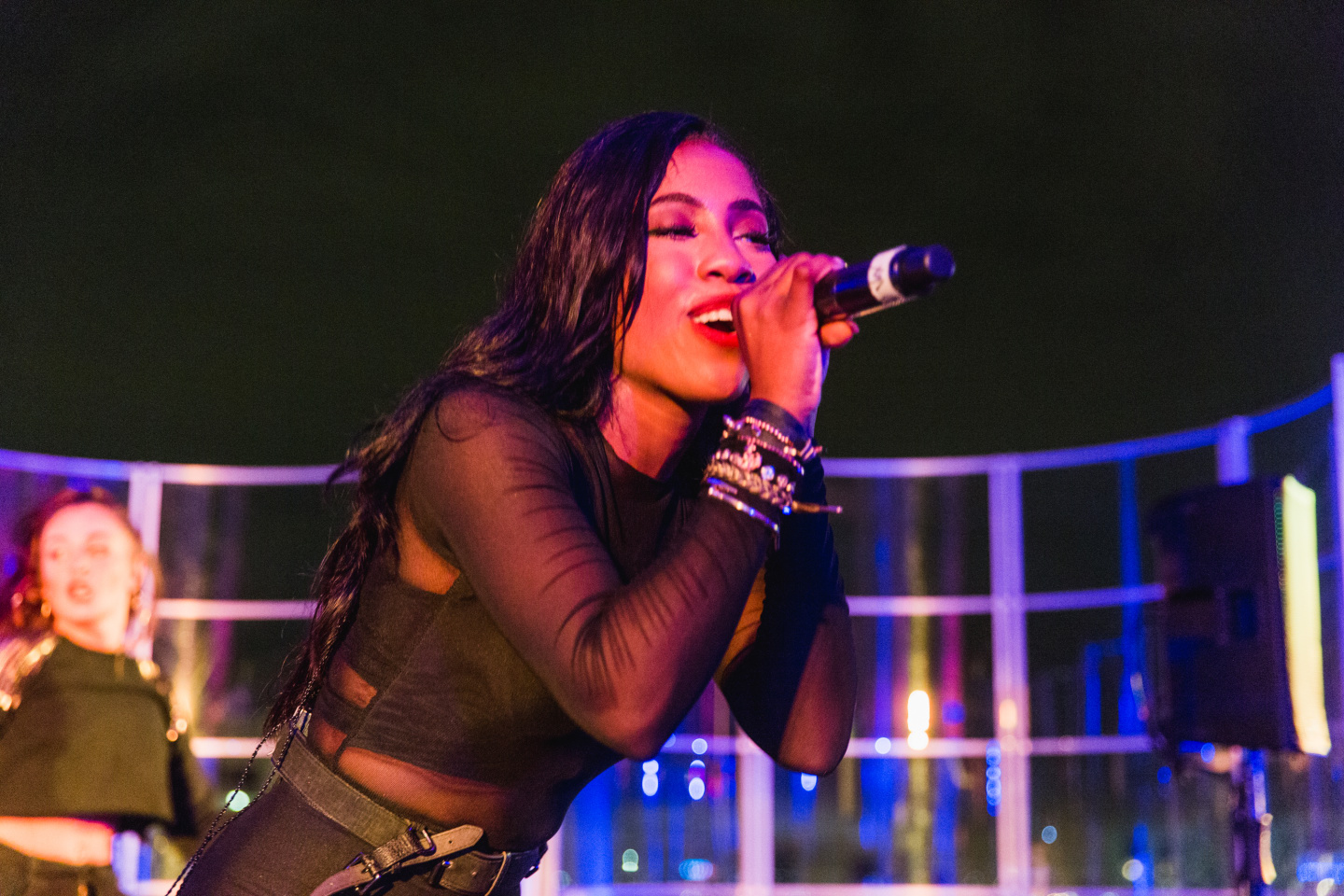 1111 Lincoln Road was the place to be for Art Basel last night, where FADER and Toyota threw the first Avalon Nights party at the iconic Herzog & de Meuron-designed event space. Total Freedom kicked off the night before DJDS (formerly DJ Dodger Stadium) took the stage. Basking under the neon lights with the crowd was a single Toyota Avalon, with incredible 3D projection-mapped visuals re-inventing the aesthetic of the car every couple minutes. Playing off their "Let's Go Places" theme, the projection shifted to show the Avalon driving through a safari, a garden, and even outer space. Meanwhile, guests – including Sean Faylon and Brenmar – enjoyed free FADER mags and sipped on some complimentary refreshments courtesy of Tito's Handmade Vodka and Blue Point Toasted Lager.
The crowd was utterly captivated from the moment headliner Sevyn Streeter began her set, where she performed hits like "nEXt" and "Don't Kill The Fun," covered current crowd favorites like Tory Lanez' "Say It" and – of course – dabbed her way through the ubiquitous "Jumpman." Streeter has a powerful, undeniable stage presence, and Art Basel felt that in full force last night. There's still time to RSVP for Night 2 of #FADERxAvalon, featuring Estelle and DJ sets from DJ Noodles and MikeQ.