As the internet continues to break down the elitism that has held outdated fashion world hierarchies in place, the world of style has become something of a free for all. While the old guard made major moves in 2015, it was the underclassmen and fashion outsiders who truly captured our imaginations this past year. From the Pratt graduate who ended up dressing Rihanna to RAF SIMONS / STERLING RUBY redefining the designer-artist collaboration, it was, if nothing else, a highly unpredictable year.
1. When Pratt grad Giovanna Flores dressed Rihanna for her SNL performance
Designer Adam Selman likely wasn't sitting in the audience of the Pratt senior thesis presentations with the explicit intention of discovering Rihanna's new fave, but he may have accomplished just that. The day after watching student Giovanna Flores' collection—a parade of exaggerated silhouettes inflected with the badass influence of TLC and Aaliyah—Selman gave Rihanna's veteran stylist Mel Ottenberg a call. When we visited Flores' Brooklyn studio earlier this summer, she remembered getting a DM from Ottenberg about her work and joking "maybe he's going to put it on Rihanna!" A few days later, the puffy denim two-piece was being worn by none other than the Bad Gyal herself, on stage at Saturday Night Live. As Flores puts it mildly, "it was super validating."

2. And Balenciaga tapped newbie Demna Gvasalia to be their creative director
2015 was already something of a magic year for Demna Gvasalia, the 34-year-old creative director of small but buzzy Parisian label Vetements. Within its first year, it had garnered scores of high profile coverage, along with cosigns from the likes of Kanye West (nbd) and Rihanna. Our Fall Fashion issue tried to unpack the appeal of the cultish brand, while the Vetements SS '16 show at Le President in Paris was one of the most lusted-after tickets in town. All this alone would have been more than enough to merit Gvasalia's inclusion on this list, but wait for it, because exactly one week later Balenciaga announced they'd found a new creative director to replace Alexander Wang. Huge.
3. When Björk and Grimes found a new fave in fresh-outta-college Molly Goddard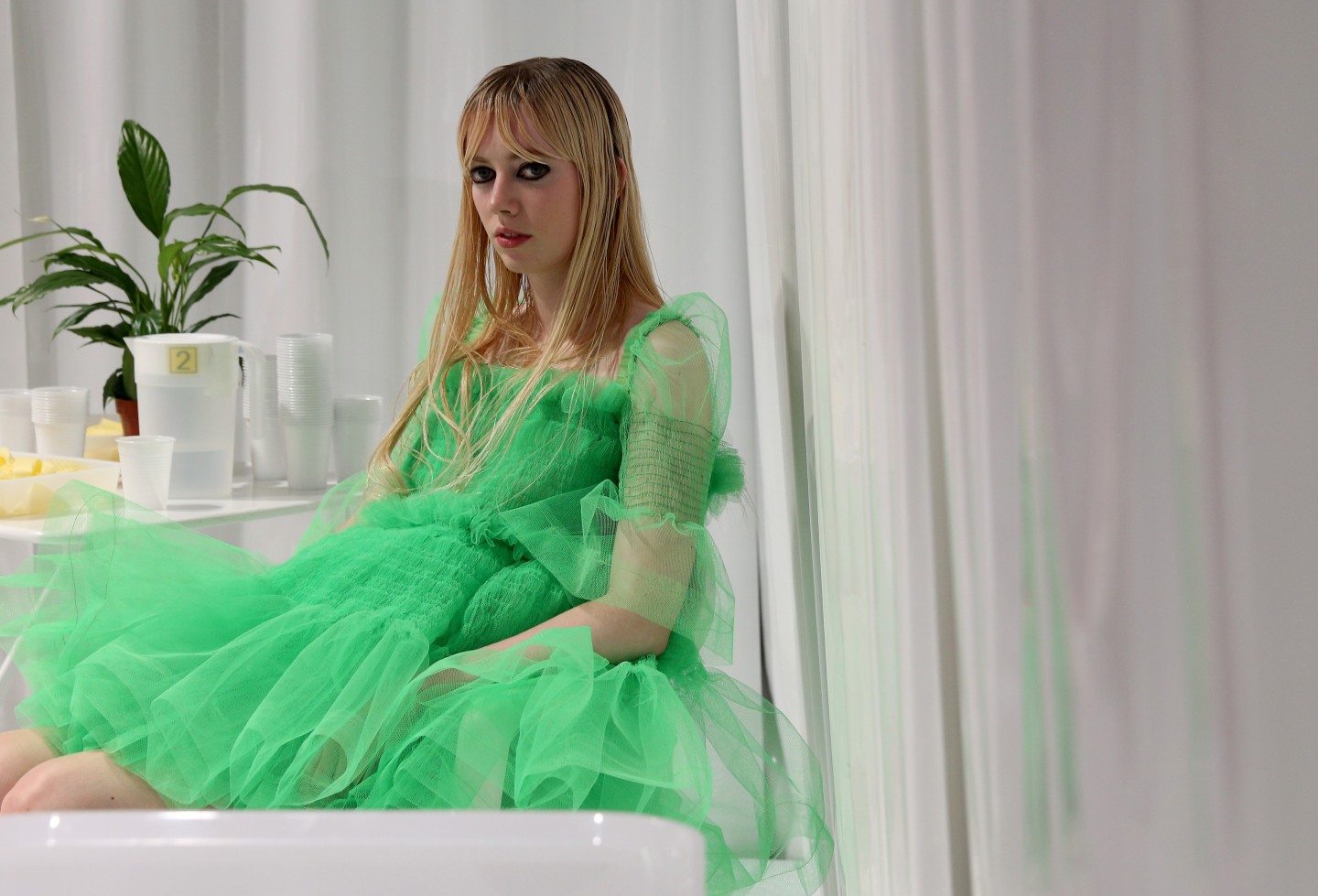 Molly Goddard was a Central Saint Martin's grad who went from showing a cobbled-together debut collection in September 2014 to filling special orders for Björk and stocking London's Dover Street Market this year. Inspired by "party dresses and Sunday best," Goddard's clothes have an ethereal allure: when I got the chance to try on one of her confectionary creations ahead of our winter fashion story, I immediately knew I had found the storm-cloud grey gown I wanted to be both married and buried in. Beyond cultural and sartorial cache, the label also gained a bold new cosign in Grimes, who wore Goddard on the cover of the most recent issue of NME.
Only in 2015 could a relatively unknown design duo's intense struggle to craft a poncho for Young Thug's Rodeo Tour dominate the fashion world's headlines. The end result was a neon green masterpiece, and Deidre Dyer's as-told-to on the subject is a riveting read well-worth your ten minutes.
5. While Kanye West's DONDA sweatshirt stole the spotlight at the Tidal launch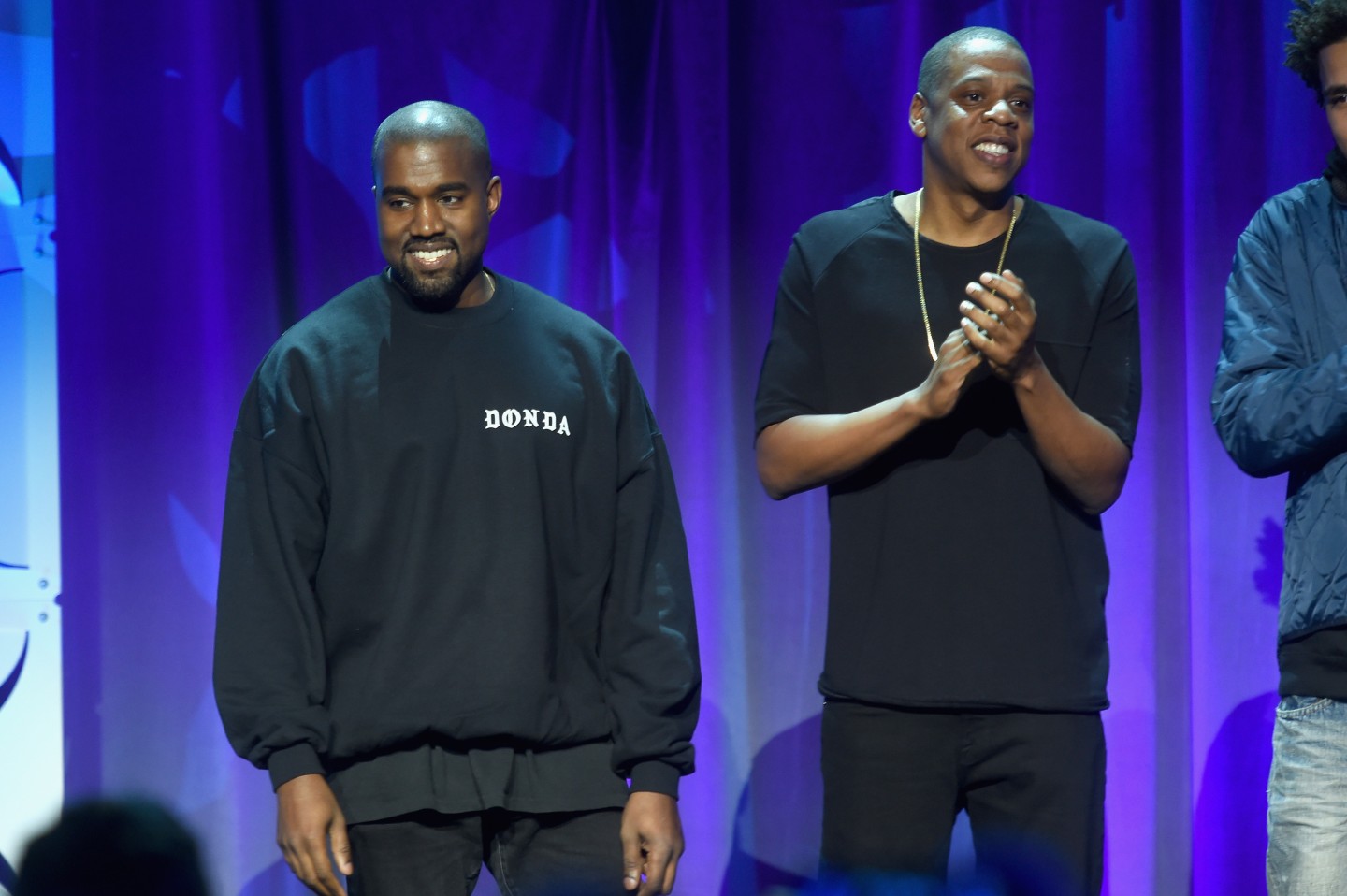 Los Angeles artist Cali Thornhill DeWitt has applied his distinctive, gothic style to plenty of collaborations with musicians (like this DJ Dodger Stadium sweatshirt), but none have gotten as much attention as the DONDA crewneck Kanye West wore to the Tidal presentation in New York back at the end of March. The world's weirdest press conference held the social media world rapt for plenty of reasons, but Cali Thornhill DeWitt was the least expected and most delightful element.
Hedi Slimane tapping young musicians to appear in YSL campaigns is truly nothing new, but all of high fashion tapping our favorite FADER artists reached new heights this year. There was GEN F alum Tobias Jesso Jr.'s Yves Saint Laurent campaign, which was quickly followed by a brooding Louis Vuitton print advertisement starring French film director Xavier Dolan. Hedi Slimane kept his obsession with psych trio Sunflower Bean's singer Julia Cummings going strong, while DIIV's Zachary Cole Smith photographed bandmate Andrew Bailey for the fashion house's casting benefit in the midst of The FADER reporting a feature. There's plenty more instances to choose from—whether it's Shamir and Tinashe modelling in a Vogue editorial or Willow Smith posing for a Marc Jacobs advertisement—but the conclusion is clear: style and music are definitely still going steady.
Gosha Rubchinskiy has been around for years, but 2015 was truly the year the Russian designer, who riffs on early '90s Americana brands alongside Soviet symbolism, became a household name. Everyone from 2Chainz to Kylie Jenner (really) was spotted wearing Rubchinskiy's imminently distinctive designs, most notably A$AP Rocky stomping around the 2015 VMAs stage, performing with Twenty One Pilots, rocking the perfect, understated Gosha hoodie.
8. And last but not least: Yeezy, Yeezy, Yeezy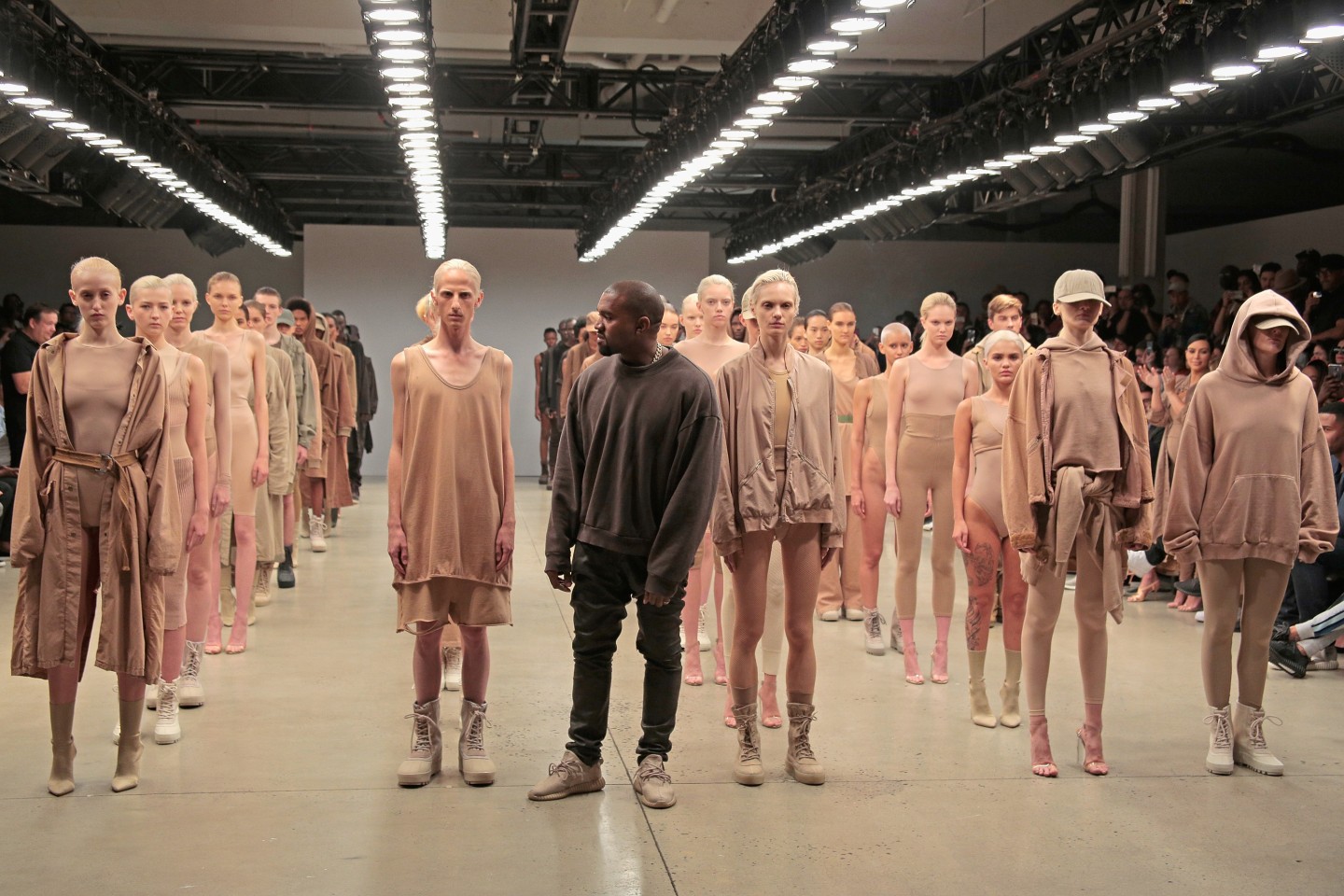 Kanye has long floated at the periphery of fashion, attending, dabbling, apprenticing, to what has largely been reactions of derision and dismissiveness. This year, with his teaming up with Adidas, changed all of that. Yeezy Season was born in 2015, and its polarizingly minimal designs set fashion headlines on every site ablaze. From Adidas' pricing, to the exuberant roll-outs, to the buzzy casting, and old-guard condemnations, Kanye West the designer was 2015's most recognizable name in fashion. And that's whether you like it or not.