What It's Really Like To Be On Tour With The Weeknd And Travis Scott
Photographer Elie "Visionelie" Jonathan shows us the madness behind the magic.
Multidisciplinary artist Elie "Visionelie" Jonathan is best known for his cityscape photography, through which he has drawn a prodigious following on Instagram. Though he first garnered attention for his moody, asymmetrical shots of Toronto's architecture, he has stepped up his interest in portraiture, too. These days, Elie is one of The Weeknd and his XO crew's go-to photographers. Last year, he went on the road with them for the duration of the 20-date arena jaunt dubbed The Madness Tour, where he captured intimate shots of The Weeknd, Travis Scott, Banks, and a whole heap of guests backstage. A few weeks after the tour's end, we caught up with Visionelie to talk about how The Weeknd improved his live show, Travis Scott's crazy work ethic, and the biggest lessons he learned on the road.
VISIONELIE: The first shows of the tour were in Toronto, so we all got to stay at home, which was nice. It felt like a homecoming for Abel. It was next level. It was more grandiose than he had ever been; he was better and sharper. The fact that it was back-to-back shows and they were sold out wowed us all.
Then we were on the road, rolling from arena to arena on our tour bus. It was a big tour. There was somewhere between 40 and 60 people involved, from the people who installed the lights to the caterers to one of the assistants whose job was to set up all the dressing rooms in the arena, to photographers to the designers to security guards. It felt like a spaceship. It felt like we were on the Starship Enterprise, with Abel as the captain, and the rest of us were the workers who handled different aspects of the ship.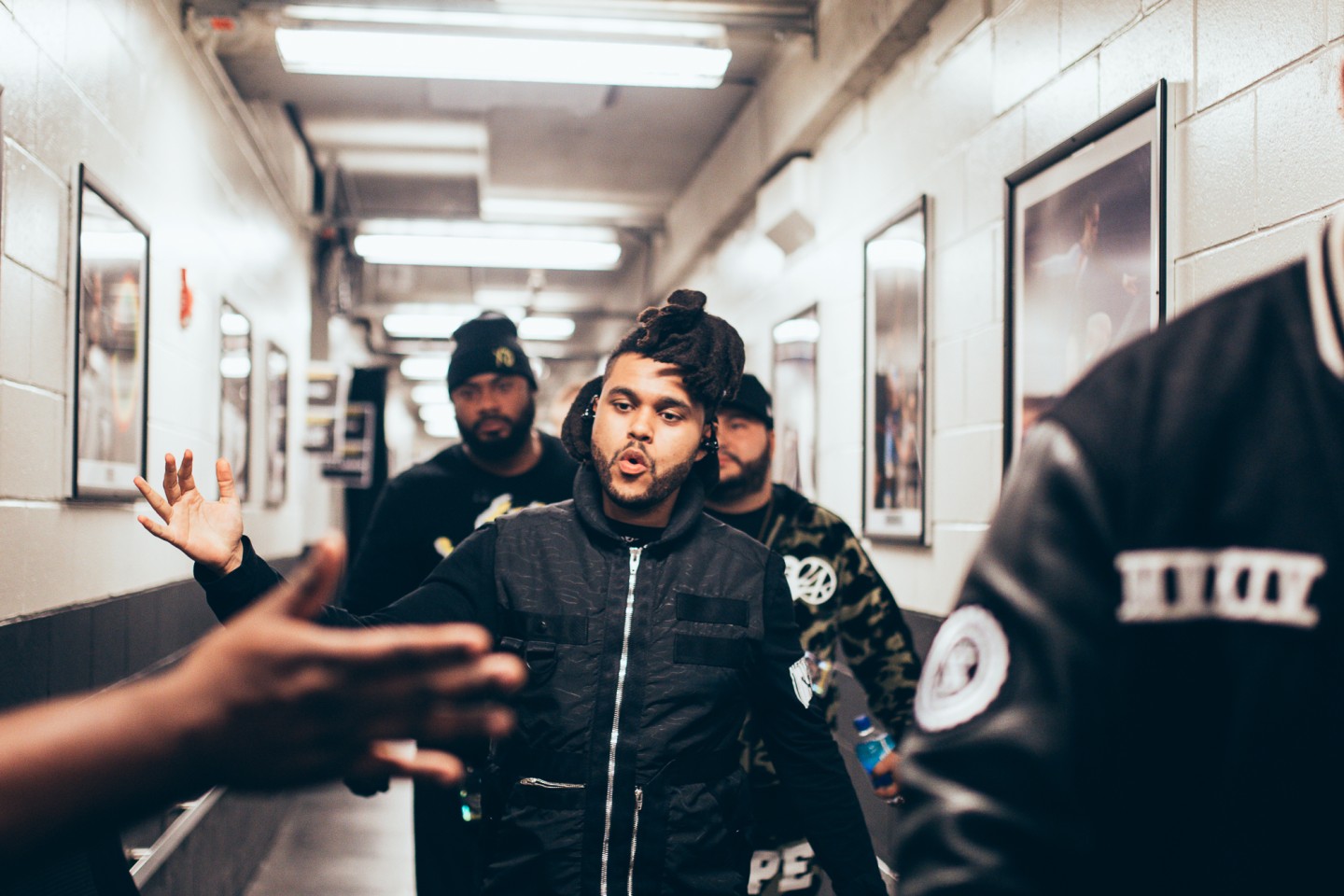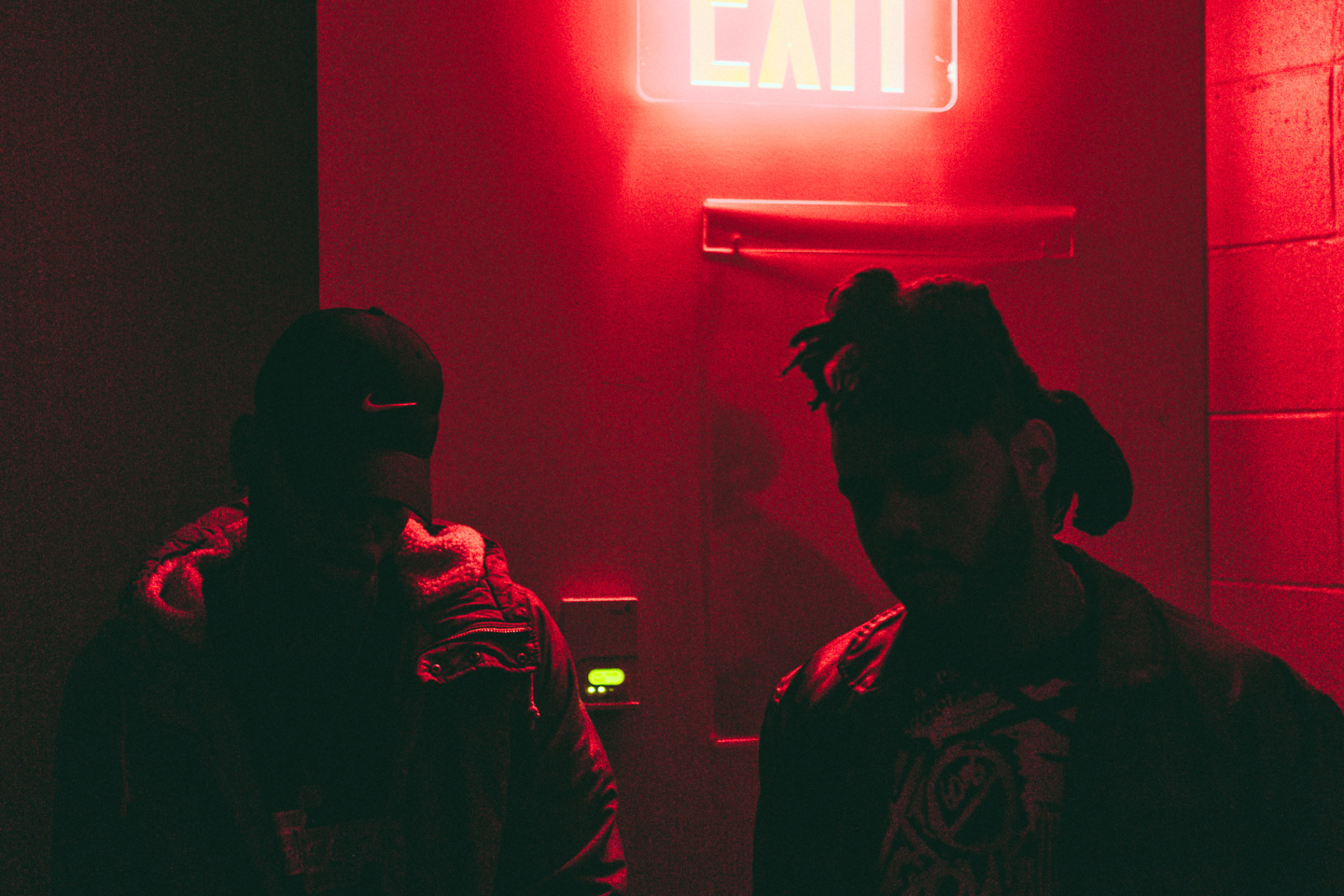 I shot one show for Abel on the King of the Fall tour, and the difference between that and the Madness Tour is huge. You could see that on the King of the Fall tour that he was really hungry. That's when we started getting closer and I would start to shoot him in more personal settings. We used to have little conversations, artist to artist, me picking his brain sometimes. Simple conversations about everything, you know.
Coming from where he was on the King of the Fall tour to releasing, in my opinion, the biggest album of last year is huge. He became an international star on a whole 'nother level. His live show has changed a lot. His King of the Fall performance was really good, singing-wise. In my opinion, that tour was the beginning of him accepting [himself] as an artist. We had a conversation about it once.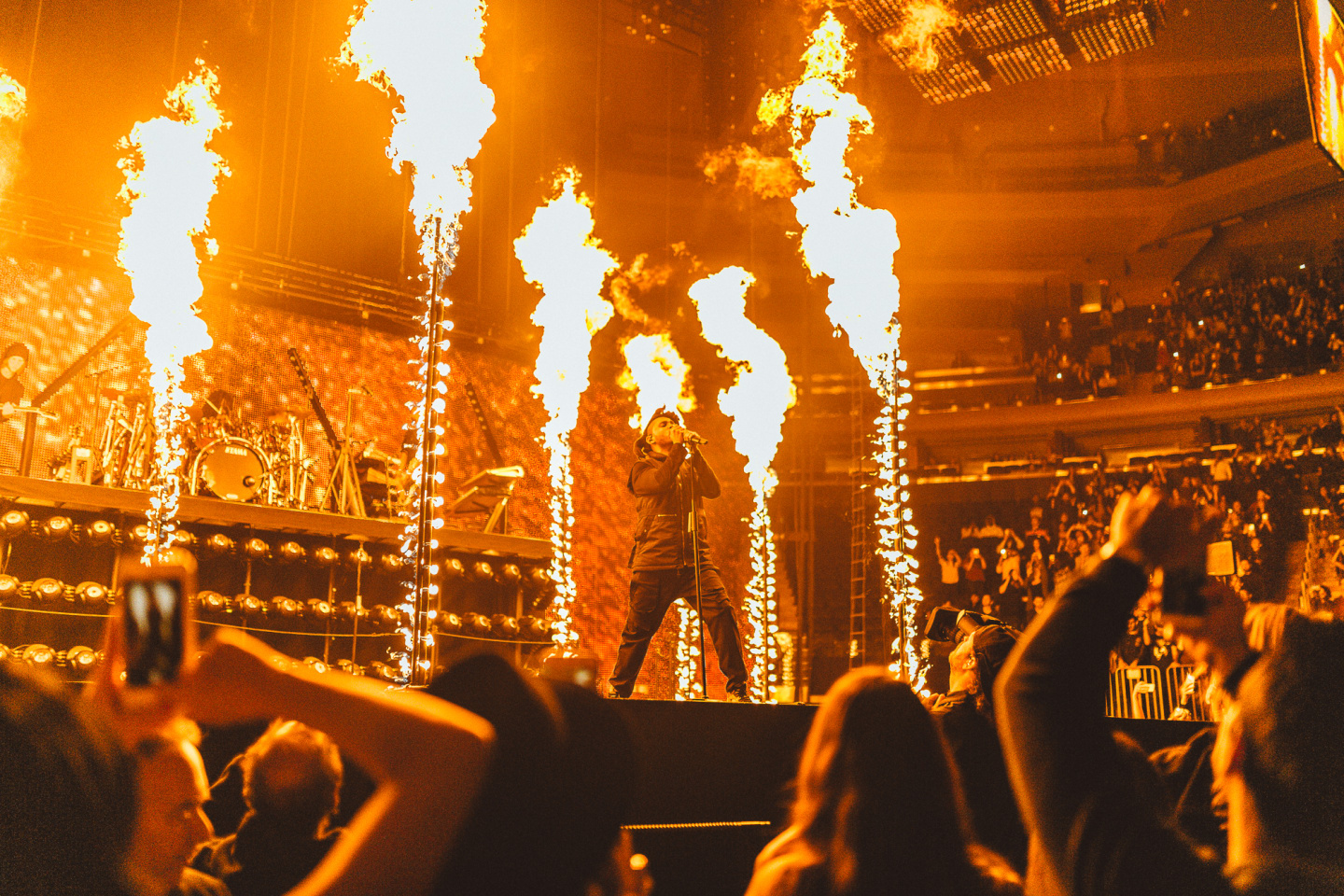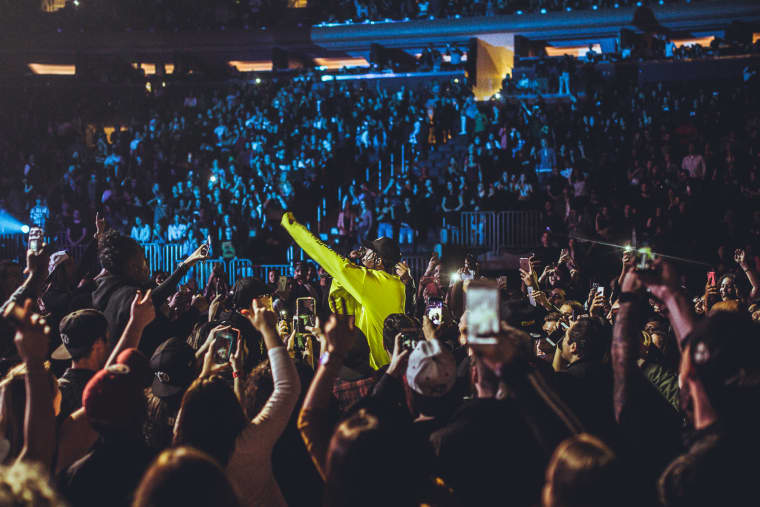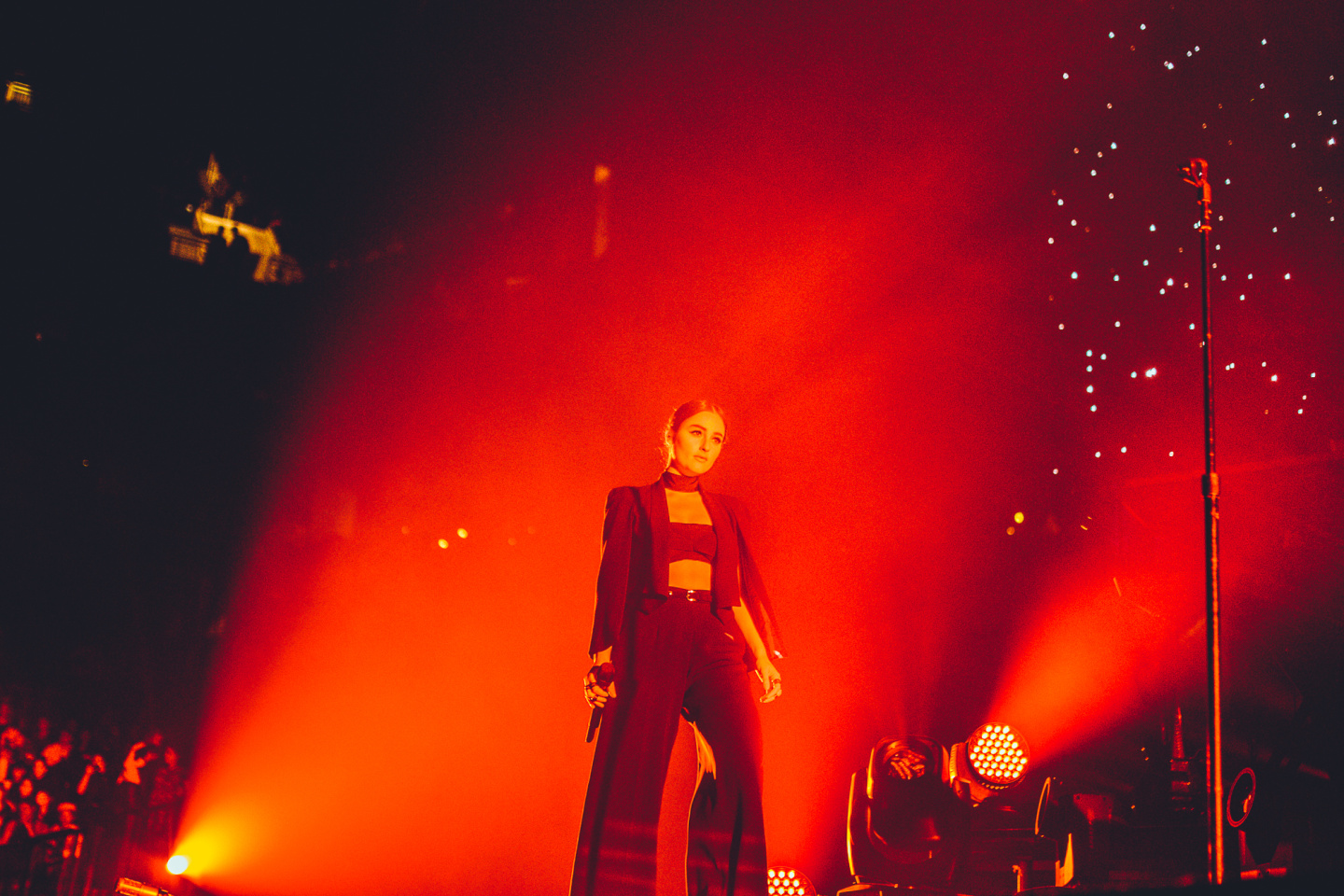 Most of the time backstage on the Madness Tour, Abel would be in a room with people—either managers, the vocal coach, his best friends, or his girlfriend—but there'd be a gap when he'd be alone. Once, in New York, I caught him in a gap and we were sitting down, eating crackers and talking about pictures and my career and life overall. We got to a point in the conversation when he was like, "If you're not going to be you, then somebody else is going to be you." In that moment, I felt like I could see how his mind worked—how he set bigger goals for himself and then accomplished them. I could see that he was this [Madness Tour] version of him is because he chose it, you know?
Abel handles himself very well on tour. He's very disciplined, for one. Second, he really takes care of his health. He has a daily routine to get ready. He'll do a voice warm-up to get ready. A lot of physical exercise—it could be going to the arena gym or boxing, or anything that can really get him going.

He's always drinking tea and water. A lot of water. He was always practicing his vocals every day, making sure his voice was on point. I met his vocal coaches. They're really good people, and they seem to really take care of him when they're there. Other than that, he does everything by himself. The warm up, everything. He's his own vocal coach, at some points. I only saw the vocal coaches for two or three days. The rest of the time, he was always doing his own thing. He always had a routine. Most nights around 8, no one can go around him because he's working on his vocals or training.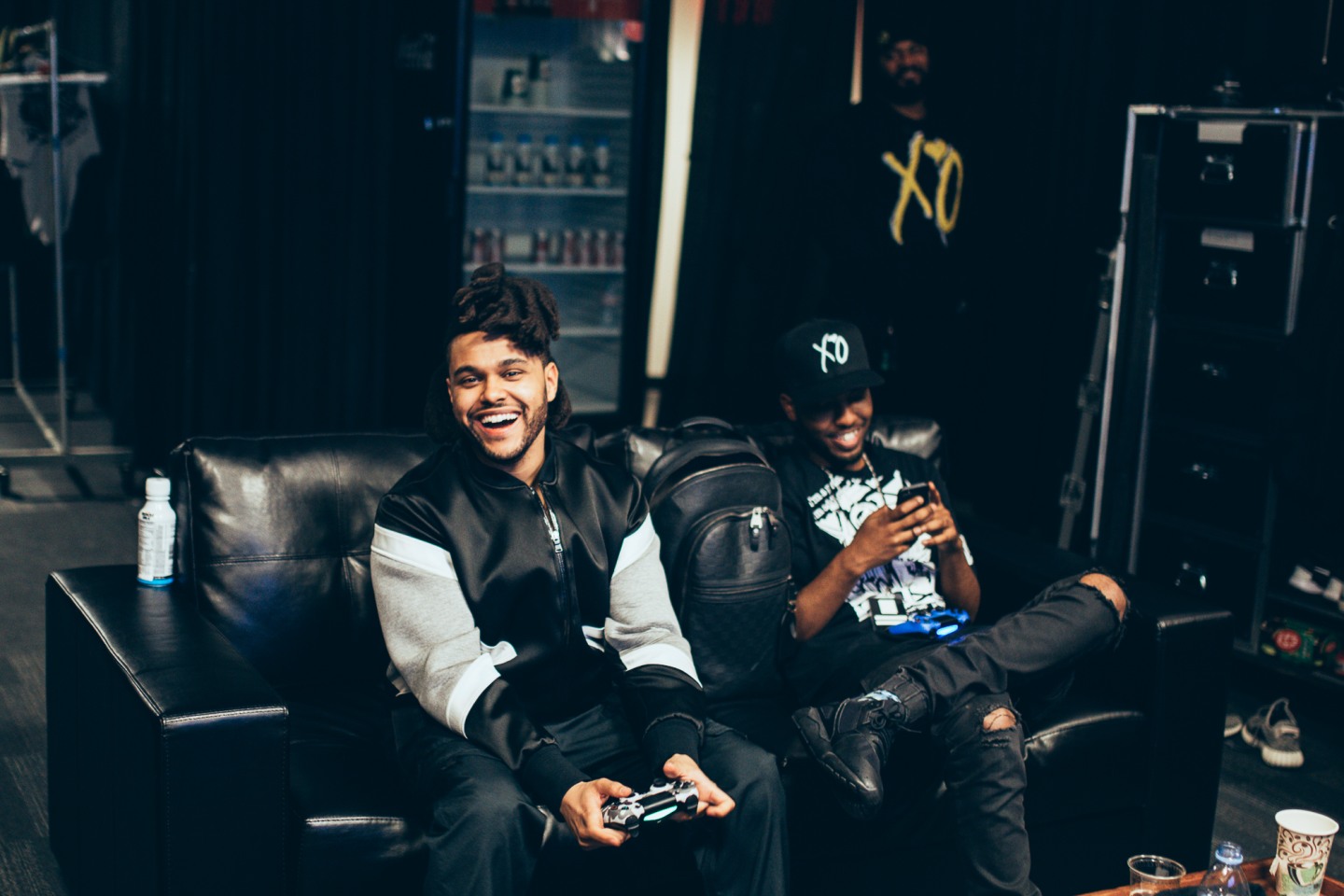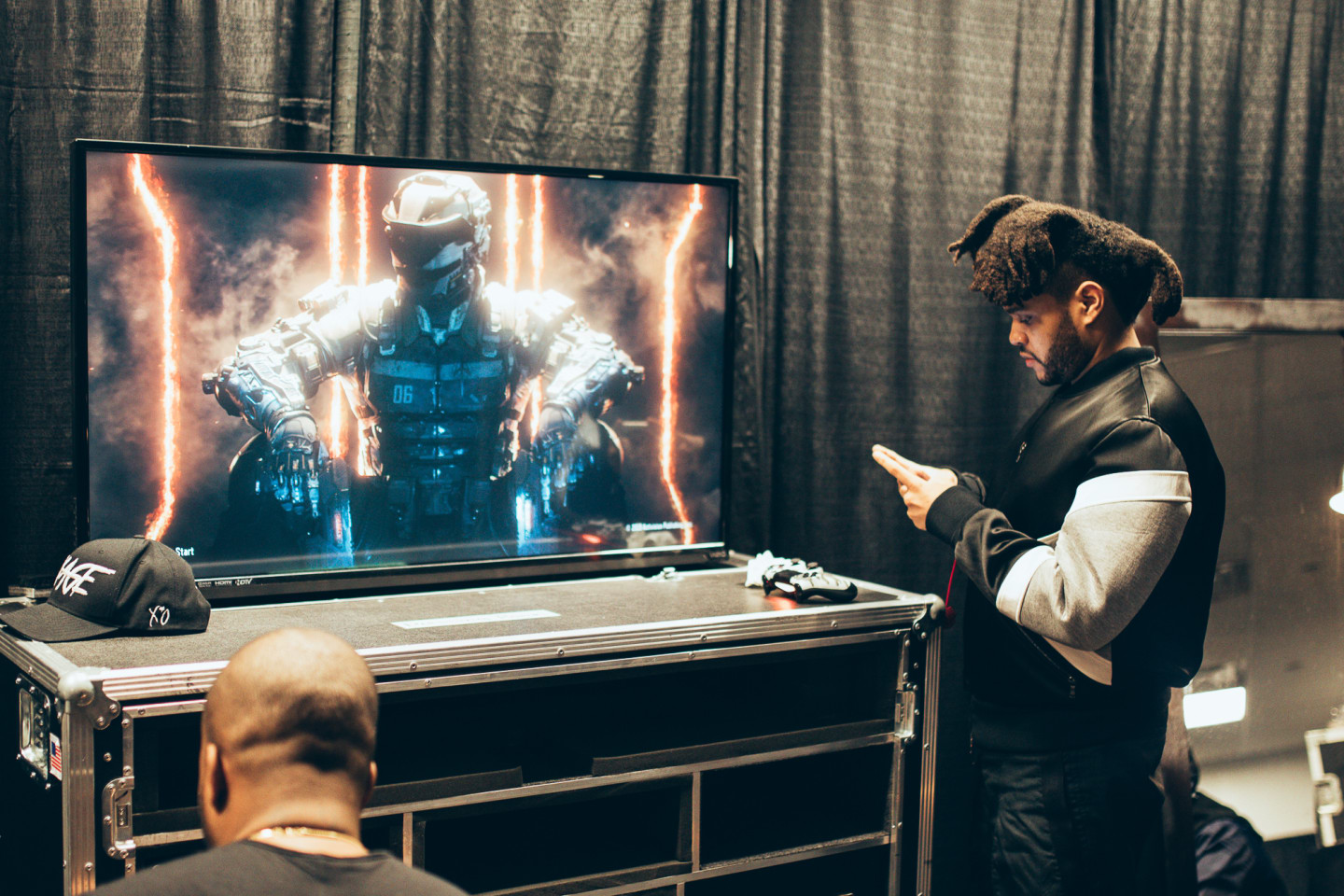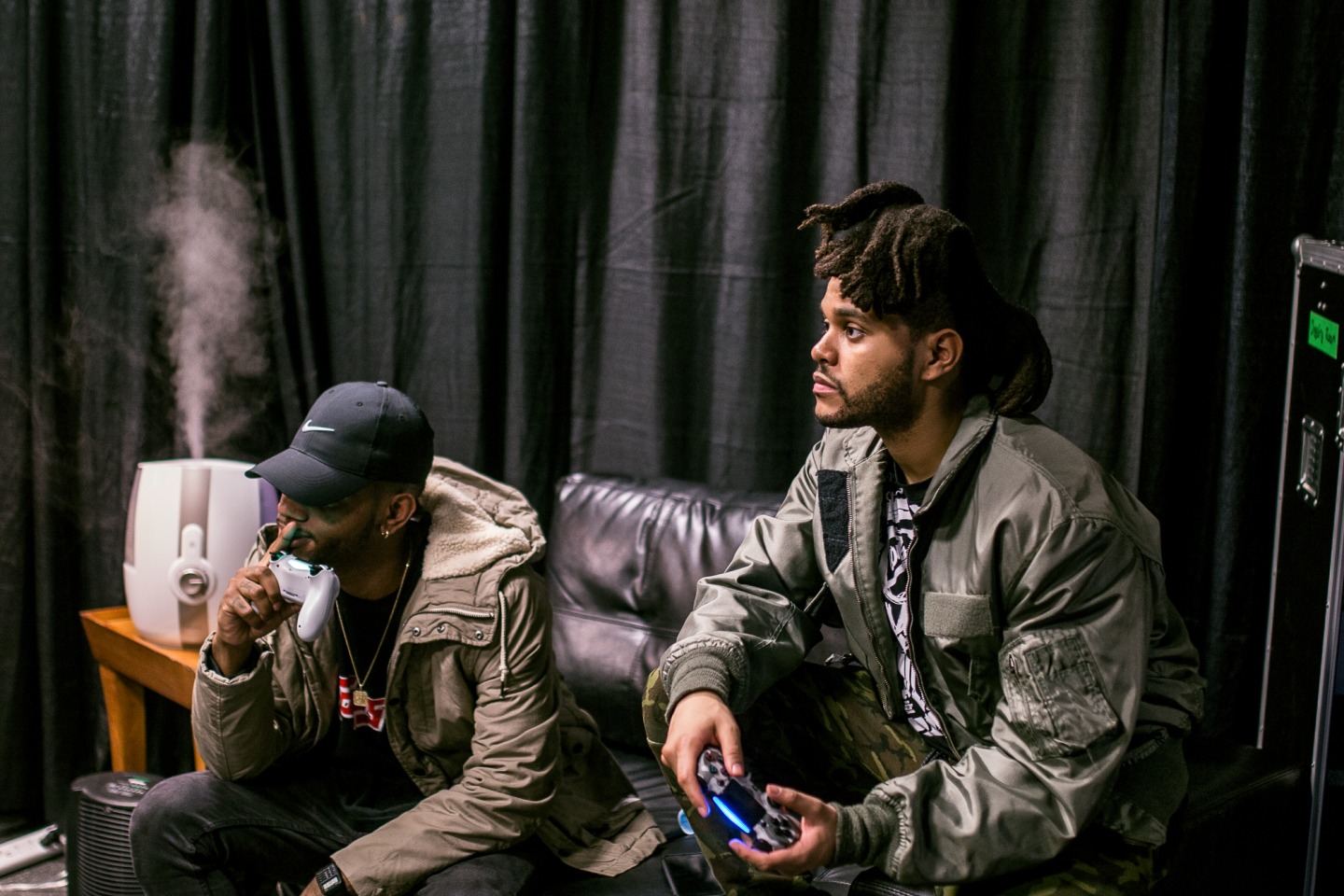 "At some point, it was so competitive that you would walk into Abel's room and he'd be playing in campaign mode, warming up so he was in shape to beat everyone."
We're all a family but when it comes down to video games, it gets super competitive. It's the only thing that gets really competitive on tour. From Travis to Lamar to Abel and me. And we had another guy called Dax, who was really, really good and he was just shutting everyone down.

At some point, it was so competitive that you would walk into Abel's room and he'd be playing campaign in mode, warming up so he was in shape to beat everyone. That's where all the trash talk started coming out. It was amazing. It was a great experience to add another mood to the tour. Video games are always playful; people get super cocky. And sometimes, it'd just be like, "Man, I can't have you selling out shows and beating everyone at this game. It's not right."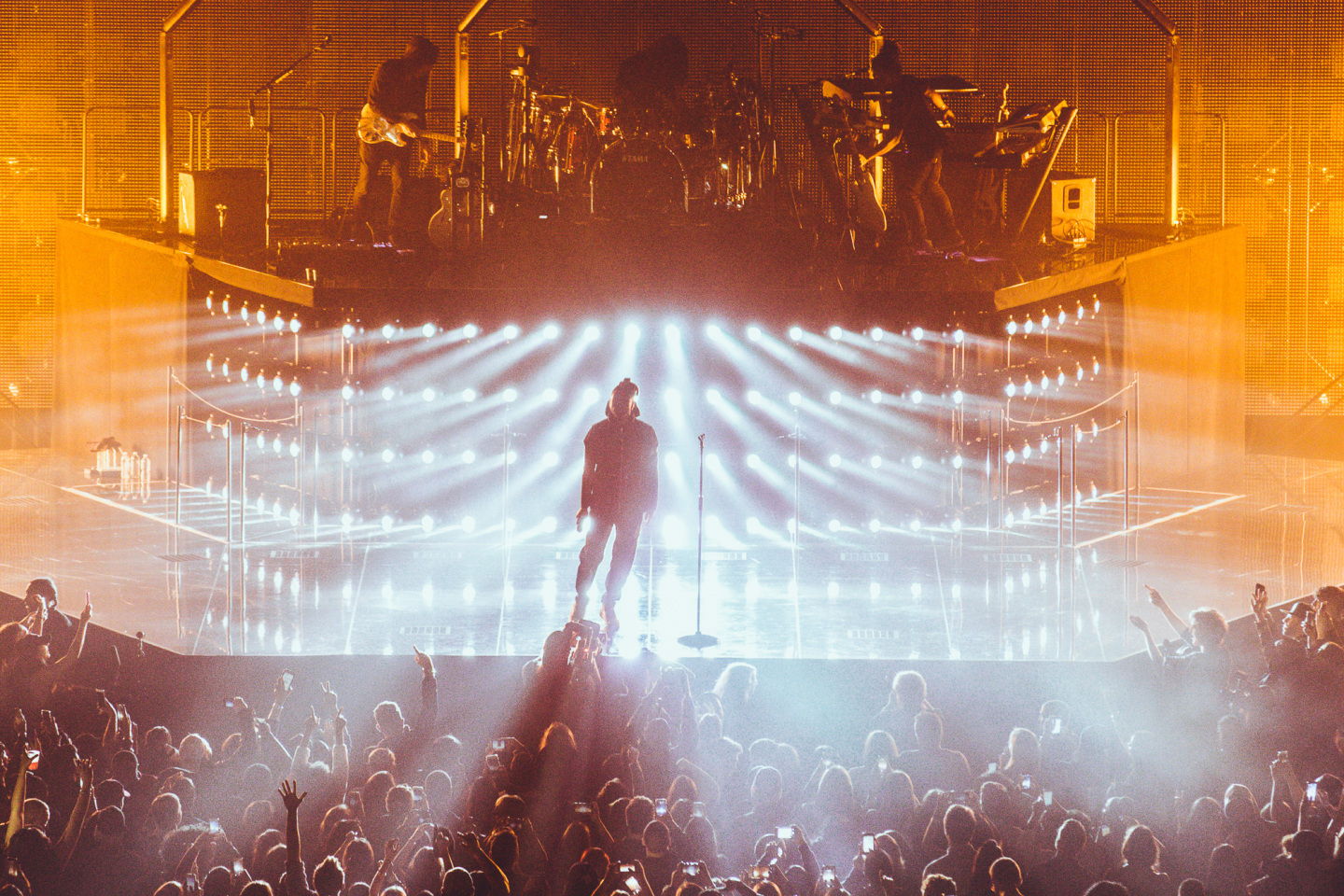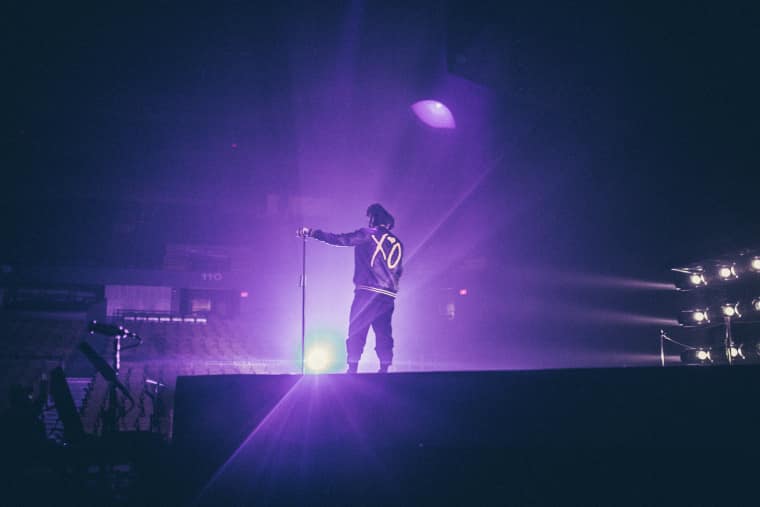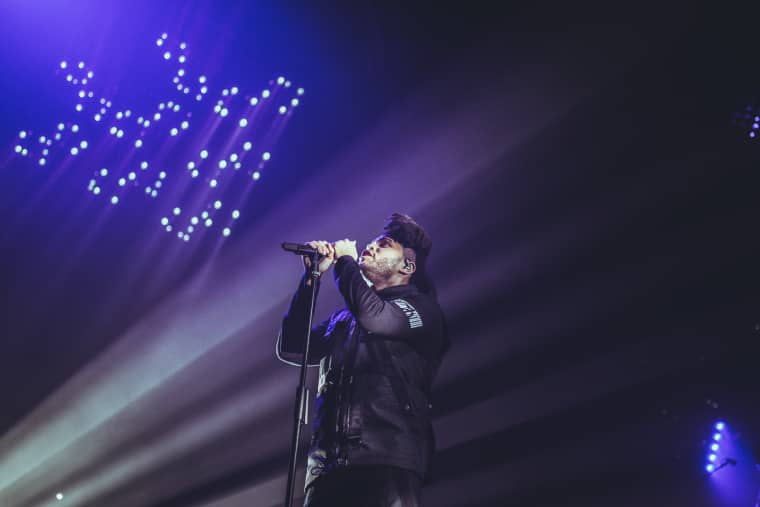 It took me a while to get comfortable with Travis [Scott], which is only natural because we didn't really know each other. The more I chilled with him and his crew, the more I could sense their family vibe. They're really open, they're really polite, and they're really nice. They're very focused on what they need to focus on. [Travis Scott's tour DJ, OG] Chase [B] and Travis always want to do more. They want to get bigger and bigger and bigger. I think that's the reason why they connected with Abel. They have the same hunger. They both bring really great energy. That's why you can see a lot of collaboration between the two of them recently.
Just seeing the way Travis worked was shocking. When he started on the Madness Tour, his set design was small. He wasn't happy with it, so he put more money into bringing a bigger set design on stage—bringing a bigger cactus, really trying to turn it into a rodeo. He was always improving his set design. He was always rehearsing. When he did Late Night with Seth Meyers, he came directly back to the tour. That's when I noticed how hard of a worker he was. He goes from a TV show to the arena, the arena to a club. Sometimes we'd get a day off of tour, he'd take his own equipment and his own bus and go to another city and have a solo show there, then he would come back on tour and join us on the road to the next venue.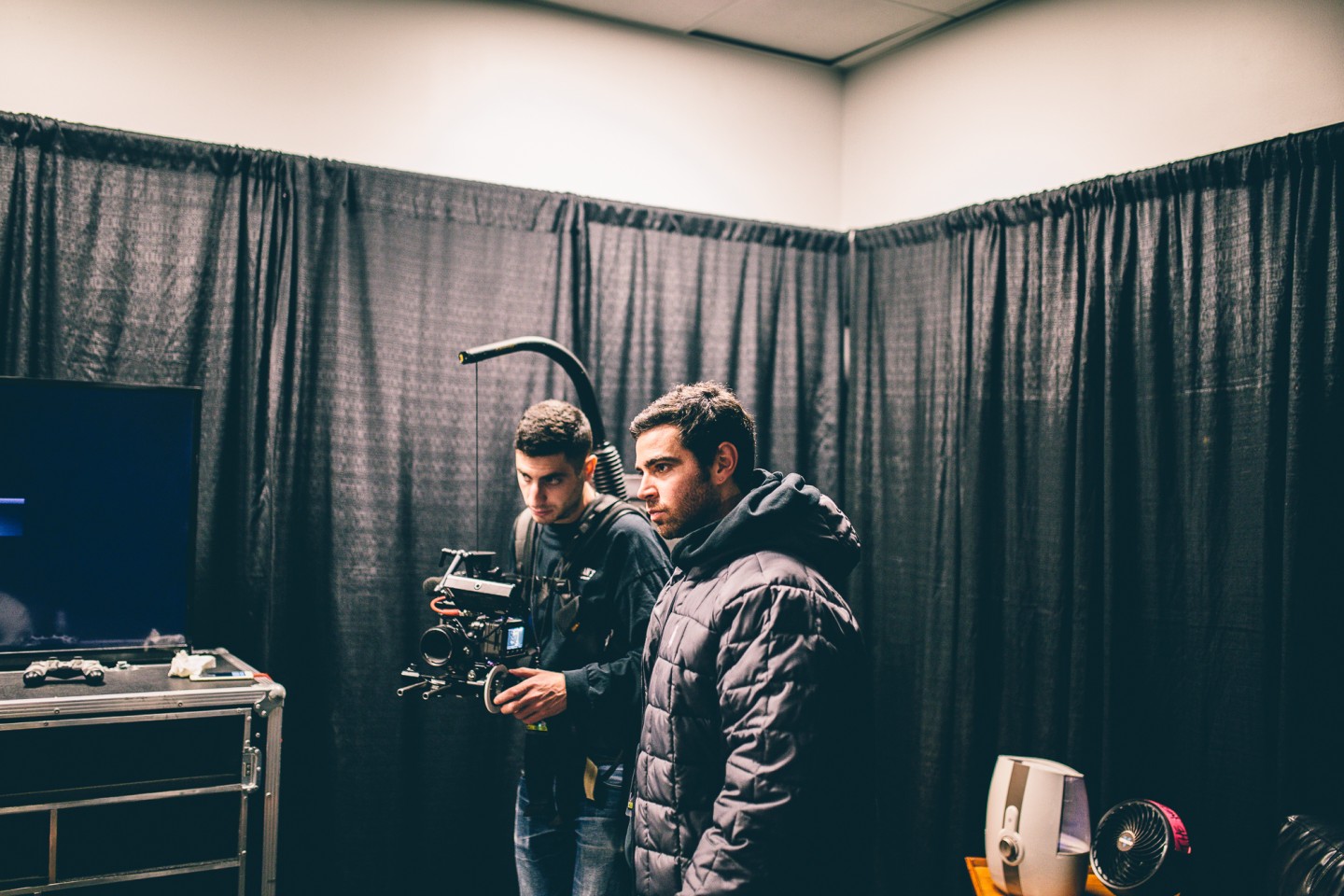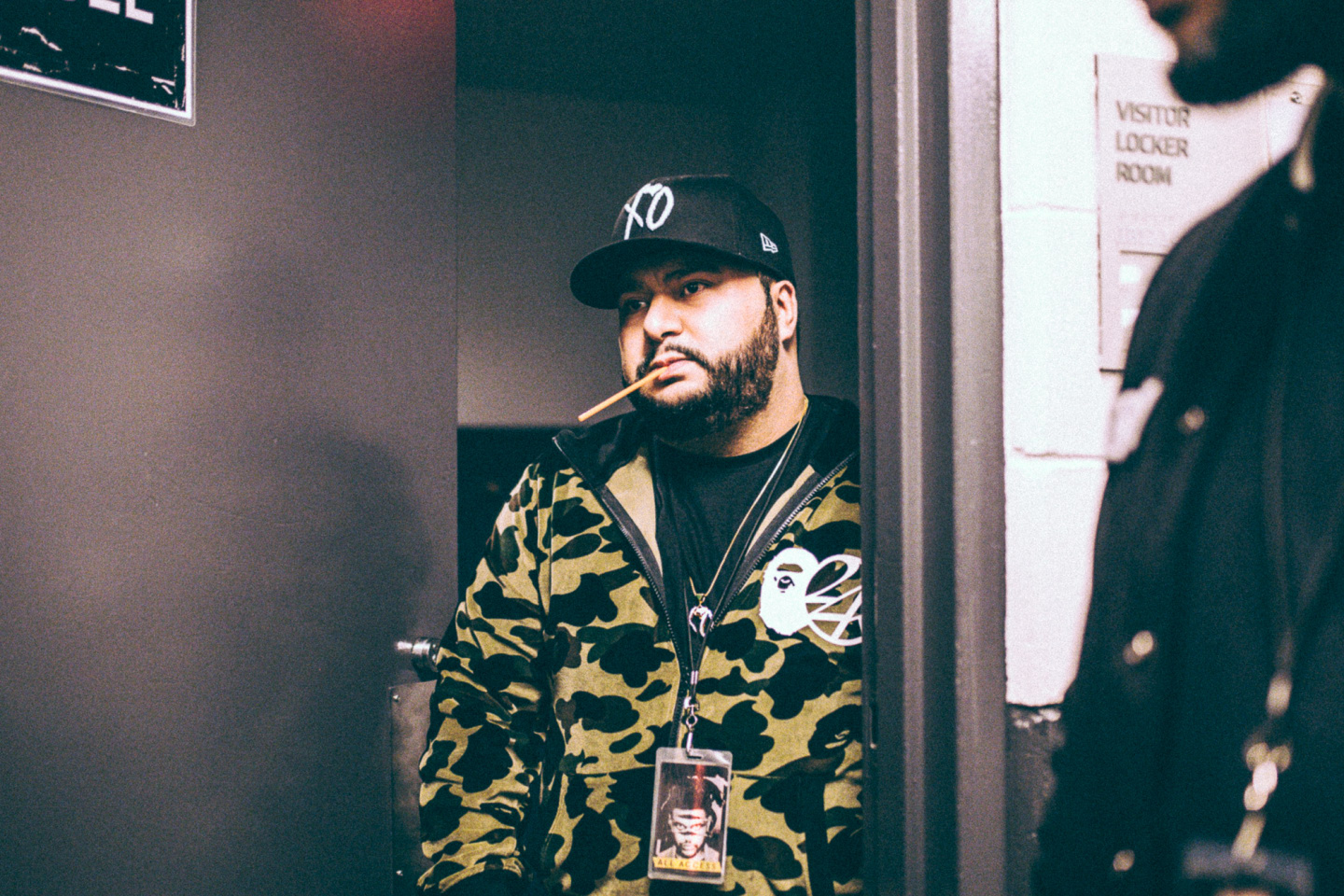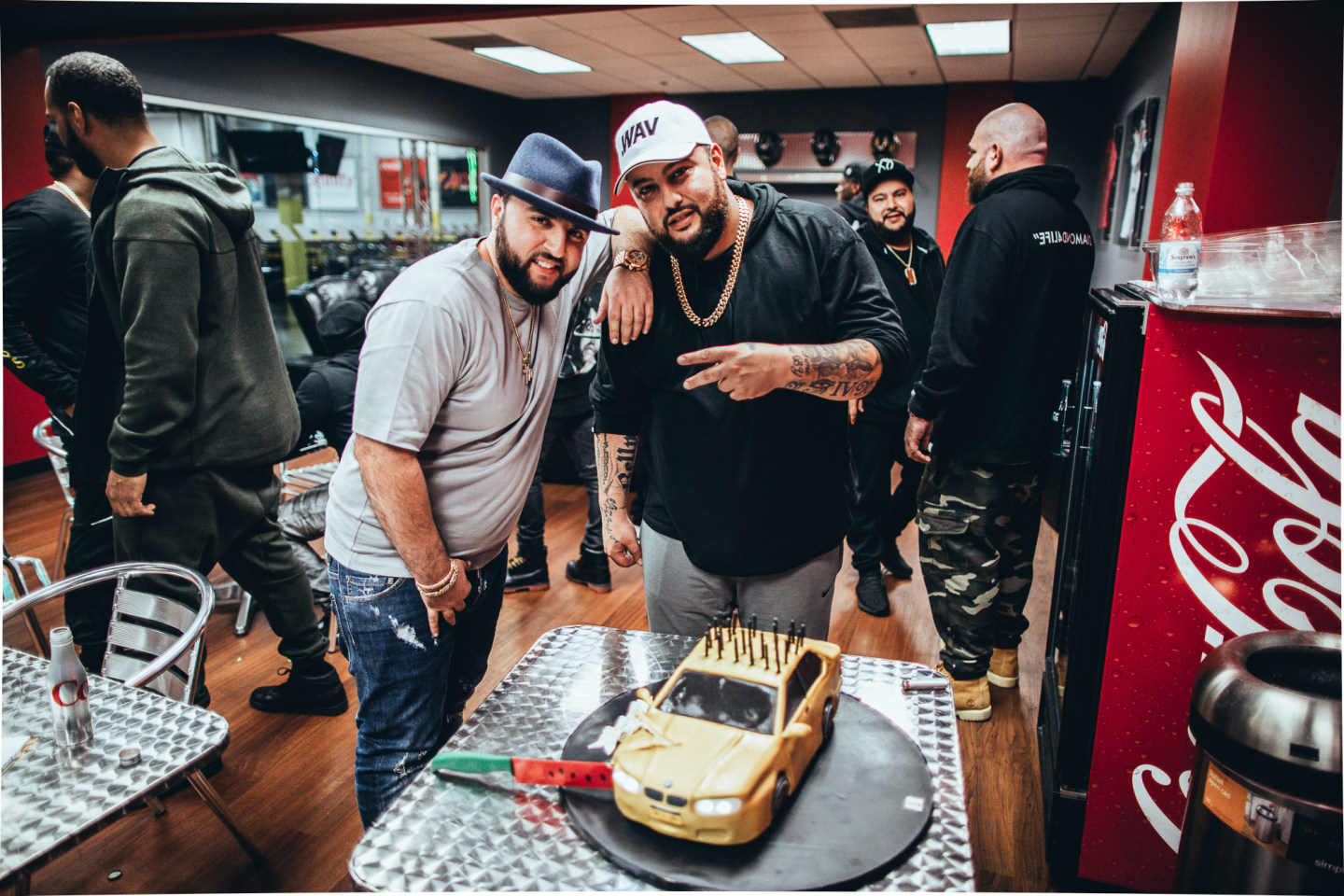 The Weeknd's managers, Cash and Sal, are a strong and structured team. They're probably the best managers I've ever seen in action. They made the final decision on what was happening with Abel. Cash always walked Abel right to the stage, standing with him until the last moment before the performance. Cash and Sal were always there, making sure Abel was on point for every show—mentally, physically, emotionally.
A lot of people came through. Bryson Tiller was there…we got to play video games with him. Naomi Campbell, Anja Rubk, Key!, Rihanna, Jimmy Butler, and Diddy came through.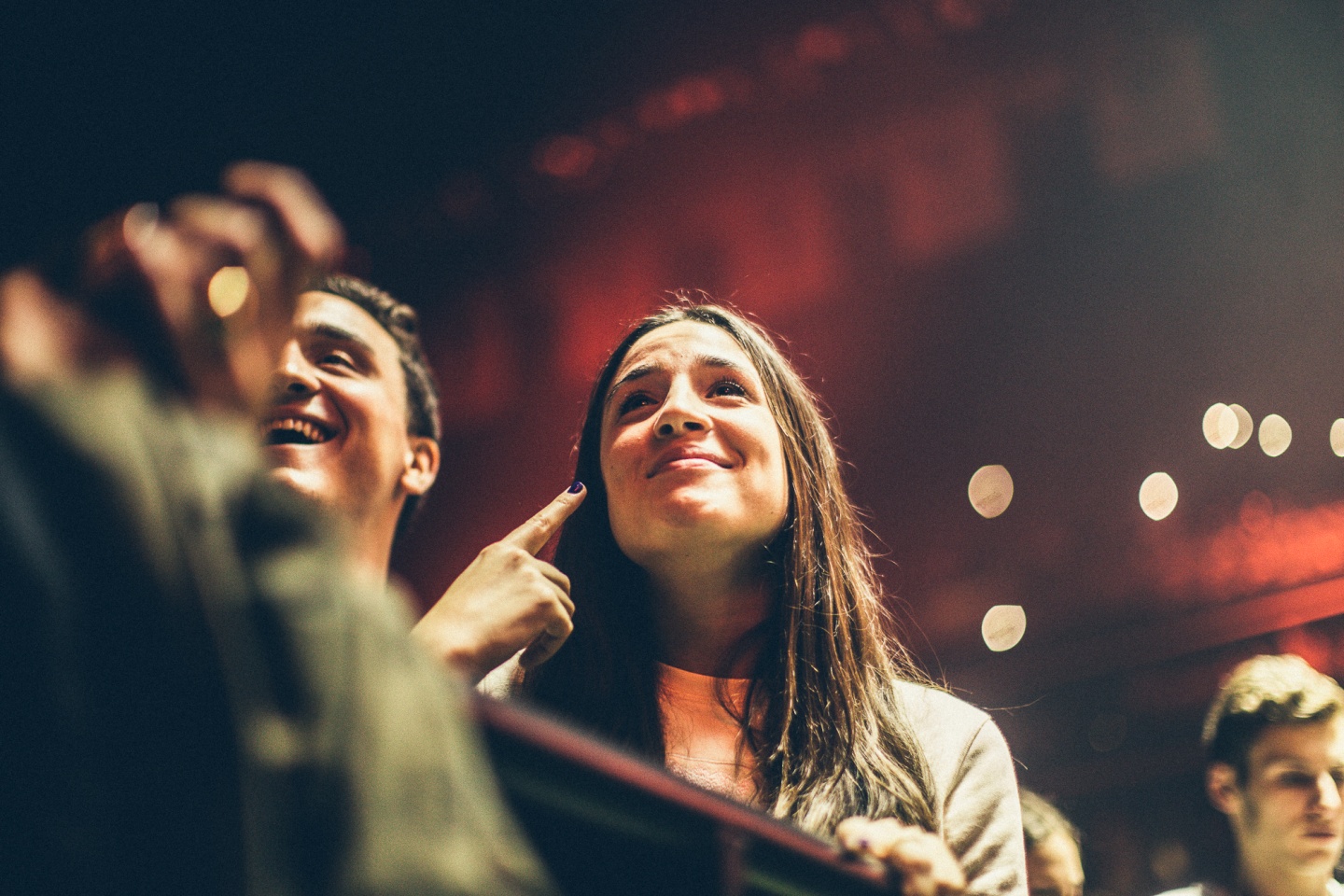 I've never been one to get starstruck, but once you sit back and take it in, you became grateful for your surroundings. You want to be surrounded by people who show success and growth. Once you see that, it pushes you. It affects you in a lot of ways—the way you act in front of people, the way you communicate, how you deal with a big crowd, how you deal with different personalities. That's the great thing about life on tour: you just soak in all the good energy.
If I learned one thing on this tour, it's consistency. If I gave you 20 tickets to see the show 20 times in all the different arenas and all you did was watch and review the show, you'd end up writing the same review for every day and it would be a 10 out of 10.