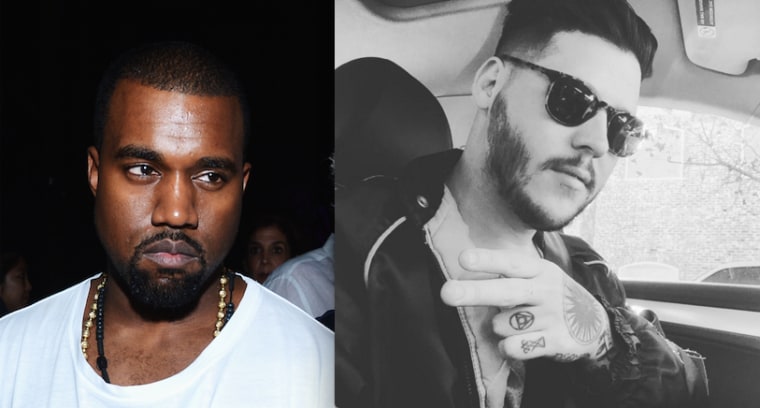 After Kanye West ditched So Help Me God and Swish, he announced what seems to be the final title for his seventh studio album: Waves. The sudden name change has ignited some controversy over its originality which has sent Twitter into a frenzy.
Today, The FADER reached out to Wavves frontman Nathan Williams over Gchat to see how he felt about (almost) sharing a name with West's new album and what a "wave" means to him.
What do you think about the new title of Kanye's album being the same as your name?
Well he forgot to a "v" to be fair. But that's okay, I'm always spelling shit wrong on twitter too. Nah, but really, I don't think much about him naming it that. It's a good name. Glad he gave respect to Max B.
Are you excited for the album?
Yeah, absolutely. Huge Kanye fan.
He's had the names So Help Me God and SWISH before the latest title. What type of feeling does, Waves give you about the album in comparison to the previous ones?
I'm team SWISH. I'm reading his twitter right now. He's going so hard on Wiz, holy shit.
So much is happening.
I keep refreshing the page, it's so good.
All of sudden he's back on Twitter and now all of this. Why are you team SWISH? What'd you like about it?
I'm not sure. With album titles, to me it's just about how it sounds the first time you hear it. I liked how that sounded when I heard it.
SWISH definitely has a different effect, perhaps because the word is also a sound.
Yeah true it's sort've [an] adverb right?
A lot of people say they're on a wave or that their music is wavy. How do you define a wave?
Curly ass water. I dunno.
Totally valid.
Hahahaha.