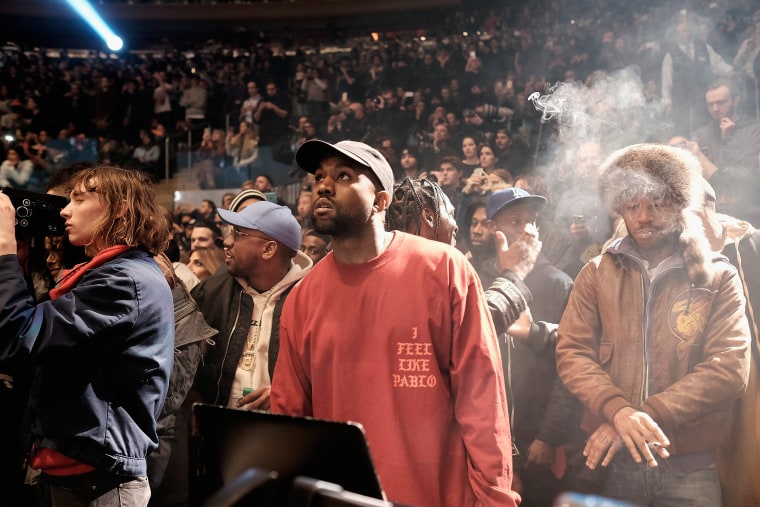 On Saturday night, after an appearance on Saturday Night Live, Kanye West announced his new album would begin streaming on TIDAL and be put up sale on his website. On Sunday morning, the album store on his website was pulled down and Kanye wrote on Twitter: "I decided not to sell my album for another week." According to a source, this was because Kanye was unsatisfied with the mastering of the album. (Later on Sunday, Kanye tweeted that he intended to "fix" the song "Wolves.")
According to a conversation with a source knowledgable to the situation, some 4,000 people entered their payment information on Kanye's website before the album store was taken down, but never actually received their copy of the album.
The Life Of Pablo is streaming exclusively on TIDAL, and TIDAL was the vendor fulfilling credit card orders for Kanye's site's store. On Monday afternoon, TIDAL sent an email to customers who paid for the album but did not receive their download. The email, which was forwarded to The FADER, said customers would receive the album "in the next several days," or could ask for a refund:
"Hello,
Our records indicate you purchased Kanye West's 'THE LIFE OF PABLO', and did not receive the album. A partial version of the album is available for streaming on TIDAL.com, but the download is currently not available.
The final version of the album will be released in the next several days. Upon the new release, we will send you a download of 'THE LIFE OF PABLO' to this email address. However, if you would like a refund, please respond directly to this email and our customer support team will assist you.

Thank you."
On Monday night, Kanye tweeted that the album would "never be for sale," especially not via iTunes. "My album will never never never be on Apple." Apple declined to comment for this story.
A rep for Kanye West did not immediately return a request for comment.